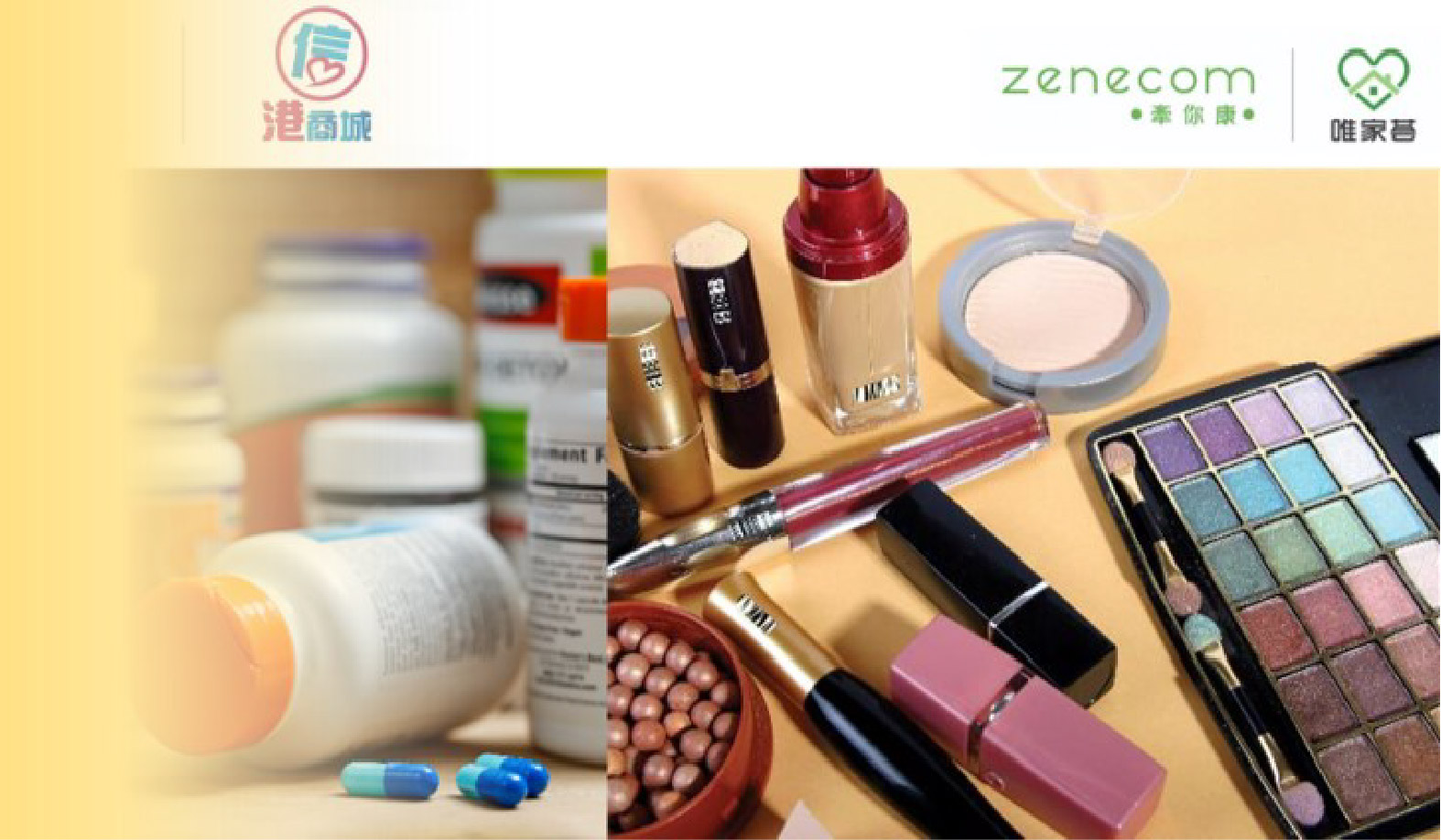 "HK Trusted Market + WJH" (信港商城+唯家薈)"O2O platform
Body
The market size of health service industry in China is expected to reach 16 trillion RMB in 2030*. Thanks to the national policy and the rising middle-class spending, medical and healthcare products are experiencing soaring growth in demands. 
To help local merchants seize the market, GS1 HK and Zenecom joined hands to launch "HK Trusted Market + WJH" (信港商城+唯家薈) initiative, which brings premium Hong Kong's over-the-counter medicines, health supplement, beauty and skincare products (Coin as "Big Health") to Mainland China O2O (online-and-offline) platforms, with GS1 HK's "REAL" anti-counterfeit label support.
Zenecom, a cross-border e-commerce pilot enterprise approved by the Mainland government, owns the cross-border "Big Health" e-commerce platform WJH. Equipped with rich marketing experience in China, the company will provide one-stop O2O sales & marketing services for HK merchants.
*《Healthy China 2030》 blueprint issued by The State Council
Other Ecommerce Solutions
Title
All-Round Services: Speedy Clearance, O2O Sales, Authentic Seal, Versatile Marketing
Body
15-day Cross-border Customs Clearance with Low Logistics Cost
Provide cross-border "Green Channel" by completing Customs clearance and one-off import declaration in 15 days, freeing merchants from CCC certification (China Compulsory Certification), slow import process or even stuck at the Customs
Able to ship a batch of goods to Zenecom's bonded warehouse in China and realise fulfillment, waiving piece-by-piece transportation costs for merchants
Body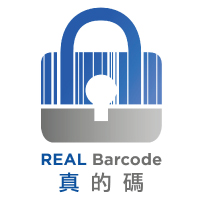 REAL Barcode Anti-counterfeiting Label Uplift Consumers' Confidence
Ensure the authenticity of products source, with a patented anti-counterfeiting QR code "REAL Barcode" by GS1 HK for every product listed
Enhance consumers' safety and trust by scanning the REAL QR with mobile device, whence GS1 HK's REAL Barcode app (or its webpage) will be activated to allow consumers authenticate the products
Get alert of counterfeits and their location, gain insights of sales channels and consumption pattern via real-time scanning activities
Body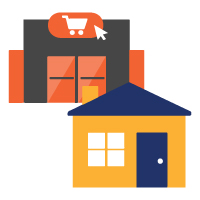 O2O Sales
Authorised by China Government to import and sell pharmaceutical products on e-commerce platform
List on the "Big Health-focused" e-commerce platform WJH and WeChat mini-programme, available in digital kiosks at stores across China
Exclusive 1,000+ physical points of display in China, including some large-scale reputable pharmacies
Body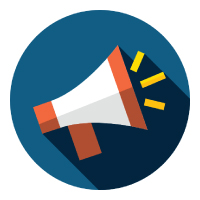 One-stop Sales & Marketing Services
One-stop services from product listing, cross-border and mainland logistics and storage, brand promotion, offline display, to order fulfillment
Promote participating brands and increase their exposure via Hunan Satellite TV International online talent contest "The King of Sales"
A multitude of traffic-driving strategies, e.g. social media marketing, in-app marketing, SEO / SEM
Body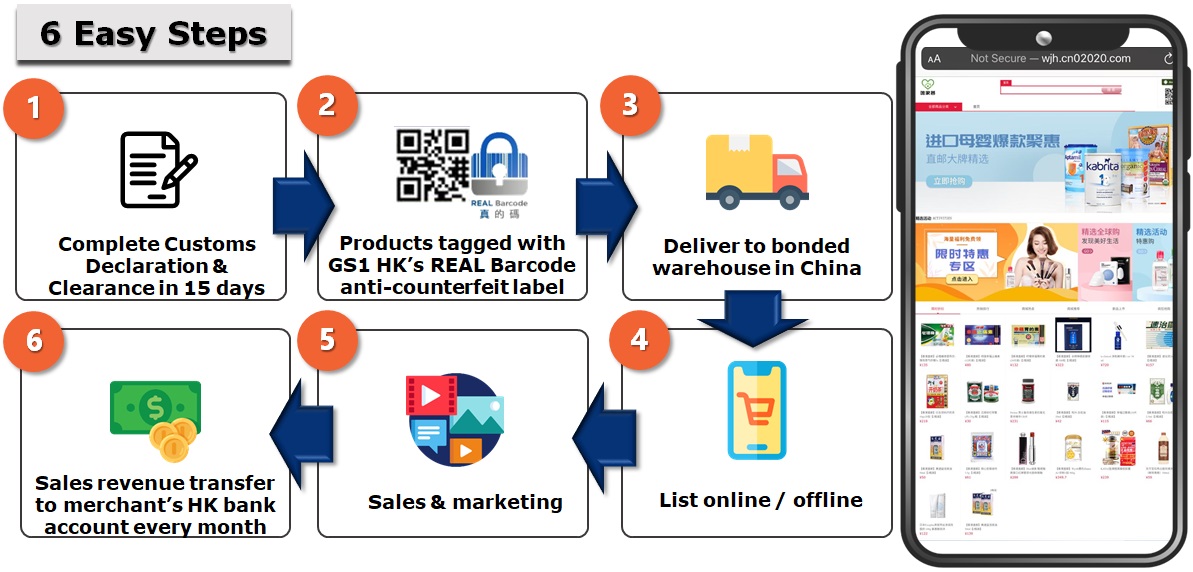 Title
Applicable Product Categories
Body
Medicine | Healthcare | Maternal & infant products | Cosmetics & Skincare