Building Trust and Confidence in Today's Food System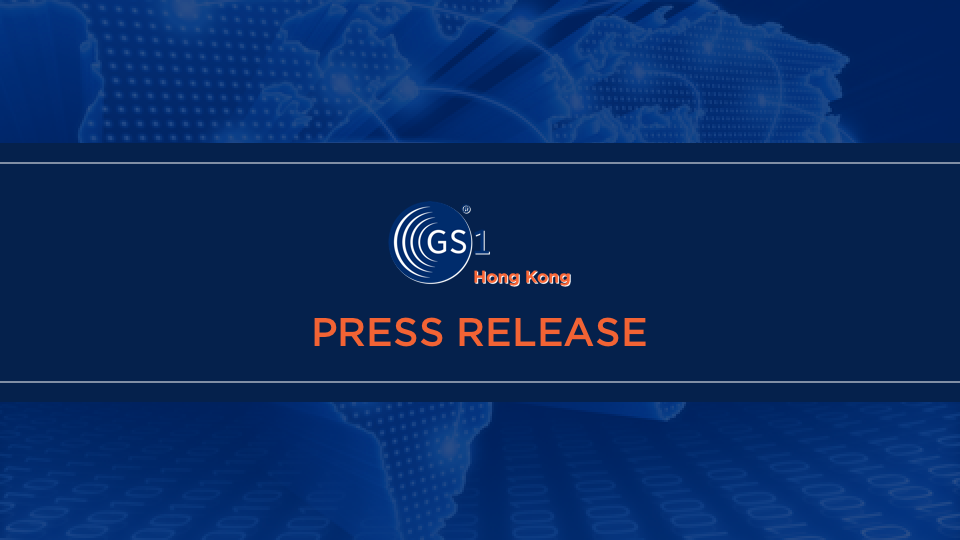 Hong Kong, 19 June 2015 – GS1 Hong Kong Food Industry Forum 2015, organized by GS1 Hong Kong, took place on 18 June at the Hong Kong Convention and Exhibition Centre. Themed with "Building Trust and Confidence in Today's Food System" this year, the Forum provided an open floor for over one hundred stakeholders from food authorities, food industry and related industries to exchange views on food safety relatedtopics and share best practices of tracing and tracking food.
The Forum's Guest of Honor Professor Sophia Chan, JP, Under Secretary for Food and Health, elaborated on the efforts conducted by the Hong Kong Government in enhancing food safety and cultivating healthy dietary pattern in the community. Broad cooperation between stakeholders was regarded as a critical factor in building a successful food traceability system in Hong Kong.
Echoing Professor Chan's message on cooperation, Anna Lin, JP, Chief Executive of GS1 Hong Kong, stressed in her welcome speech that increasing consumer confidence in food safety is a collaborative effort among businesses, trade associations, industry groups and regulatory agencies.
Ms. Lin further pointed out that "an effective prevention of food safety related incidents depends on three major enablers - first, an effective sharing of best practices across industry, like the event we are having now; second, the training that can help enhance the ability to replicate and broadcast relevant knowledge, for example, Food Traceability Training; third, an effective food value chain traceability platform to enhance full visibility."
On key observation at the Forum is that today's tight economic connections between markets have made food safety more a horizontal priority across the region than merely a local focus. In particular for Hong Kong where95% of the total food supply in Hong Kong is imported food[1], establishing a global network monitoring food supply chain plays a decisive role in protecting local consumers.
A modern food traceability system shall be able to track and trace food products at various points along the global supply chain. Yet global economy integration fueled by the booming global trade has made global supply chains increasingly complex and fragmented. Hence adopting globally recognized standard is the key to success.
The GS1 Global Traceability Standard (GTS) was referred to as a recommended guide as it enables maximum interoperability between traceability systems across the whole supply chain whilst accommodating specific commercial and legislative requirements in different jurisdictions.
The GS1 GTS has been applied in "Quality Food Traceability Scheme", a scheme launched by GS1 Hong Kong in 2015to recognize and reward local enterprises who demonstrate excellence in food traceability practices. The award presentation ceremony was held at the Forum. Ten companies were honored as Gold Enterprise Winners and four companies as Silver Enterprise Winners this year.
"This scheme helps review our traceability system and practices, and ensures that they comply with international standards.  We believe that with the recognition from this scheme, we can further uplift consumer trust by serving them high quality products." said Mr. Patrick Wu, Loading and Warehouse Manager of Swire Coca Cola HK Ltd., one of the Gold Enterprise Winners.
GS1 Hong Kong extended the warmest congratulations to the winning enterprises and committed to bring additional value and support to companies' future development.
Below winners are listed according to the alphabetical order of English company name:
Gold Enterprise Winner
-AEON Stores (HK) Co Limited
-City of Dreams (Macau)
-DCH Logistics Company Limited
-GETZ BROS & CO (HK) Limited
-Lee Kum Kee
-Maxim's Caterers Limited
-Sims Trading Co Limited
-Swire Coca-Cola HK Limited
-Tsit Wing Coffee Co. Limited
-Wyeth (Hong Kong) Holding Company Limited
Silver Enterprise Winner
-Cafe Deco Group
-Danny Catering Service Limited
-HK Kids Food Factory Limited
-Rich Harvest Agricultural Produce Limited
Media Contacts
Claire Li 
Telephone: +852 2863 9723
Email: claireli@gs1hk.org
Esther Li
Telephone: +852 2863 9763
Email: estherli@gs1hk.org
About GS1 Hong Kong
GS1 Hong Kong is the local chapter of GS1®, a not-for-profit, global supply chain standards organization headquartered in Brussels, Belgium, with over 110 national chapters in 150 countries. Its mission is to help Hong Kong enterprises build more efficient, visible and safer supply chains through the provision of global standards and a full spectrum of standards-based solutions and services, thus making possible business optimization and value creation.