Retailing Leaders in Asia Pacific Navigate Industrial Landscape to Unveil Opportunities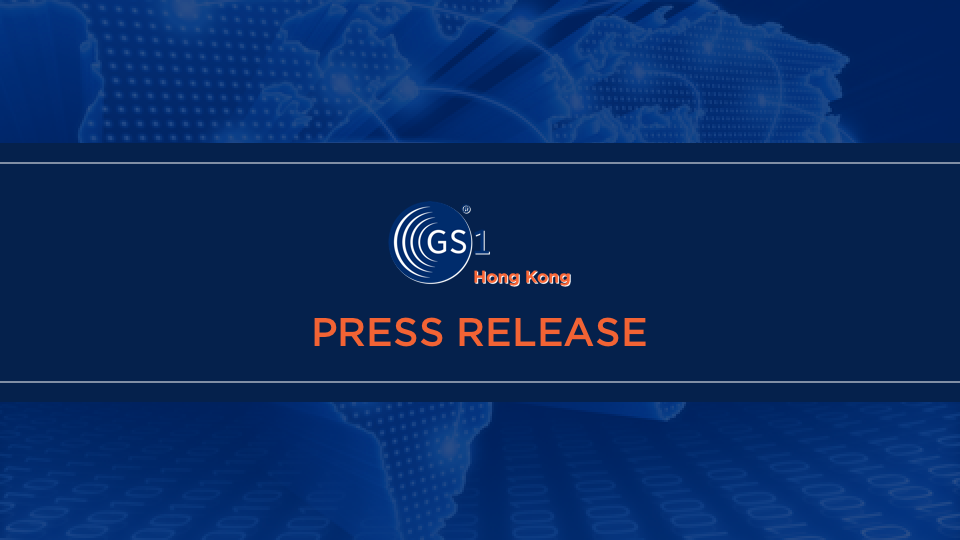 (Hong Kong, March 24) The 14th Efficient Consumer Response (ECR) Asia Pacific Conference (the "Conference") starts in Hong Kong today, with Mr Gregory So, Secretary for Commerce and Economic Development of Hong Kong as Guest- of-honor.  Over 500 participants from retail and consumer goods industry in Asia Pacific gather at the event to discuss about their views on the status quo and trends of regional retailing.
This biennale Conference, organised by the ECR Asia Pacific Council, GS1/ ECR Hong Kong and co-organised by The Consumer Goods Forum, is held at Regal Airport Hotel on 24-25 March. It is the only long standing and high profile event in the region that connects the retail and consumer practitioners for exchange of insight and expertise.
With the theme of "Collaborating for a Better Future", this year's Conference brings a line-up of over 40 thought leaders and senior executives from leading enterprises  in the industry, with keynote speakers from Unilever, Metro Cash&Carry and Google, to discuss the challenges and opportunities of the retail industry.
"In the past few years, the retail sector in Asia Pacific has seen rapid and tremendous change, and industry players can only achieve success through innovation and cooperation," say Ms Joy Rice and Mr Anthony Rose, Co-Chairs of ECP AP Council, "this event is the aggregation of collective effort of the ECR practitioners who share a common belief that by working together and sharing best practices, we can bring transformational change to our industry that benefits our shoppers and consumers."
Focusing on "the Changing Face of Retail " and "the Consumer 2.0", the conference covers key elements of today's retailing, including digital consumer trends, omni-channel retailing, on-shelf availability, e-Commerce, and retail big data.  Speakers will also offer strategic approaches to transform supply chain, to help industry exploit new opportunities.
Joseph Phi, Chairman of GS1 Hong Kong says, "Consumers nowadays are getting increasingly technology-savvy, and to win their hearts, brands need to lead the trend so as to forecast consumer behaviors and formulate strategies. Thus we provide leading edge topics at the conference, and I believe that all the attendees can benefit from these inspirational ideas." 
"For many retailers, Asia holds a lot of potentials and yet they are facing increasing challenges of varying local market landscape and the pressing need to innovate," says Tammy Tsui, Vice President, Marketing Communications of NTT Com Asia Ltd. "As a Global ICT and Payment Solutions provider, we are looking forward to sharing our ideas with the industry professionals on how technology could serve as the foundation to create innovative retail solutions to address the changing market needs."
During the Conference, ECR Asia Pacific Awards are presented to recognise the spirit of collaboration to drive the FMCG industry forward. In addition, a new award scheme, the ECR Asia Pacific Recognition Awards, is introduced to recognise the prominent elite of the supply chain for their demonstrated excellence in their particular areas of expertise.
-END-
Media Contacts
Claire Li 
Telephone: +852 2863 9723
Email: claireli@gs1hk.org
Esther Li
Telephone: +852 2863 9763
Email: estherli@gs1hk.org
About ECR Asia Pacific Council
Efficient Consumer Response Asia Pacific (ECR AP) is an independent joint trade and industry body, which is co-chaired by representatives from the retail sector and the manufacturing sector. It promotes the use of Efficient Consumer Response techniques in Fast Moving Consumer Goods (FMCG) retailing to remove unnecessary costs from the supply chain and make the sector, as a whole, more responsive to consumer demand.
About ECR Hong Kong
ECR Hong Kong, is a member of ECR Asia Pacific, was established under the auspices of GS1 Hong Kong. It is a joint industry forum with members from local retailers, distributors, traders, manufacturers and supporting organizations aiming to facilitate the development and adoption of global ECR concepts in Hong Kong, as well as to enhance the domestic and international competiveness in FMCG sector.
About GS1 Hong Kong
GS1 Hong Kong is the local chapter of GS1®, a not-for-profit, global supply chain standards organization headquartered in Brussels, Belgium, with over 110 national chapters in 150 countries. Its mission is to help Hong Kong enterprises build more efficient, visible and safer supply chains through the provision of global standards and a full spectrum of standards-based solutions and services, thus making possible business optimization and value creation.
About Consumer Goods Forum
The Consumer Goods Forum (CGF) is one of the major global associations of retail and consumer goods companies, with around 400 corporate members – including retailers, manufacturers and service providers. Over 100 members are industry leading enterprises headquartered in Asia. CGF's strategic vision stems from two missions – to drive efficiency across the value chain and to support positive change in areas like social and environmental sustainability, health and wellness, and product safety.