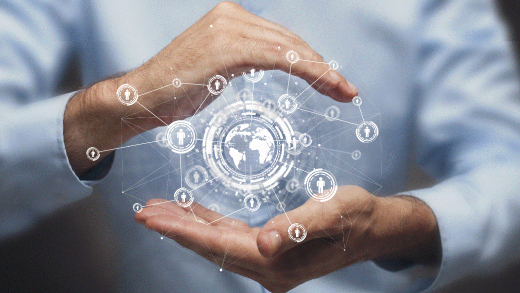 22 Feb 2021 & 1 Mar 2021
[IoT Series] IoT/RFID Certificate Course (Basic Training)
14:00 - 17:30
22/F, OTB Building, 160 Gloucester Road, Wanchai, Hong Kong
Chinese (With English materials)
Register Now!
Summary
GS1 Hong Kong will conduct a Certified IoT/RFID professional Online Training Course, allowing participants to complete the course at home and get the certificate after the course exam.
The course will cover IoT and RFID knowledge and skills, secrets of digital transformation or innovative technology applications for enterprises, and RFID application cases in retail, apparel and logistics industries.
Enquiry: Mr. Alfred Chan | Tel: +852 2863 9768 | alfredchan@gs1hk.org
RFID helps companies transform digitally in the Rise of Internet of Things
A global market research institution predict that the Internet of Things (IoT) will become a major technology trend in 2021. 85% of corporate decision makers have already adopted the Internet of Things (IoT), and it is expected that the corporate IoT projects will bring a 30% return on investment.
Contactless technologies such as the Internet of Things and RFID (Radio Frequency Identification) have also accelerated the development of Industry 4.0. It is imperative for companies to adopt IoT to connect with AI and other machine learning technologies for  transformation to smart operations.
To help you seize the new opportunities brought by IoT, master the core technologies of IoT-RFID, digital transformation, tips for innovative technology application, as well as the practical strategies of applying RFID in different industries such as retail, food and food services, garments, logistics and healthcare, GS1 Hong Kong will hold 4 half-day online training certificate courses. After completing all half-day courses, participants who pass the course exam will receive a course certificate.
"Basic Training" Early Bird Offer:
HKD$2,600 (For enrolment on or before 11 Feb 2021, original fee is HKD$3,000)
Overview
Part 1 - Fundamental Training: Introduction to Business Innovation
In the 2 half-day Fundamental Training courses, the instructor will introduce the trends, charateristics and benefits of latest innovative technologies, such as NFC, iBeacon and RFID, the fundamentals of EPC/RFID standards, and how different industries apply innovative technologies to help companies transform and respond to changes in the market and customer needs.
1st Class:

Date: 22 February (Monday)

Time: 14:00 - 17:30

Mode: ZOOM online class

Speaker: Mr. KK SUEN (Chief Architect & Principal Consultant, GS1 Hong Kong)

Course Contents:

- Market trends and customer challenges

- Introduction to innovative technologies, such as NFC, iBeacon, RFID, etc

- Business benefits of EPC/ RFID

- RFID frequencies and types

2nd Class:

Date: 1 March (Monday)

Time: 14:00 - 17:30

Mode: ZOOM online class

Speaker: Mr. KK SUEN (Chief Architect & Principal Consultant, GS1 Hong Kong)


Course Contents:

- RFID applications in different industries  
   • Retail
   • Logistics
   • Apparel
   • Healthcare

- Global use case studies

- Guided tour in the Smart Business Innovation Centre of GS1 HK to explore the innovative application of technology in different industries
Speakers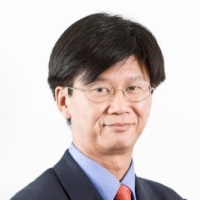 Mr. KK SUEN
Chief Architect and Principal Consultant
GS1 Hong Kong