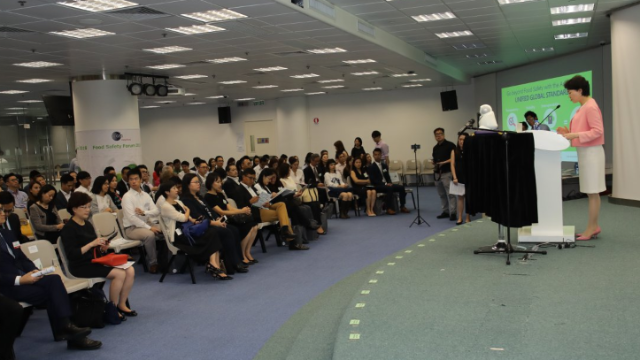 24 June 2016 (Friday)
Cross-border E-commerce Strategy Luncheon Series (2) - WeChat & O2O Marketing
12:00 - 14:30
OTB Building, 160 Gloucester Road, Wanchai, Hong Kong
20 (Limited seats)
Cantonese
Summary
Member price: HKD 350
Non member price: HKD 450
A luncheon themed WeChat & O2O marketing, sharing the latest trends and tips to enterprises when entering China market.
Enquiry: Miss Winifred Wong - E: training@gs1hk.org
Should you have interests, please register online by 17 June 2016. Please settle your payment by cheque payable to "GS1 Hong Kong Limited" with remarks "Cross-border E-commerce Strategy Luncheon Series (2) - WeChat & O2O Marketing" at the back and mail to: GS1 Hong Kong, 22/F, OTB Building, 160 Gloucester Road, Wan Chai, Hong Kong. Confirmation will be sent to the successful candidates 3 days prior to the event. 
Overview
Cross-border E-commerce Strategy Luncheon Series (2) - WeChat & O2O Marketing 
Tips to avoid trap when entering China market and strategies to engage new Chinese customers
(a) Overview of latest policy update
(b) WeChat & O2O Marketing
What is Wechat?
Trend of Wechat platform for corporate
General problems and situations faced by Hong Kong businessmen in China market
Cross-border supplier - the demand for Hong Kong businessmen
Cross-border suppliers to build their own benefits
Business marketing model evolution in past 5-years in China
What is O2O (offline to online) Marketing?
O2O Practice in China
O2O  Case study
30-min visit to the Hong Kong Internet of Things Centre of Excellence to understand the latest industry innovative applications
Event details
-------------------------------
Date : 24 June 2016 (Friday)
Time : 12:00nn to 2:30pm ** (registration starts at 11:30am)
Guest Speaker: Mr. Chois Choi, Strategy Consultant, Source Network Media Limited
Language : Cantonese
Fee : 
Member            HKD 350
Non-member    HKD 450
(**including refreshment)
Who is it for
Who should attend?
Stakeholders or decision makers who are interested and planning to develop cross-border e-commerce, including manufacturers, distributors, importers & exporters, traders, retailers, e-tailers and logistics service providers, etc