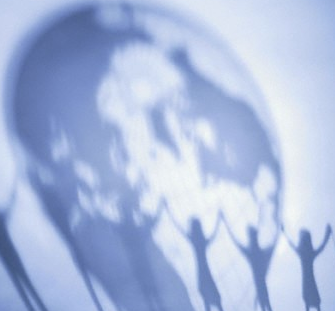 6 August 2019
Workshop on Identifying Differences and See Conflicts as a Growth Opportunity
Chinese content only
09:30 - 12:30
22/F, OTB Building, 160 Gloucester Road, Wanchai, Hong Kong
Limited
Cantonese (with English materials)
Summary
Member price: HKD$ 800
Non member price: HKD$ 1000
It's inevitable that you may run up against ideas that contradict with your other team members, which will affect the team's performance ......
Workshop: Identify Differences and See Conflicts as a Growth Opportunity

For interested parties, please send email to training@gs1hk.org First come, first served basis will be adopted due to limited seats offered. 
Enquiry: Mr Ken Ng | 2863 9753 
Overview
Course Background
Conflict may be a fact of work-life, yet few of us are sufficiently skilled in handling disagreements constructively and confidently. At its worst, mishandled conflict can lead to resentment, anger, personal and departmental stress and strained work relationships. Successful conflict resolution can yield greater positive benefits than you might expect.
Imagine dealing with uncomfortable disagreements without discomfort.

Using a proactive approach, you'll be better equipped to improve and strengthen business associations, gain understanding and cooperation, manage emotions, keep conflict situations productive, and have the opportunity to gain professional and personal growth.
Understand and identify sources of conflict
Utilize attentive listening and problem solving questions to prevent misunderstanding
Handle a conflict conversation using proven steps and tools
Turn conflict-based barriers into opportunities

Trainer:
Ms Nora Cheng, Corporate Trainer, Dale Carnegie Hong Kong & Macau

Nora Cheng has been a trainer at Dale Carnegie Training of Hong Kong & Macau for more than 5 years, in addition to being a business owner herself in Hong Kong. Nora has trained professionals in the Government/ public services, finance, shipping, legal, consulting, technology, education, health, and hospitality sectors. Her clients include Cyberport Management, DHL Global, Gucci, Hong Kong Modern Terminal, Hong Kong Tourism Board, HSBC, Leighton Construction, Hong Kong Land, Messe Frankfurt, CLP Holdings, Gammon Construction and many others.
Nora is a lead trainer in skills for success, and certified in high impact presentations. She has led training sessions on customer service, human resource management, coaching, team engagement, appraisals and many more.