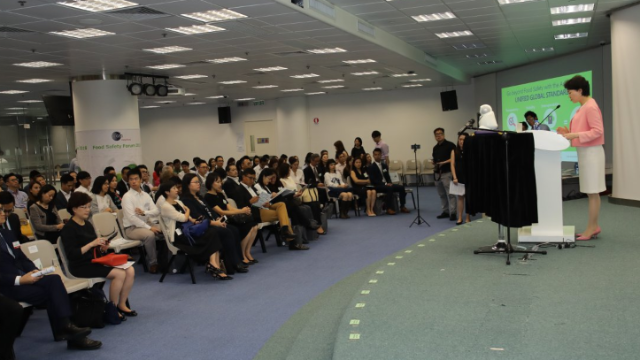 3 Nov 2016
GS1 Hong Kong Summit 2016
English content only
09:15 - 17:15
Hong Kong Convention and Exhibition Centre, Wanchai
--
English
Summary
The GS1 Hong Kong Summit 2016 – was successfully held on November 3.  On the agenda is a rich and diverse program designed to empower you to meet the challenges arising from ever-diversifying online sales channels and platforms, and equally important, acquire the tremendous business opportunities in eCommerce and omni-channel business models.
Thank you for joining us at the GS1 Hong Kong Summit on 3 November, 2016. The Summit gathers 500 guests from different sectors. Your grace presence contributed significantly to the success of the event.
The insightful presentations by renowned speakers, together with your proactive participation, sparked great discussions. Thank you and see you next year!
Enquiry: 
+852 8101 2339 | summit@gs1hk.org
Website: http://summit.gs1hk.org/2016/
Overview
Welcome to this special website dedicated exclusively to our signature event of the year – GS1 Hong Kong Summit 2016. Over the last 15 years, GS1 Hong Kong had organised the Supply Chain Management (SCM) Excellence Summit successfully which presented an unprecedented line-up of regional and global speakers to share the latest business trends and best practices on supply chain management. This year, we bring the Summit to a new horizon by extending the discussion spanning from supply chain visibility to commerce efficiency - the first GS1 Hong Kong Summit, in a way to gather expertises and insights from different industries on convergence of information and optimising commerce channels.
"Innovating for Digital Consumers Connection"
With the growth in the diversification of on-line sales channels and platforms, e-commerce and omni-channel business become the hottest topics across the industries. The Summit aims to broaden its exposure through gathering expertises and insights from different industries, in a bid to acquire more opportunities and jump on the bandwagon of e-commerce.  The theme of this year's Summit is "Innovating for Digital Consumers Connection". With the Internet of Things (IoT) speedily evolving into a reality and devices connecting every aspect of consumers' lives, the shift to a new, connected world indicates another tidal wave of industry transition. Consumers are inspired by the possibilities of the connected world. But to gain the consumer confidence that will move their products and services from early adoption to mainstream use, companies need to offer phenomenal customer experience blended with innovation which could inspire consumer trust.
Who is it for
Senior executives and industry practioners in e-commerce, omni-channel, retail, digital, technology, supply chain, logistics, customer engagement, operation and other supply chain related sectors.