Information and Communications Technology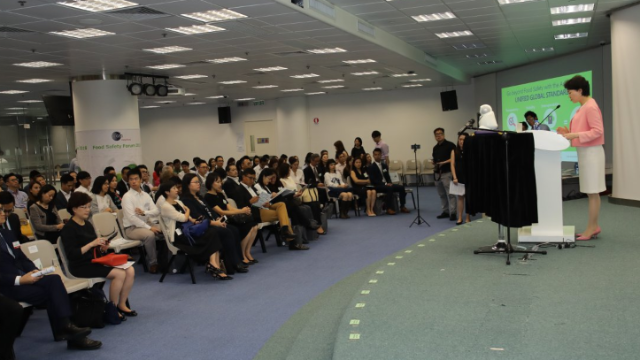 Monday to Friday (except public holiday)
Hong Kong Internet of Things Centre of Excellence Tour
09:30am – 05:00pm
22/F, OTB Building, 160 Gloucester Road, Wanchai, Hong Kong
Limited
English/ Cantonese/ Mandarin
Summary
Member price: Free of charge
Non member price: Free of charge
Should you have interests, feel free to register online at this webpage 5 working days prior to the visit. Successful candidate will receive a confirmation email. Additional space is subject to availability. GS1 Hong Kong reserves the right to reject applications.
Enquiry: iotcentre@gs1hk.org
Website:  www.gs1hk.org/hk-iot-centre
Overview
GS1 Hong Kong has been proactively promoting the innovation and the adoption of IoT technologies to help local enterprises capitalise on this technology to sharpen their competitive edges. The IoT centre serves as an Industry Support Platform that enables the development of IoT businesses and the delivery of Radio Frequency Identification (RFID)/IoT-related services for the surge of continuous development and competitiveness surge in different industries.
The IoT Centre was initially set up by GS1 Hong Kong at the Hong Kong Science Park in 2013 with support from the Innovation and Technology Commission of the HKSAR Government together with the strong pool of industry partners which championed IoT. The IoT Centre has received tremendous positive feedback and support from the industry. To further reach out to industry players more effectively, the IoT Centre will be relocated to GS1 Hong Kong's premises in November, 2015. The new centre is designed based on the concept of embedding the latest state of art IoT technologies with the objective to inspire innovations and sparkle IoT deployments.
Who is it for
- Industry visitor
- General public/ Academic
Learning Outcomes
Experience the innovative IoT applications in our 6 thematic zones.
Smart Retail & Omni-channel
Smart Logistics
Smart Healthcare
Smart Food Safety
Smart Consumer Trust
Smart City