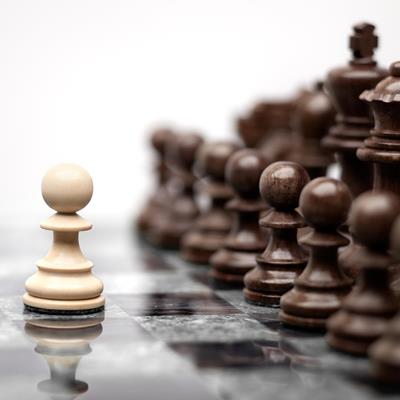 28 July - 25 Sep 2015
Strategic Retail Planning and Management Training Series (Jul-Sep 2015)
09:30 - 17:30
20/F, Congregation House, 119 Leighton Road, Causeway Bay, Hong Kong
--
Cantonese
Summary
Member price: HKD$ 1,200 per course (Buy 1 Get 1 Free if register 1 month ahead)
Non member price: HKD$ 1,200 per course (Buy 1 Get 1 Free if register 1 month ahead)
A series of retail planning and management courses to enable executive leaders to develop effective business strategies with cross-channel planning and collaborative execution to maximise enterprises' profit
Enquiry: Miss Winifred Wong | T: +852 2863 9753 | E: info@gs1hk.org
Website: www.gs1hk.org
Register now: http://connect.gs1hk.org/registration
Overview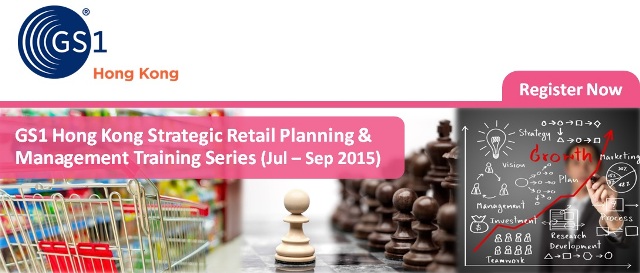 Challenges in today's retailing
Technology has reshaped today's retail landscape with more complexity in extending beyond the stores to bricks-and-clicks market. Apart from the frequent and rapid change of product variety, specifications, packaging, etc, a quicker response and higher fulfillment is required to meet consumer demand with minimal costs. The entire sector has been exploring new strategies to increase visibility, flexibility and reliability.
Why GS1 Hong Kong Retail Management Training?
To help the enterprises take up these challenges efficiently and win the changing market, GS1 Hong Kong co-launches a series of comprehensive training courses in strategic retail planning and management with an APICS Premier Channel Partner. Participants can claim professional certification maintenance points of CPIM/CFPIM/CSCP designation under APICS Certification Maintenance Program* after completion.
These training series enable the executive leaders in developing effective business strategies to:
maximise effectiveness of inventory management
increase sales revenue and improve capital return
meet ever-changing consumer demand, and
enhance entire organisation's interoperability
Business pain points in retail management:
Lost sales by low customer satisfaction
Inconsistent product availability
Cash flow pressure from low inventory turns
Long order and logistics fulfillment lead time
Company misalignment with silo mentality
Who is it for
For senior executives who are seeking for highest business profit
For functional division personnel who are aiming excellent performance in supply chain
For operational personnel who are gearing up for supply chain orchestration
Participants will receive a certificate of attendance after completion of the training sessions. Also, they can claim professional certification maintenance points of CPIM/CFPIM/CSCP designation.
Agenda
Training course
Date & Time (Sep 2015)

Level 1:

SCOR Overview for Executives (SOFE)

□ 4 Sep (9:30am – 12:30pm)

Level 2:

Demand Driven Material Requirements Planning (DDMRP) & 
Synchronised Supply Chain Replenishment (SSCR)

□ 25 Sep  (9:30am – 12:30pm)

Level 2:

Drum-Buffer-Rope (DBR)

□ 25 Sep  (2:30pm – 5:30pm)

Level 2:

Sales & Operations Planning (S&OP)

□ 15 Sep  (2:30pm – 5:30pm)

Level 3:

Consumer-Centric Business Process Management (CC-BPM)

□ 4 Sep  (2:30pm – 5:30pm)