HKICT Awards 2016: Best Smart Hong Kong Award Breaks the Boundaries for Creative and Innovative Talent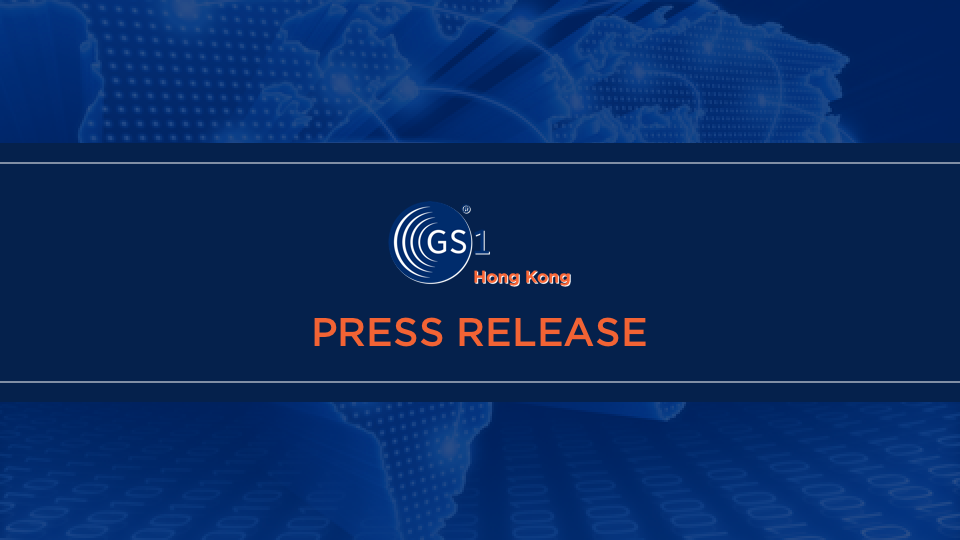 The HKICT Awards 2016: Best Smart Hong Kong Award presentation ceremony was successfully held at the Hong Kong Convention and Exhibition Centre on 11 April. This is the second occasion for this award which is organised by GS1 Hong Kong and fully supported by the Office of the Government Chief Information Officer, the HKSAR Government.
The Award aims to recognise and promote outstanding ICT inventions and applications. It seeks to encourage the development and adoption of Internet of Things technologies, Big Data techniques and Public Sector Information and in maximising the full potential of these technologies to create smarter business and living. By inspiring the pursuit of innovation and excellence among local ICT talents, the Award spurs them on to be creative and achieve better solutions to meet business and social needs.
"GS1 Hong Kong and the Judging Panel have been impressed by the higher number of quality entries received this year. This definitely underlines the confidence in Hong Kong's ability in creative, innovative and diverse technology developments," said Ms. Anna Lin, Chief Executive of GS1 Hong Kong.
"I am glad to see again the remarkable achievements as demonstrated by the participating companies. From health-monitoring wearable device, to intelligent alert system for public transportation and business solution that analyses consumer behaviour, each innovation is a vivid reflection of strong R&D competency of local talents," said Mr. Allen Ma, Chairman of Final Judging Panel & CEO of Hong Kong Science and Technology Parks Corporation.
The Best Smart Hong Kong Award features Gold, Silver and Bronze awards in three main streams:
Internet of Things Application
Big Data Application
Public Service Information Application

The Grand Award and IoT Application gold award was presented to Well Being Digital Ltd. for their "Dynamic Real Time Heart Rate Measurement Technology using PPG(ActivHeartsTM)". The design of product WBD101 is probably the world's smallest earbud, compatible to all third parties app, that delivers one's heart rate data via BT Smart. By applying Photoplethysmography (PPG) to earphones and wrist watches, an accurate Heart Rate (bpm) can be obtained under motion and in continuous real-time manner through strong algorithm that removes motion artefact and is sent to smartphone via Bluetooth Smart. This proven heart rate technology has great potential for wider applications for mobile health monitoring and wearable devices.
The Big Data Application gold award went to Viewider Ltd. for their "Viewider Big Data E-commerce Solution". This is an innovative and smart business model which provides benefits to all online retailers with price optimisation. Viewider has created a mechanism that collects and analyses global e-commerce marketplace items and transactions data to design the best fit pricing model on each SKU for every merchant. As e-commerce gains popularity, this model has great market potential with retailers in enhancing product price-setting strategy and improving competitiveness.
The Pokeguide App, an innovative and useful location guide for MTR passengers, won the Public Section Information application gold award for its creator, Pokeguide Ltd. As an all-in-one guide serving people to ultimate efficiency, Pokeguide guides subscribers to the most convenient compartment of the MTR train to travel in that leading them the nearest escalator or exit, thus, reaching their destinations. Commuters can enjoy great convenience in saving travelling time and obtain recommendations for leisure activities, as well as appealing cuisine and shop discounts near to their destinations.
For more information, please visit: www.gs1hk.org/smarthkaward
About GS1 Hong Kong
Founded by the Hong Kong General Chamber of Commerce in 1989, GS1 Hong Kong is the local chapter of GS1®, a not-for-profit, standards organisation that develops and drives adoption of easy-to-implement global standards for business to uniquely identify, accurately capture and automatically share vital information about products, locations and assets. Headquartered in Brussels, Belgium, GS1 has over 110 national chapters in 150 countries.
GS1 Hong Kong's mission is to enable Hong Kong enterprises to improve the efficiency, safety, and visibility of supply chains across multiple sectors and facilitates commerce connectivity through the provision of global standards and a full spectrum of standards-based solutions and services. GS1 Hong Kong engages with communities of trading partners, industry organisations, government, and technology providers to understand and respond to their business needs through the adoption and implementation of global standards.
Currently, GS1 Hong Kong has over 7,000 corporate members covering close to 20 industries including retail consumer goods, food and food services, healthcare, apparel, logistics as well as information and technology. GS1 Hong Kong continually enhances and rolls out new services and solutions to help our corporate members to embrace new realities, new challenges, and new opportunities.
For more information about GS1 Hong Kong, please visit www.gs1hk.org.
Media enquiry:
Ms. Corinna Fung:
T: (852) 2863 9787
Ms. Esther Li:
T: (852) 2863 9763
Appendix
HKICT Awards 2016: Best Smart Hong Kong Award winners
Category

Award

Company

Project Title

Best Smart Hong Kong

Grand

Well Being Digital Ltd.

Dynamic Real Time Heart Rate Measurement Technology using PPG (ActivHeartsTM)

Internet of Things Application

Gold

Well Being Digital Ltd.

Dynamic Real Time Heart Rate Measurement Technology using PPG (ActivHeartsTM)

Silver

The Kowloon Motor Bus Company (1933) Ltd. / Mobilesoft Technology (HK) Ltd.

KMB Estimated Time of Arrival System - A Smarter Way to Travel in Hong Kong

Bronze

Tronico Technology Company Ltd.

DIY Wireless Smart Home System

Certificate of Merit

Hong Kong Communications Co., Ltd. / Hong Kong Housing Society

Integrated Care Link System for Tanner Hill Retirement Housing Development

Big Data Application

Gold

Viewider Ltd.

Viewider Big Data E-commerce Solution

Silver

Cluster Technology Ltd.

ClusterTechPRISMA

Bronze

Hututa Technologies Ltd.

Data Thinker: Ultra-fast Big Data Technology

Certificate of Merit

MTR Corporation Ltd.

Multiple Compact Vibration Sensors for Big Data Condition Monitoring for Railway Applications

Public Sector Information Application

Gold

Pokeguide Ltd.

Pokeguide

Silver

Nuthon IT Solutions Ltd.

Toilet Rush

Bronze

MapKing International Ltd.

Live Public Transit Alert Estimation Application

Certificate of Merit

TechMaxApp Ltd.

Jima Junk Call Blocker / Caller ID