GS1 Hong Kong and Retail Asia Expo Announce Top 10 eCommerce Websites Winners - 2017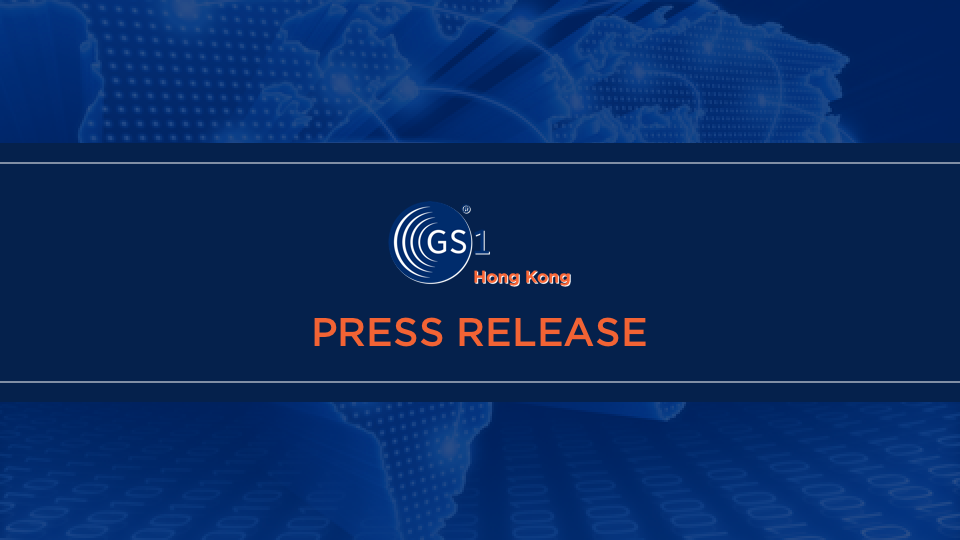 GS1 Hong Kong and Retail Asia Expo Announce Top 10 eCommerce Websites Winners
HONG KONG (June 15, 2017) – GS1 Hong Kong and Retail Asia Expo announced the winners of the Top 10 eCommerce Website Awards 2017. The winners were honored at the Retail Asia Expo 2017 Cocktail Event joined by industry experts, Advisory Committee members and senior executives from the retail industry.
"The winners of this year's Top10 eCommerce Websites have employed a diverse range of new vehicles to engage visitors and achieve conversion. The consistent branding, effective use of integrated marketing channels including messaging apps and videos, convenient omni-channel shopping experience and the smart use of big data, all serve as perfect showcase of how the winners have put their users top of their mind." Dr. Stephen Lam, COO of GS1 Hong Kong commended.
The Top 10 eCommerce Website Awards is jointly organised by GS1 Hong Kong and Retail Asia Expo. It aims at rewarding stores, companies and web portals for maintaining consistent and exemplary standards in improving user experience and promoting retail sales via digital portals or websites. This prestigious annual award for Hong Kong's retail industry recognizes websites that have raised the bar for user experience and achieved phenomenal sales growth.
The selection of the final recipients of this year's Awards was undertaken by a judging panel convened by professionals from GS1 Hong Kong, Diversified Communications Hong Kong, KPMG China, and the board member of HK Federation of E-commerce.
The winners have successfully demonstrated excellence in various areas such as innovation, customer services, site effectiveness, user friendliness, human interaction efficiency, search engine effectiveness, branding differentiation, multi-device friendliness, social media integration, order process and omni-channel.
Winners of Top 10 eCommerce Website Awards 2017
(in alphabetical order by organisation name)
Chowsangsang.com demonstrates a consistent branding with its logo, stylishly-designed website and diverse promotional campaigns. The effective use of social media platforms greatly enhances customers' engagement and the instant online chat room provides quality customer services.
Ecosa.com makes practical and effective use of the cloud services to integrate and analyse all online marketing channels. The 100-night trial policy and 15 years warranty helps to differentiate its brand.
Fingershopping.com enables customers to collect purchased items in more than 300 Circle K stores across districts in Hong Kong and customers can pay after product delivery. It offers customers a convenient shopping experience with omni-channel retail via online and offline services.
Kmall.baby-kingdom.com successfully showcases innovative and lateral solutions in the baby product market. The accurate use of titles, meta tags, page content and keywords highly increase the efficiency of search engine and help the web page to achieve its goal.
Organictaste.com.hk illustrated effective interaction via online and offline services. Offering customer service localization such as whatsapp communications provide friendly customer interaction.
Pandora.net's fashionable design successfully attracts more target customers. The clarity and simplicity of the user-friendly site allows customers to have a quality purchase experience.
Shop.Dyson.hk offers convenient and easy order placement process online and provides flexible delivery services. The simple yet attractive design of the website successfully attracted buyers.
Strawberrynet.com creates customer shopping experience with smooth and easy order process as well as fast and efficient delivery globally. Providing the real inside story from shoppers and allowing visitors to read, write and review their services is an extra bonus points to gain customer trust of the site.
Wingontravel.com.hk continuously secures the leading position in the travel industry with distinctive promotional campaigns. The multi-device friendliness of the innovative website is one of the keys to provide quality user experience that preserve long-term customer relationship. The consistently enjoyable experience of their website on desktop, mobile app and tablet deserves much applaud.
Ztore.com makes use of online platform and social media to sell classic products with local characteristics. The promotion via touching micro films demonstrates the tactful use of social media to engage with customers. The site is also very user-friendly to let customers enjoy the purchase process.
---------------
About GS1 Hong Kong
Founded by the Hong Kong General Chamber of Commerce in 1989, GS1 Hong Kong is the local chapter of GS1®, a not-for-profit, standards organisation that develops and drives adoption of easy-to-implement global standards for business to uniquely identify, accurately capture and automatically share vital information about products, locations and assets. Headquartered in Brussels, Belgium, GS1 has over 110 national chapters in 150 countries.
GS1 Hong Kong's mission is to enable Hong Kong enterprises to improve the efficiency, safety, and visibility of supply chains across multiple sectors and facilitates commerce connectivity through the provision of global standards and a full spectrum of standards-based solutions and services. GS1 Hong Kong engages with communities of trading partners, industry organisations, government, and technology providers to understand and respond to their business needs through the adoption and implementation of global standards.
Currently, GS1 Hong Kong has over 7,000 corporate members covering close to 20 industries including retail consumer goods, food and food services, healthcare, apparel, logistics as well as information and technology. GS1 Hong Kong continually enhances and rolls out new services and solutions to help our corporate members to embrace new realities, new challenges, and new opportunities.
For more information about GS1 Hong Kong, please visit www.gs1hk.org .
About Retail Asia Expo
Held for the 8th year, Retail Asia Expo is an annual trade show and conference that caters to retailers in Asia Pacific. The award-winning exhibition consists of three focus areas: Retail Technology, Retail Design & In-Store Marketing and Internet Retailing. The expo showcases retail solutions from over 170 local and international exhibitors. To perfectly compliment the needs of every retail professionals, various educational features and networking opportunities are available, including seminars, gala dinner, cocktail reception, and retail awards. In 2015, the show attracted 8,621 visitors from 60 countries, representing over 3,300 companies & organisations.
Media Contacts
Corinna Fung
Telephone: +852 2863 9787
Email: corinnafung@gs1hk.org
Will Ip
Telephone: +852 2863 9763
Email: willip@gs1hk.org