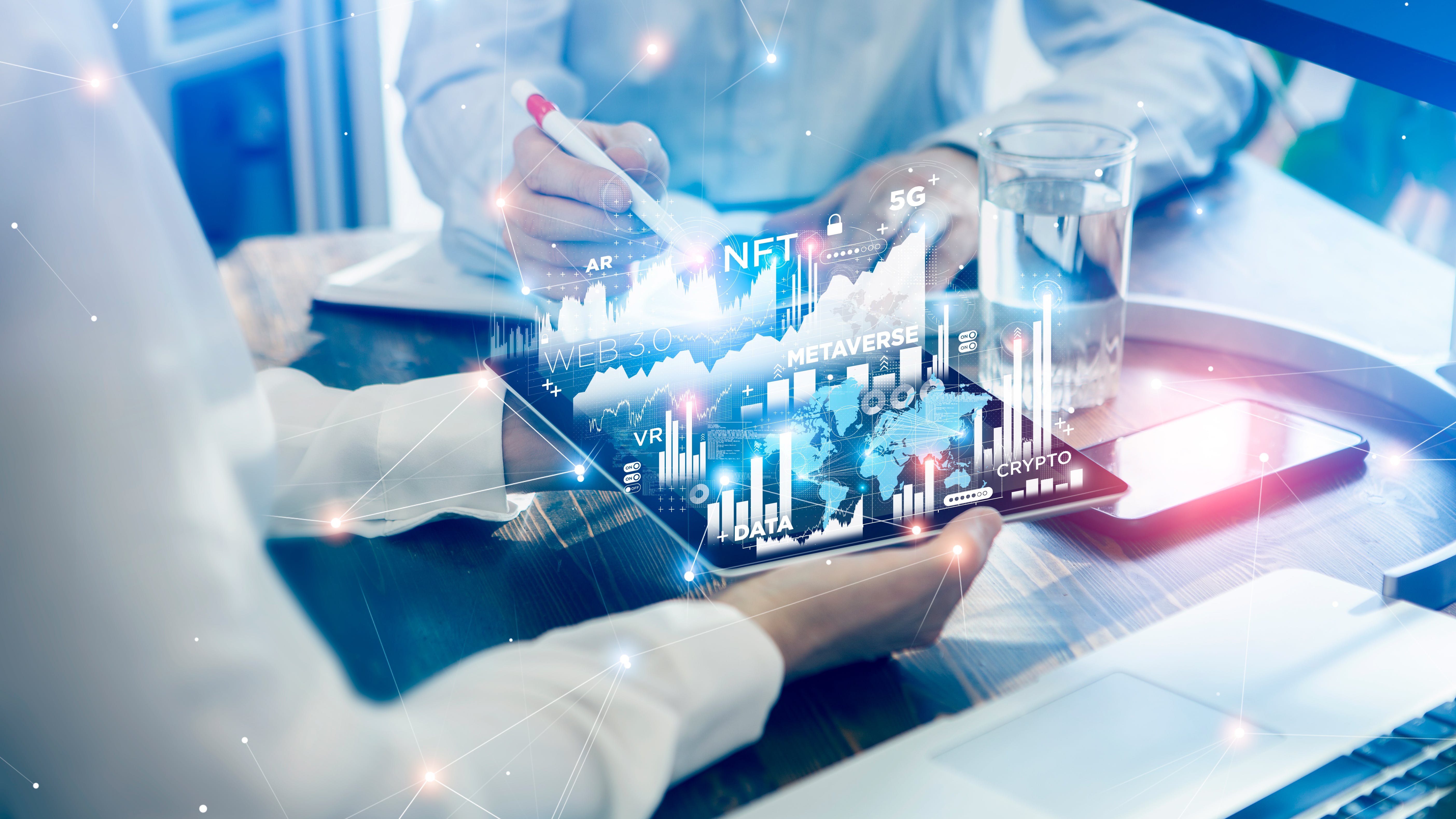 14 Jul 2022
From NFTs to Metaverse: Unlock New Business Opportunities with Exciting New Ways
English content only
14:30 - 17:00
Due to Rising COVID Cases, all switched to ZOOM webinar, please register here https://gs1hk-org.zoom.us/webinar/register/WN_QojhCNJ9Q-WuijrpVQc7nQ
Cantonese
Register Now!
Overview
NFTs and the Metaverse are proving to be effective tools for making noise and building brand, but it is not only for artist or game developer, merchants and retailers can also jump on the bandwagon and benefit from them. 
GS1 HK will hold a webinar on 14th July and invite experts from the industry to share how NFT and Metaverse can be adopted by business sectors, the tricks to make it work and even become a revenue stream for your company, shaping the future of retail. 
Sign up for the webinar now, and learn the "What, Why, How" of the Metaverse and NFT.
Outline
From NFTs to Metaverse: Unlock New Business Opportunities with Exciting New Ways

Date: 14 July 2022
Due to rising COVID cases, we are moving all into ZOOM webinar.
Event Start time: 3:00pm

Fee: Free of Charge
Language: Cantonese 
Format: GS1 HK Office - 22/F, OTB building, 160 Gloucester Rd, Wan Chai 
or
ZOOM webinar 
(Link will be sent after registration confirmed)
Agenda
Marketing Opportunities of Metaverse and NFT

-    The prevalence of Metaverse and NFT 
-    Infinite opportunities with marketing
-    Marketing strategies to adapt 
Speaker:
Mr. Eric Yeung, JP
Founder and Honorary President, 
Smart City Consortium
A Journey to Smart Factory Metaverse
- How to incorporate Digital Twin into the Metaverse
- Impact of Digital Twin in Metaverse and Industry 4.0
- How Smart Operations applies in Digital Twin
Speaker:
Mr. Wayne Luk
Head of Product & Service Delivery
GS1 HK
How the Metaverse can enhance the retail experience
-    Impacts of Metaverse on retail 
-    Challenges of retail experience in Metaverse
-    Keys to success in Metaverse retail space 
Speaker:
Mr. Philip Woodhead
Senior Manager – Sustainable AI
SenseTime Group Limited
Google Maps:
Due to Rising COVID Cases, all switched to ZOOM webinar, please register here https://gs1hk-org.zoom.us/webinar/register/WN_QojhCNJ9Q-WuijrpVQc7nQ
Add to calendar