Information and Communications Technology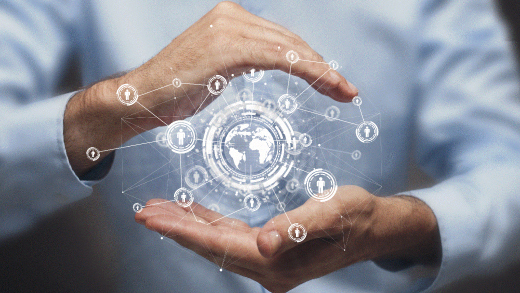 Date: Day 1 - 1 Mar 2022 , Day 2 – TBC
【GS1 HK Academy】Join Certified Professional Training Course to Tap into Big Opportunities of RFID/EPC (Mar 2022)
09:30 - 17:30
GS1 HK Office - 22/F, OTB bldg, 160 Gloucester Rd, Wan Chai (Online Course available upon request, please contact Irene Lo at 2863 9750 irenelo@gs1hk.org )
Cantonese (With English materials)
Register Now!
Summary
The rise of omni-channel retail & contactless retail have accelerated RFID development. It is predicted that the RFID market will reach USD22.2 billion by 2032, in which retail business is the largest sector applying RFID tags, for example, some retailers have adopted RFID technology in fitting rooms to provide recommendations for consumers and collect consumer data. RFID also enabled companies to implement automated checkout, real-time inventory management, smart operations etc. Global GS1 EPC RFID tag data standards can also help businesses in accelerating product identification & data capturing for digital transformation. 
To help companies learn how they can leverage RFID/EPC technology to strengthen competitiveness, GS1 Hong Kong will organise Certified Professional Training Course on RFID/EPC to introduce about EPC/RFID standards, real-life applications in retail, apparel, logistics and healthcare industries, as well as tips for digital transformation & innovation. Participants who have completed the two-day course and passed the exam will receive certificates. 
The training will be conducted in small class format with social distance seating arrangements. Join us!
* Exams will be conducted to assess knowledge and skills acquired
* Participants who passed the exam will receive certificates
* Registration on first come first served basis
Special offer: HKD$ 6,800 (Original price: HKD$8,800)
Overview
 
【GS1 Academy】Certified RFID / EPC Professional Training Course (Mar 2022)
 




Day 1





The first day of training will introduce how latest innovative technologies such as NFC, iBeacon and RFID can help in business transformation. Basic knowledge about EPC/RFID standards and the real-life applications in retail, apparel, logistics and healthcare industries will also be covered.




-    Market trends and challenges driven by customer demands




-    Introduce about innovative technologies such as NFC, iBeacon, RFID, etc.




-    Business benefits of EPC/ RFID




-    RFID frequencies and types




-    RFID applications in different industries




      •    Retail




      •    Logistics




      •    Apparel




-    Global case studies




-    A 30-min tour at the Smart Business Innovation Centre to explore the innovative technologies adopted by different industries






Day 2





The second day of training will cover the strategy formulation, framework design of RFID application and related technologies. An examination will be conducted to evaluate participants' knowledge and skills acquired. 





- GS1 Keys & Barcode




- EPC/RFID standards




      • EPC Standards




      • EPCglobal Architecture Framework




      • Tag Data Standard




      • EPC UHF Class 1 Gen 2




      • New features of EPC UHF Class 1 Gen 2 v2.1




      • ALE Middleware




      • EPCIS




      • New features of EPCIS v1.2 - GS1 Keys and EPC Data




- Management & Implementation Approach




      • Tag Format




      • Tag Serialisation Control




      • Tag Commissioning




      • Tag Verification




      • Encoding & Tagging Requirements




- RFID/EPC Tag Operation




      • RFID/EPC Tag Printing Procedures




      • RFID/EPC Tag Writing/Re-writing Procedures





- Introduce about the 

ezTRACK™ platform built on

 GS1 EPCIS standard 






Speaker:




Mr. KK Suen




Chief Architect and Principal Consultant




GS1 Hong Kong




Google Maps:
GS1 HK Office - 22/F, OTB bldg, 160 Gloucester Rd, Wan Chai (Online Course available upon request, please contact Irene Lo at 2863 9750 irenelo@gs1hk.org )
Add to calendar