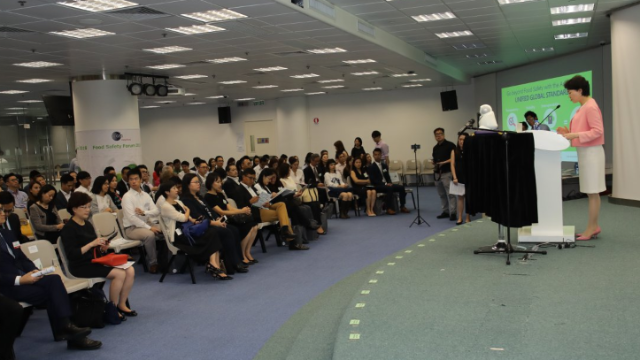 1-7 June 2016 (break in 4-5 June 2016)
APICS CSCP Certified Supply Chain Professional class
English content only
09:00 - 18:00
4 Harbour Road, Wanchai, Hong Kong
Limited Seats
English
Summary
Member price: HK$13,800 (Online Learning System & ATT are sold seperately)
Non member price: HK$13,800 (Online Learning System & ATT are sold seperately)
The APICS Certified Supply Chain Professional (CSCP) is the only certification program to address the entire, end-to-end supply chain. That's why thousands of employers worldwide look for the APICS CSCP designation when making hiring decisions.
 (Buffet lunch is included)
Organised by DataDevelop Consulting Ltd.
Training page : www.supplychaintraining.org
For enquiry: anniechan@datadevelop.net
Overview
APICS CSCP program
The APICS CSCP program is the first and only supply chain certification that encompasses the end-to-end global supply chain. From suppliers to the end customer, CSCP covers globalization, logistics, IT enablement, and both supplier and customer relations.
The benefits of the APICS CSCP
Nearly 15,000 professionals have earned the APICS CSCP designation since 2006. Designees work in dozens of countries around the world and enjoy:
-21 percent higher salary on average than professionals without the designation
-Professional advantage in hiring decisions
-Increased recognition and credibility
By earning the APICS CSCP, you will join a growing global network of operations and supply chain management professionals who demonstrate the ability to implement critical strategies and maximize profits and growth.
Who should earn this designation?
The APICS CSCP designation provides individuals with common standards for understanding, vocabulary, resources and frameworks to address supply chain challenges and opportunities within their organizations. This designation is designed for:
-Supply chain professionals seeking to enhance knowledge and expertise
-Consultants who wish to demonstrate expertise in supply chain management
-Professionals who work with enterprise resource planning (ERP) systems
The APICS CSCP designation will help demonstrate mastery of the necessary tools to effectively manage global supply chain activities, including suppliers, plans, distributors and customers. It will also help maximize the ROI of ERP investments by millions of dollars.
Visit apics.org/cscp today to find out how to optimize your supply chain management team.