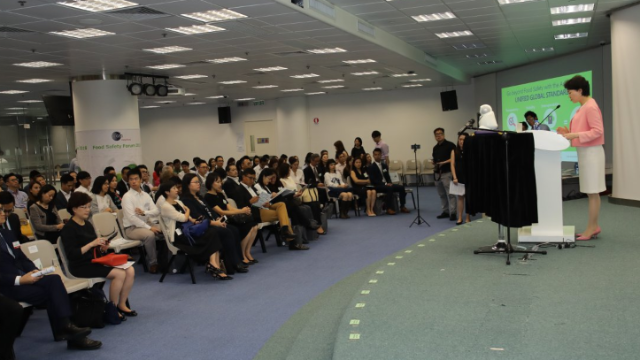 10 Nov 2016 (Thursday)
Cross Border e-Commerce Must Know - Regulation, Customs & Tax
12:00 - 15:00
OTB Building, 160 Gloucester Road, Wanchai, Hong Kong
--
Cantonese
Summary
Member price: HKD 350
Non member price: HKD 450
A luncheon sharing on cross-border e-commerce channels in China and the latest taxation policy update to help the brands and retailers in capturing game-changing opportunity.
Enquiry: training@gs1hk.org
Overview
Cross Border e-Commerce Must Know - Regulation, Customs & Tax
Training Content
•    Channels of cross border e-commerce (Operation flow) (with price reference)
     1) B2C by Mail Channel 
     2) B2C by Courier 
     3) B2B2C in China bonded zone
•    Policy update on different channels & normal trade 
     1) Product registration & customs clearance procedure
         - normal trade
         - B2C mail
         - B2C courier
         - B2B2C
     2) CIQ requirement 
         - normal trade
         - e-commerce
     3) Taxation
         - normal trade tax (for B2B)
         - old vs new personal postal article tax (for B2C courier & B2C mail)
         - integrated tax/e-commerce import tax for BBC
     4) New policy update on 8 April 2016
         - positive list
-------------------------------
Date : 10 November 2016 (Thusday)
Time : 12:00nn to 3:00pm ** (registration starts at 11:30am)
Guest Speaker:Mr. Edmun Fung, CEO, International Supply Chain Alliance Co. Ltd & Managing Director, OYM Logistics Co. Ltd
Language : Cantonese
Fee : 
Member            HKD 350
Non-member    HKD 450
(**including refreshment)
Who is it for
Who should attend?
Stakeholders and decision makers who are interested and planning to develop cross-border e-commerce, including manufacturers, distributors, importers & exporters, traders, retailers, e-tailers and logistics service providers, etc