Information and Communications Technology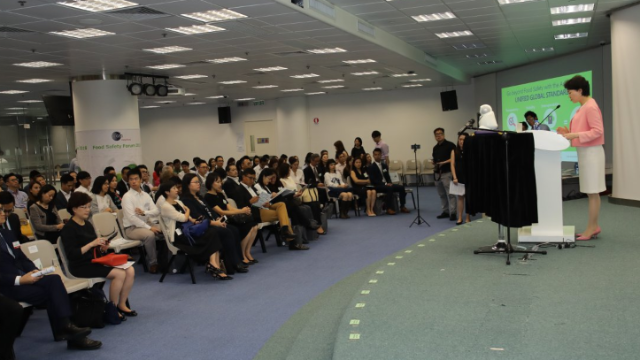 7-8 Apr 2016 (Thur & Fri)
APAC Innovation Summit 2016 - Internet of Things
English content only
Both days: 09:30-17:30
Hong Kong Science and Technology Park
--
Majority of the sessions are in English (with simultaneous interpretation between English and Putonghua)
Summary
Member price: Free of Charge
Non member price: --
This event is co-organized with GS1 Hong Kong, Hong Kong Applied Science and Technology Research Institute and Hong Kong R&D Centre for Logistics and Supply Chain Management Enabling Technologies.
GS1 Hong Kong members please go the link below for complimentary registration:
http://www.apacinnosummit.net/registerform.php?type=free&so=GS1
Enquiry: info@apacinnosummit.net
Organized by Hong Kong Science and Technology Parks Corporation
Overview
With an aim to provide an exchange platform on the trend of specific technology sectors and ready-for-market innovations, APAC Innovation Summit ("AIS") in short and formerly known as InnoAsia) will adopt a thematic approach covering the following major technology areas with a series of events spreading over the year at Hong Kong Science Park:
24-25 Jun 2015: Robotics
22-23 Nov 2015: Smart Cities
26 Nov 2015: Advanced Materials
7-8 Apr 2015: Internet of Things
Riding on the success of the past 11 years, this flagship event of Hong Kong Science and Technology Parks Corporation continues to play an important role in knowledge transfer and business matching, bringing together a world cast of leading experts including academia, decision makers and thought leaders to exchange insights on the latest technology trends. With a total attendance of over 2,000 local and overseas executives in 2015 as well as the support from 122 globally renowned speakers and more than 120 partners from universities, R&D centres, media agencies and industry associations, this annual event has established an international reputation.
Who is it for
This event targets for:
Academia
Research community
Industry
Government department
Investors
Agenda
Please go to the following link for detailed agenda of APAC Innovation Summit 2016 - Internet of Things: