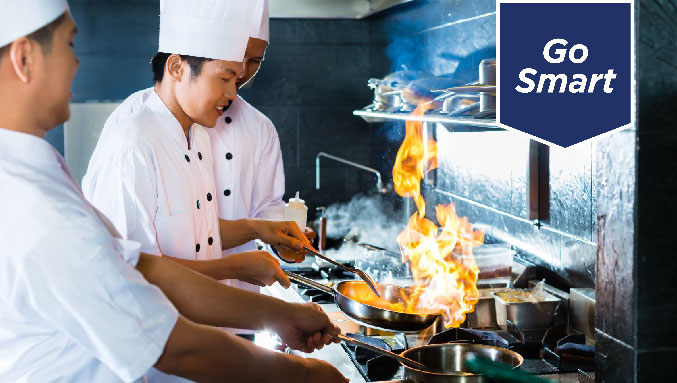 30 Sep 2022
【Free Visit】Cloud Kitchen - The New Alternative of the F&B Industry
15:00 - 16:30
Sai Ying Pun, Hong Kong
Cantonese
Summary
As consumers shift their dining behavior increasingly to delivery, it's impossible to ignore the large appetite for the new business model. 
Here's what happens exactly in a cloud kitchen model: Orders come in, meals are cooked, packed and then whisked immediately to their delivery locations by the assigned fleet.
Cloud Kitchen in Hong Kong is a fascinating new model. In the tour, you'll get a sense of what the future of food delivery restaurants look like:
- Cloud kitchen market growth, revenue and operation model
- Innovations and investments
- Streamlined supply chain
Don't miss out on this great opportunity to find out how cloud kitchen works!
 
Agenda
【FREE】Cloud Kitchen Tour
Date: 30 Sep 2022(Friday)
Time: 3pm to 4:00pm (Happy Hour)
          4:00pm – 4:30pm (Cloud Kitchen Tour)
Language:Cantonese     
Venue: Sai Ying Pun, Hong Kong
Number of participants: 30 people (FREE OF CHARGE, first-come-first-served)

If you have any further questions or queries don't hesitate to contact us on dorakit@gs1hk.org or 852-2863 9755