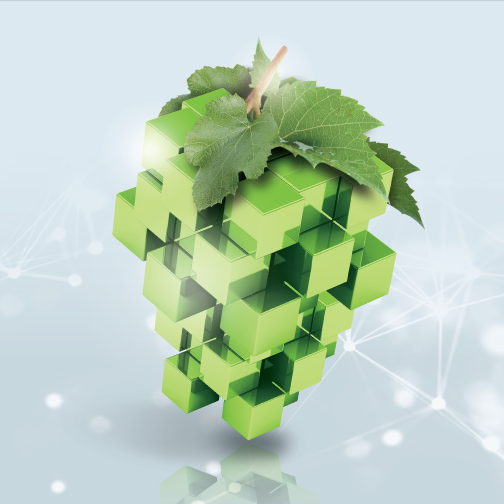 23 Aug 2019
English content only
13:00 - 18:00
HKCEC
Limited Seats
English
Summary
Innovations and technology has an important role to the food supply chain—from managing operations internally to streamlining processes with suppliers to achieving full visibility from farm to fork......

Over 300 food industry leaders and stakeholders gathered at the Food Safety Forum on 23 August, 2019, exchanging insights on how to capitalise on innovation and technology to improve traceability and enhance food safety. 20 companies were crowned in the "Quality Food Traceability Scheme" Award Presentation.
The Forum was kicked off with a speech by Vivian Lau, JP, Director of Food & Environmental Hygiene, The Government of HKSAR, highlighting the plan of Centre for Food Safety to embrace technology and innovation in their systems to achieve better efficiency, food import control and incident management. May Chung, Chairperson of Hong Kong Food & Beverage Industry Advisory Board of GS1 HK and General Manager of Nestlé Hong Kong Ltd, also supported the occasion by delivering a welcome address.
Food industry pioneers from Hema, Walmart, Maxim's, Rich Harvest, foodpanda, FrieslandCampina (Hong Kong) and more went on stage to share their insights on various hot topics, such as how technology and innovation transform food safety, traceability's role in building food safety, food blockchain and transparency, etc.
The annual award presentation ceremony for the 5th Quality Food Traceability Scheme was held to recognise companies' efforts and commitment in food safety. Among the 20 companies awarded, 7 of them have participated for 5 consecutive years, an evidence on the continuing importance of the supply chain transparency. This year also saw ECR Scoring incorporated into the Scheme assessment portfolio, aiming to address consumers' concern on efficient responses to their needs.

The Winners are:
Diamond Enterprise Winners
Gold Enterprise Winners
Silver Enterprise Winners


- Café de Coral Holdings Ltd.

- FrieslandCampina (HK) Limited

- Hop Hing Oils & Fats (HK) Ltd.

- Maxim's Caterers Ltd. (Also Scored "5 Consecutive Years' Award")

- Nestlé Hong Kong Ltd.

- Sims Trading Co. Ltd. (Also Scored "5 Consecutive Years' Award")

- Swire Coca-Cola HK (Also Scored "5 Consecutive Years' Award")

- Tsit Wing International Holdings Ltd. (Also Scored "5 Consecutive Years' Award")

- Vitasoy International Holdings Ltd.
 

- AEON Stores (HK) Co. Ltd. (Also Scored "5 Consecutive Years' Award")

- DCH Food Mart

- DCH Logistics Co. Ltd. (Also Scored "5 Consecutive Years' Award")

- Lorence & Co. Ltd.

- Sun Fat Heung Food Products Ltd.

- Tai Luen Coffee Co. Ltd. (New Join)

- Tong Shun Hing Poultry (HK) Co. Ltd.

- Aquaculture Technologies Asia Ltd.

- New Food Era Co. Ltd. (New Join)

- Rich Harvest Agricultural Produce Ltd.

Thank you all for joining us at the Food Safety Forum 2019!
For the photo of the Forum, please visit:
Overview
The programme includes insightful sharing from expert speakers with the overview of integrated industry approach on food safety technologies and standards, trust and transparency, success cases throughout the food supply chain in manufacturing, catering, logistics and retail, and other food safety technological innovations and practices which ensure consumers protection and build consumer trust. The Award Presentation Ceremony for the highly recognised Quality Food Traceability Scheme will also be held to recognise enterprises which demonstrate excellence in food safety and traceability practices.
>> View our 2018 Event Highlight 

Who is it for
Manufacturers & processors
Logistics service providers
Retailers
Distributors
Importers & exporters
Quality assurance party
Service providers in food and related industries
Agenda
Food Safety Forum 2019

Theme: "Technology, Innovation, and Food Safety"
23 Aug 2019 (Friday)
N201, Level 2, HK Convention and Exhibition Centre (New Wing),1 Expo Drive, Wanchai
(Tentative Program)


Time


Topic


13:30 - 14:00


Registration and Industry Solution Booth Showcase


14:00 - 14:10


Welcome Address

- Ms. May CHUNG, HK Food & Beverage Industry Advisory Board Chairman / Nestlé HK Ltd. – General Manager


14:10 - 14:20


Opening Address by Guest of Honour

- Ms. LAU Lee Kwan, Vivian, JP, Director of Food & Environmental Hygiene, The Government of the HKSAR

14:20 - 14:35


Transforming Food Safety Through Technology and Innovation

- Mr. John SHANG, Hema Development Director of Greater Bay Area


14:35 - 14:50


Future Direction of Food Import Control: Innovation and Technology

- Mr. TSE Lai Chi, Manager(Special Duties), Centre for Food Safety, The Government of the HKSAR


14:50 - 15:05


Food Safety Driven by Intelligence

- Mr. CHEN Zhong, Group Head of Quality Assurance, Maxim's Caterers Ltd.


15:05 - 15:35


Networking Break and Industry Solution Booth Showcase


15:35 - 16:20


GS1 Hong Kong Quality Food Traceability Scheme 2019 – Award Presentation Ceremony

- Moderator: Ms. Heidi HO, Principal Consultant, GS1 Hong Kong


16:20 - 16:35


Traceability, Trust & Consumer

- Mr. K.C. CHANG, Executive Vice President, Rich Harvest Agricultural Produce Ltd.


16:35 - 16:50


Food Blockchain: Hype Or True Path To Food Transparency

- Mr. William WATTS, Senior Director, Walmart Food Safety Collaboration Center


16:50 - 17:30


Pioneers Panel Discussion: Putting Transparency and Traceability in Practice

Host & Moderator:

Ms. Meico CHEONG, Assistant General Manager, Intelligence Business, Hong Kong Quality Assurance Agency

Panelists:

- Mr. Paul H. MEASOR, Commerical Director, Foodpanda
- Mr. Gary SIU, Operations Director & Specialised Nutrition Supply Chain Project Leader, FrieslandCampina (Hong Kong) Ltd.
- Mr. K C CHANG, Executive Vice President, Rich Harvest Agricultural Produce Ltd.
- Ms. Eris LAW, Vice Managing Director, Sun Fat Heung Food Products Ltd.


17:30 - 17:35


Recap & End of Forum