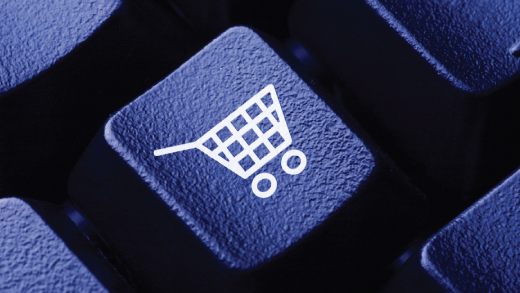 28 May 2021
[GO DIGITAL] Get ready for the consumption vouchers series - The Formula for e-commerce success
11:00 - 13:00
Online course
Cantonese
Summary
Hong Kong residents will each receive HK$5,000 Electronic Consumption Vouchers this summer, which should boost local consumption and our economic recovery. The voucher scheme is a welcome boon for local businesses.
For businesses with an established online store with a designated payment account, they can participate in the voucher scheme. How can businesses ensure that they are ready to accept consumers spending such E-Vouchers?
Online purchases are getting much easier and more popular for consumers than ever, and online marketing is increasingly the norm for businesses.
Are you planning to launch an online store? How should you adapt your marketing strategies? What is omni-channel strategy and how can it help your business? How can you use your online shop to attract people to spend their vouchers?
To help you make the most of this e-voucher opportunity and open up new sales channels, SME Committee, Retail & Tourism Committee and GS1 Hong Kong are co-organizing a webinar on 28 May. Industry professionals will explain how to set up and market an online store.
Overview
Time: 

Topic:

Speaker:

11:00

Omni-channel Promotion and Marketing Approach
- The digital coupon marketing strategy
- The power of mobile wallet marketing
- The new O2O channels

Dora Kit
Manager, Digital Services,
GS1 Hong Kong

11:20

Verify Authenticity with just ONE SCAN
- The relationship between barcode and e-commerce
- Scan and verify the authenticity

Chloe Lam
Manager, Business Development,
GS1 Hong Kong

11:40 

How omni-channel strategies drive digital transformation
- Crucial elements for digital transformation
- What is an omni-channel strategy?
- How can an omni-channel approach help drive growth during and after Covid-19?
- How to implement an omni-channel strategy?

Koey Lee
Senior Business Development Manager,
Posify

12:00

How to successfully attract the HK$5,000 consumer vouchers?
- Introduction of e-shop development with payment gateway
- E-shop promotion channel

Barry Yeung
Digital Media Manager,
Mediaon Ltd

12:20 

E-commerce strategy under pandemic
- How to operate e-commerce business efficiently with technologies

Keith Ma
Account Director,
Monster App Ltd (Mshop App)

12:40

Q & A

 

13:00

Programme ends