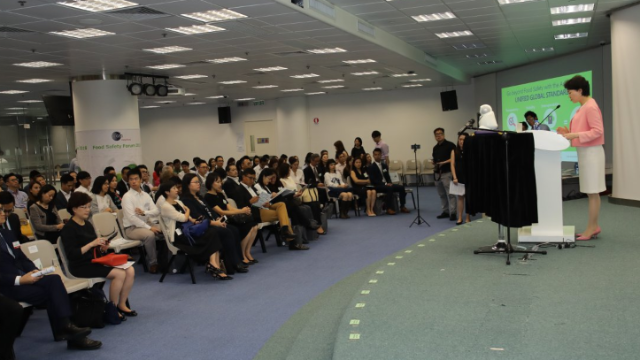 18 Aug 2016
HKIRC - 8th Digital Marketplace Seminar (DMP) themed Smart City Business – Shaping Our Future
09:00 - 18:00
Function Room, Core F, Level 3, Cyberport 3, 100 Cyberport Road
Limited seats
Mainly conducted in Cantonese, partially in English
Overview
Urbanisation is a population shift to urban areas. According to the United Nations, it is projected that 64% of the developing world and 86% of the developed world will be urbanized. While urban development brings immense business opportunities, highly urbanized cities like Hong Kong would result in adverse effects, such as high business and living costs, pollutions, urban heat islands as well as ageing population. Therefore, effectively adoption of advanced technology and innovation can improve our quality of living, further help Hong Kong transform to be a better and smarter city.
According to the recent findings from the IDC Government Insights, by 2025, the market for smart city related technology in Asia alone will reach US$1 trillion a year, and its impact is predicted to affect nearly every industry. The government has been spearheading the development of Hong Kong into a smart city.
What is the state of smart technology development in Hong Kong? How would business better prepared for the next move amid the big trend of smart city?
Powered by the Internet and innovation, cloud computing, social web, mobile and, big data, a wide application of new technologies such as sensors, Internet of Things (IoT), robotics are available, making our city more sustainable and competitive.
In view of the importance of smart city, HKIRC is organising the 8th Digital Marketplace Seminar (DMP). Themed "Smart City Business – Shaping Our Future", this year's DMP will discuss the emerging smart technology and its trends as well as unveiling some of the opportunities and challenges that Hong Kong's business faces today.
This annual one-day seminar will be a perfect platform for local business, start-ups, SMEs and industry pioneers to gather and exchange views on latest digital market trends.