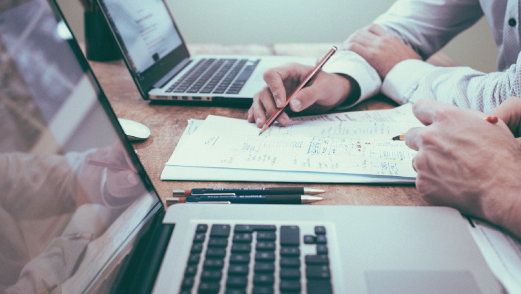 25 Aug 2021
【Go Digital Seminar】GS1 HK Digital Trade and e-Commerce Webinar
10:00 - 11:30
Physical location - GS1 HK Office, 22/F, OTB Building, 160 Gloucester Road, Wanchai, Hong Kong / Online – Zoom link will be sent out by email
Cantonese
Register Now!
Summary
SMEs are enhancing their digital capabilities to drive online sales growth, which often require capital investment. Traditional SME loan application requires burdensome and long processing time due to the tedious documents and manual works involved.
SMEs can now obtain financing faster and easier with digital trade finance. A company successfully received financing in just 2 months using their business transaction data.
Join our free webinar to learn how SMEs can benefit from digital trade finance and solve their cash flow problems! In addition, experts will share how retailers can develop an effective e-commerce strategy to increase sales, and enhance productivity with automation technologies!
Overview
---
• How SMEs can benefit from digital trade
Content:
- How ezTRADE helps solve liquidity problems
- How ezTRADE facilitates multiple transactions with different trading partners
Speaker:
Mr. Edward Choy
Head of Business Development, GS1 HK

Ms. Althey Mak
Manager, ezTRADE Services, GS1 HK
---
• How can SMEs make better use of their transactional data to get financing?
Content:
- Use of alternative data enhances SME's chance of assessing banking facilities and at lower cost
Speaker:
Mr. Andrew Sim
Executive Director & Head of Product and Segment Management, Business Banking Consumer, Private & Business Banking, Hong Kong Standard Chartered Bank (Hong Kong) Limited
---
• How e-commerce strategy accelerates SME growth

Content:
- 5 ways to drive business growth with eShop;
- Enhancing sales & marketing strategies with digital transformation
Speaker:
Ms. Dora KIT
Manager, Digital Services, GS1 HK
---
• How AI and RPA can enhance the work flow efficiency for supply chain process?
Content:
- Learn how automation can help to enhance manpower productivity and improve supply chain efficiency
- Using RPA to automate ezTRADE data integration with ERP and 3PL
Speaker: 
Mr Peter Chan
Technical Director of Rynenation HK
---

Google Maps:
Physical location - GS1 HK Office, 22/F, OTB Building, 160 Gloucester Road, Wanchai, Hong Kong / Online – Zoom link will be sent out by email
Add to calendar