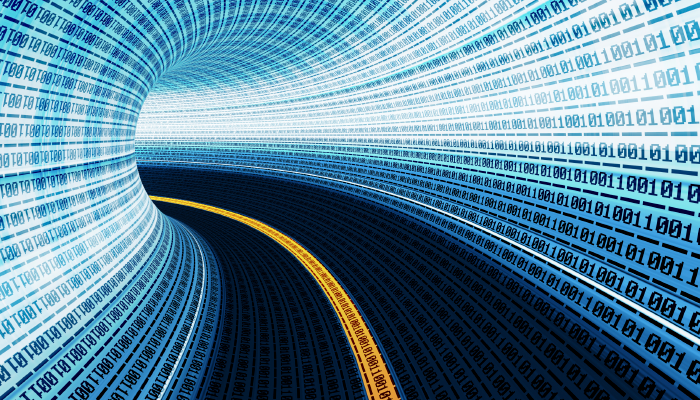 23rd Nov 2018 ( Friday )
GS1 Hong Kong Belt & Road Forum 2018 (Completed)
09:15 – 13:10
Ballroom A, Level B3, Holiday Inn Golden Mile, 50 Nathan Road, Tsim Sha Tsui, Kowloon
English ( Simultaneous translation provided )
Summary
The Belt and Road Initiative (BRI) is gaining momentum. The promise of vast infrastructure projects, investment and more "connectivity" are realizing.The local business may wonder, is the Belt & Road market ready for my business? What are the business opportunities that at the Belt and Road region relate to trade now?
Capitalising Opportunities in the Greater Bay Area and Belt & Road Countries 
A concurrent programme of the Hong Kong Maritime Week 2018, the second edition of GS1 Hong Kong's Belt & Road Forum finished on a high note, featuring a total of 7 inspiring presentations and a panel discussion, by experts from APEC and Greater Bay Area sharing their insights on cross-border trade facilitation.
In order to foster trade and logistics collaboration, GS1 Hong Kong and The Chamber of Hong Kong Logistics Industry signed MOUs with Guangdong Logistics Industry Association, Vietnam Logistics Business Association and Young Entrepreneurs Association of Cambodia respectively.
Besides Dr. Raymond So Wai-man, BBS, JP, Under Secretary for Transport and Housing and Mr. Du Zi Jun, Acting Director General, Economics Affairs Department of the LOCPG, the Forum also welcome the Consulates-General from Belgium, Canada, Finland, Italy, the Philippines, Indonesia, Vietnam, as well as speakers and guests from China, Vietnam and Cambodia.
Visit our Facebook for more photo highlight: https://bit.ly/2P2fdOI
Overview
"As an international logistics centre, Hong Kong has a long pedigree in every competitive advantage for meeting the increasing demand in logistics services brought by the booming trade volume along the Belt and Road and Bay Area regions."  
Dr. Raymond So Wai-man, BBS, JP, Under Secretary for Transport and Housing
"The key to propel the trade and logistics development in the regions is to ease the flow of people, goods, capital and information. I believe to facilitate the flow of goods and information, standardisation is the essential component to harmonise and facilitate collaboration across regions to create more efficient, safe and sustainable value chains."
Ms Anna Lin, JP, Chief Executive of GS1 Hong Kong
As the Belt and Road Initiative and Greater Bay Area are gaining momentum, Hong Kong has a key role to play in both initiatives given our strong global connectivity, well-established institutional strengths, and competitive edges in trade, finance, and innovation.
To capitalise on the opportunities, our Forum invited prominent speakers from the HKSAR Government, Chinese administrations and APEC representatives, as well as business leaders who are specialising in information connectivity, trade and logistics, to dwell on the initiatives and plans in promoting innovations in the Bay Area and Belt & Road countries.
The video highlights will be ready soon, stay tuned!

Supporting Organisations



Who is it for
200 delegates, experts from the Greater Bay Area and APEC countries
Traders/ Logistics Service Providers/ Stakeholders who seek for opportunities  

Hong Kong Maritime Week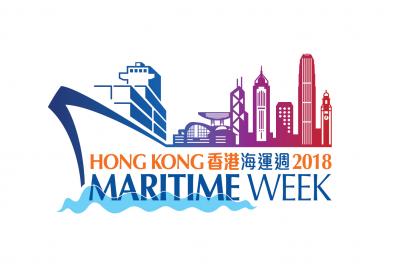 GS1 Hong Kong Belt and Road Forum 2018 is one of the concurrent programme of the high-profiled Hong Kong Maritime Week 2018 supported by the Hong Kong SAR Government. Hong Kong Maritime Week Website: https://www.hkmw.hk/en/
Agenda
Time

Topic

 08:45
am

Registration and Coffee / Tea

 09:15 
am

Welcome Speech
Ms. Anna Lin, JP, Chief Executive, GS1 Hong Kong

 09:20 
am

Opening Address by Guest of Honour
Dr Raymond SO Wai-man, BBS JP, Under Secretary for Transport and Housing, The Government of HKSAR

 09:30
am

Mutually Complementary Bay Area and Belt & Road Initiatives Fostering Logistics and Trade Facilitation
Mr. Liu Yajun, Deputy Director-General, Economic Affairs Department and Head of the Commercial Office, Liaison Office of The Central People's Government in The HKSAR

 09:45
am

MOU Signing Ceremony

GS1 Hong Kong, The Chamber of Hong Kong Logistics Industry and Guangdong Logistics Industry Association
GS1 Hong Kong, The Chamber of Hong Kong Logistics Industry and Vietnam Logistics Business Association
GS1 Hong Kong, The Chamber of Hong Kong Logistics Industry and Young Entrepreneurs Association of Cambodia

 09:55
am

Guangdong-Hong Kong Cooperation to Drive Informatisation
Mr. Victor Lam, JP, Government Chief Information Officer, OGCIO
Mr. Yang Peng Fei, Deputy Director, Department of Industry and Information Technology of Guangdong Province

10:25
am

Break

 10:50

am

Achieving Logistics and Trade Synergy in Bay Area Cities
Moderator:
Ir. Dr. David Ho, JP, Group Chairman, Transport and Logistics Services Council (Group21) of the Federation of Hong Kong Industries

Panelist:
Mrs. Jenny Lam, CEO, Cathay Pacific Catering Services Hong Kong Limited
Mr. Ma Ren-hong, Executive Chairman, Guangdong Logistics Industry Association
Mr. Edmon Fung, CEO, International Supply Chain Alliance Co. Ltd
Mr. Ken Chung, Chairman, The Chamber of Hong Kong Logistics Industry
Ms. Anna Lin, JP, Chief Executive, GS1 Hong Kong

 11:40
am

Model ePort for Supply Chain Connectivity & Trade Facilitation in APEC
Mr. Huang Feng, Director General, Asia-Pacific Model E-port Network Operational Center

 12:00
pm

Hong Kong as Platform for 'Going Out' - GD-HK-Macao-Southern Asia International Logistic Corridor
Mr. Ma Ren-hong, Executive Chairman, Guangdong Logistics Industry Association

 12:20
pm
 

ASEAN – Important Belt & Road Market of Hong Kong
Mr. Ken Chung, Chairman, The Chamber of Hong Kong Logistics Industry

 12:40
pm

Global Data Standards Achieving Triple Win: Government – Business – Consumers in APEC
Mr. Patrik Jonasson, Director Public Policy, Asia Pacific, GS1
Google Maps:
Ballroom A, Level B3, Holiday Inn Golden Mile, 50 Nathan Road, Tsim Sha Tsui, Kowloon
Add to calendar