Recognition of 84 local companies in GS1 Hong Kong's 'Consumer Caring Scheme 2016'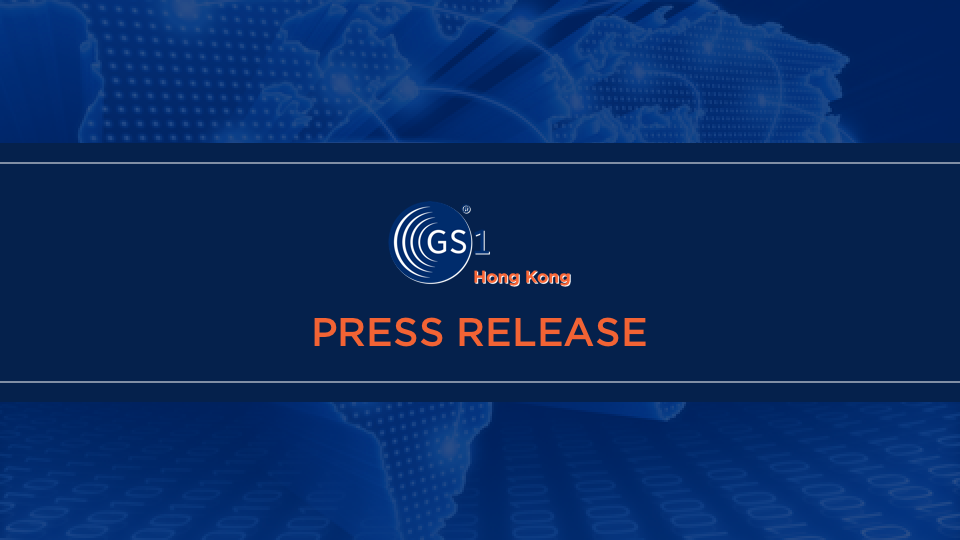 Hong Kong – 1 December 2016 – The Consumer Caring Scheme organised by GS1 Hong Kong has entered its 6th year of inception. This year, 84 local companies will be named "Consumer Caring Companies" for their commitment to excellence in technology and service to consumers. The "Consumer Caring 5 years" award will be presented to nine companies that have received the recognition for the 5th consecutive year. In addition, 20 companies that have received the recognition for more than 5 consecutive years would receive the "Consumer Caring 5 years +" award. The award presentation ceremony of 'Consumer Caring Companies 2016' will be held during the GS1 Hong Kong Annual Members Dinner on 12th January 2017.
The Consumer Caring Scheme aims to recognise companies that use international standards, information technology, and the optimisation of supply chain management to improve business processes to enhance consumer satisfaction. Judging is based on seven core consumer caring values, including consumer care, sincerity, commitment, product quality and safety assurance, service quality understanding consumer behaviours and caring for employees. Company visits and a consumer survey were also conducted. Additionally, all applicants' consumer care measures and performances were assessed according to a scorecard based on the Efficient Consumer Response (ECR).
Ms. Anna Lin, JP, Chief Executive of GS1 Hong Kong says, "By professionally evaluating the performance of the participating companies, we award companies the title of 'Consumer Caring Companies'. We recognise companies who uphold the motto of 'consumers first' and encourage them to enhance their operations through global standards and innovation. With the continuous support of various industries, the Scheme has come to its 6th year of inception and the number of participating companies continue to grow each year. The recognised companies are all role models of the industries in driving product and service quality enhancement, bringing benefits to both brands and consumers. "
For more details, please visit the website: www.consumercaring.com.
List of recognised companies of Consumer Caring Scheme 2016:
(The list is in alphabetical order by brand or company name)
| | |
| --- | --- |
| 3M Hong Kong Ltd | Littlebarefeet |
| ADT Hong Kong Ltd | Luk Fook Holdings (International) Ltd |
| Amber Beauty | Mainland Headwear Holdings Ltd |
| AQ Bio Technology Group Ltd | Mead Johnson Nutrition (HK) Ltd |
| Asia Merchandising (HK) Ltd | Memorigin Watch Co Ltd |
| Autotoll Ltd | Mobile Medical and Health Check Centre Ltd |
| B.S.C. Colourliving Ltd | Morita Biotech (HK) Co Ltd |
| Body-SOS | Nestle Hong Kong Ltd |
| Bonjour Holdings Ltd | Nu Life International (Asia) Ltd |
| Casablanca Hong Kong Ltd | NU SKIN |
| CATALO Natural Health Foods Ltd | Okia Optical Co Ltd |
| Chan Yin Kee Co Ltd | Okian Optical Co Ltd |
| Cheong Hing Store Ltd | Original Taste Workshop Ltd |
| Cherry | RENEW |
| China Resources Vanguard (HK) Co Ltd | Royal Medic (Holdings) Ltd |
| Chow Tai Fook Jewellery Group Ltd | SINOMAX |
| Chuan Chiong Co Ltd | Smartech |
| Colgate-Palmolive (H.K.) Ltd | SmarTone |
| CR Care Co Ltd | Store Friendly Self Storage Group ltd |
| Credit Gain Finance Co Ltd | Super Star Food Manufactory |
| Danny Catering Service Ltd | Swipe (HK) Ltd |
| eprint Group Ltd | Swire Coca-Cola HK |
| Eu Yan Sang (Hong Kong) Ltd | TamJai SamGor Mixian |
| Faces-Fashion Ltd | Taste of Asia Group Ltd |
| First Edible Nest | The International Medical Co Ltd |
| Forewide Co (Retail) Ltd | The Sincere Co Ltd |
| FrieslandCampina (Hong Kong) Ltd - Friso | Tick Shing Hong Industrial Co Ltd |
| FrieslandCampina (Hong Kong) Ltd - Optimel | Tiger Standard (HK) Ginsengs Co Ltd |
| Giormani | ToolBox – a Gilman Group Company |
| Hair Again 2000 | True Chinese Medicine Ltd |
| Harmonic Health Pharmaceutical Co Ltd | Tung Chun Soy Sauce and Canned Food Co Ltd |
| Health Aims Organic Functional Food Specialty Shop | UA Cinema Circuit Ltd |
| Hiu Fung Organic Farm Ltd | Vitasoy International Holdings Ltd |
| Hong Kong Polyclean Group Ltd | Wai Yuen Tong Medicine Co Ltd |
| Hongkong Post | Wallace International Marketing Ltd |
| Hung Fook Tong Holdings Ltd | Watson's Water |
| Imperial Parking (Hong Kong) Ltd | wishh! |
| Jointflex International Co Ltd | Wyeth (Hong Kong) Holding Co Ltd |
| Kar Kar Redemption Center | YesNutri |
| Kin Wing Cheng Finance Ltd | Yi Bun |
| King Power International Trading Ltd | You Beauty |
| Linson Trading Ltd | Yummy House International Ltd |
Media Enquiry
Ms. Corinna Fung
Tel: (852) 2863 9787
Email: corinnafung@gs1hk.org
Ms. Joanna Siu
Tel: (852) 2863 9723
Email: joannasiu@gs1hk.org
About GS1 Hong Kong
Founded by the Hong Kong General Chamber of Commerce in 1989, GS1 Hong Kong is the local chapter of GS1®, a not-for-profit, global supply chain standards organisation headquartered in Brussels, Belgium, with over 110 national chapters in 150 countries. GS1 Hong Kong's mission is to enable Hong Kong enterprises to have more efficient, visible and safer supply chains through the provision of global standards and a full spectrum of standards-based solutions and services, thus making possible business optimisation and value creation. GS1 Hong Kong currently has more than 6,500 corporate members covering close to 20 industries including retail consumer goods, food, wine, healthcare, apparel, consumer electronics, logistics, information and technology.
For more information about GS1 Hong Kong, please visit www.gs1hk.org