GS1 Hong Kong's 2017 Food Scheme Empowers Local Food Brands to Gain Consumer Trust and Ensure Food Safety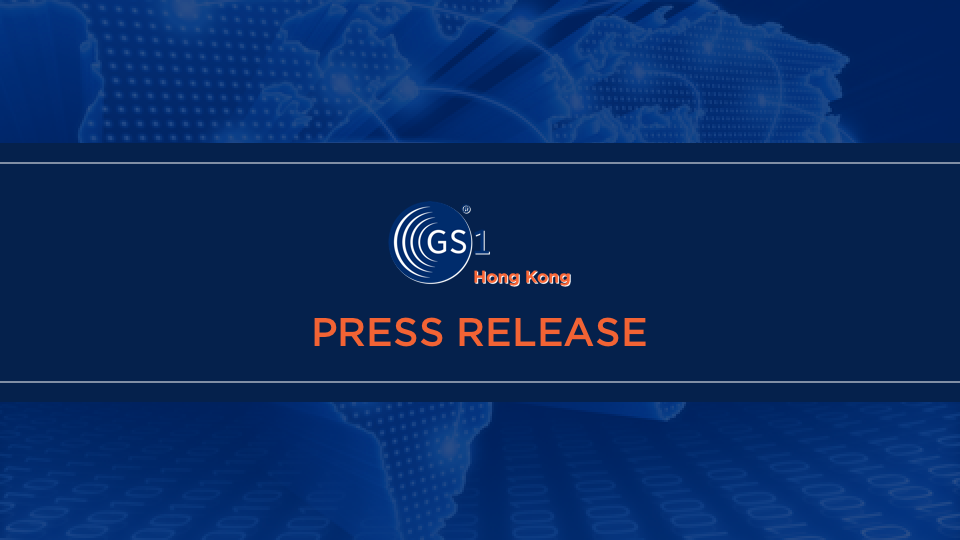 HONG KONG (February 9, 2017) – In Hong Kong, over 90% of the total food supply is imported food and the Mainland is one of the major food sources.  Therefore, food quality and safety is always a public concern.  As such, GS1 Hong Kong today introduced the new version of Quality Food Traceability Scheme designed to help local food and food services companies to enhance their track and trace capabilities along the supply chain, and effectively adopt international standards for their food management systems.  By enrolling in the Scheme, Hong Kong food brands are audited and recognised for their high level of food traceability that results in serving better and safer food.  The ultimate goal of the Scheme is to help local food companies to enhance brand reputation and trust by customers.
Initiated in 2015, the Quality Food Traceability Scheme 2017 is an "enhanced" version which involves two professional audit partners, British Standards Institution (BSI) and Hong Kong Quality Assurance Agency (HKQAA).  The 2017 Food Scheme capitalises the tripartite expertise of GS1's strength in global traceability standards and expertise, BSI's best practice in business standard, and HKQAA's deep industrial knowledge and experience.  Thus, the Scheme will benefit local food companies to achieve food traceability compliance and best practices on a global scale.
Ms. Anna Lin, Chief Executive of GS1 Hong Kong, said, "Today, the rapid expansion of international trading and modern food supply chain provides more diversified, lower-cost and convenient food; however, there are associated quality issues and safety risks. Traceability has become the most important topic under food safety management. GS1's Global Traceability Standard (GTS) enhances the ability to track and trace the movement of products along the supply chain.  It was jointly developed by hundreds of industry practitioners with over 20 countries, including FDA, WHO, GFSI, ISO to name a few. GTS can help local food companies to enhance their food traceability system and align with international standards."
The integral part of the Scheme is GS1 Global Traceability Standard (GTS), providing companies an effective traceability process against its supply chain flows that complies with the multiple international regulatory and business requirements across different markets.  It also provides food companies with immediate access to accurate product information, facilitating quality assurance and inventory control. On consumer front, they also track and trace food ingredients to ensure their health and well-being.
Under the Scheme, the local food companies are mainly evaluated in accordance with GTS, with cross reference to the food safety schemes recognised by the Global Food Safety Initiative (GFSI).  The 12 audit criteria are under four key focus perspectives on scope, procedures, resource management and supervisory control.
What's new in the 2017 Food Scheme is the collaboration with two professional audit partners to further enhance credibility of programme and international recognition.  Mr. Coleman Tse, Sales and Marketing Director of BSI said, "As the world's first national standard body since 1901,  BSI is committed to helping companies to understand what is best practice and how to achieve it with more than a hundred of years.  There is no other dedicated traceability standard in the market and we are happy to work with GS1 Hong Kong to participate as an audit partner of the Scheme, we will help Hong Kong food companies to make excellence in food traceability a habit."
Mr. Jacky Yeung, Senior Manager of HKQAA said, "We are pleased to work with GS1 Hong Kong to promote food traceability and be the audit partner of the Scheme. With our experience in providing certification and assessment services in the areas of food safety and hygiene management, we are dedicated to helping Hong Kong food companies to deploy globally recognized traceability system. I am sure that the 2017 Food Scheme will receive encouraging response from local food and food service companies."
Introduced today, the Quality Food Traceability Scheme 2017 is open to all food brands and food-related companies in Hong Kong and Macau.  The participating companies will be audited by a professional team and given a score.  GS1 HK will also provide full report and consultancy on the deployment of better food traceability management and maintaining the most updated food management system. Based on the score, the outstanding food companies will be awarded Diamond, Gold or Silver trophy as recognition in excellence in food traceability management to enhance brand reputation.
The 2017 Food Scheme has received welcoming response from previous Scheme winning companies including Café Deco Group, Rich Harvest Agricultural Produce Ltd., Sun Fat Heung Food Products Ltd., and Aquaculture Technologies Asia Ltd., who are Hong Kong food brands from different fields: agriculture, aquaculture, food manufacturing and restaurant, demonstrating the Scheme can effectively empower Hong Kong food brands.
For more details, please visit:
https://www.gs1hk.org/our-services/quality-food-traceability-scheme
# # #
About GS1 Hong Kong
Founded by the Hong Kong General Chamber of Commerce in 1989, GS1 Hong Kong is the local chapter of GS1®, a not-for-profit, standards organisation that develops and drives adoption of easy-to-implement global standards for business to uniquely identify, accurately capture and automatically share vital information about products, locations and assets. Headquartered in Brussels, Belgium, GS1 has over 110 national chapters in 150 countries.
GS1 Hong Kong's mission is to enable Hong Kong enterprises to improve the efficiency, safety, and visibility of supply chains across multiple sectors and facilitates commerce connectivity through the provision of global standards and a full spectrum of standards-based solutions and services. GS1 Hong Kong engages with communities of trading partners, industry organisations, government, and technology providers to understand and respond to their business needs through the adoption and implementation of global standards.
Currently, GS1 Hong Kong has over 7,000 corporate members covering close to 20 industries including retail consumer goods, food and food services, healthcare, apparel, logistics as well as information and technology. GS1 Hong Kong continually enhances and rolls out new services and solutions to help our corporate members to embrace new realities, new challenges, and new opportunities. For more information about GS1 Hong Kong, please visit www.gs1hk.org
Ms. Anna Lin, Chief Executive of GS1 Hong Kong, introduces the Quality Food Traceability Scheme 2017
Ms. Anna Lin (middle), Chief Executive of GS1 Hong Kong, officiates the launch of the Quality Food Traceability Scheme 2017 with the audit partners and the previous winners who also joined the 2017 Food Scheme
GS1 Hong Kong demonstrates how the local food companies can be benefited by the traceability system powered by GS1's Global Traceability Standard. With the adoption of QR code at product item level, consumers are able to retrieve quality traceability product information along the supply chain through mobile scanning.
For media enquiries, please contact: