GS1 Hong Kong's Internet of Things Award Winners Bring Ubiquity Into Reality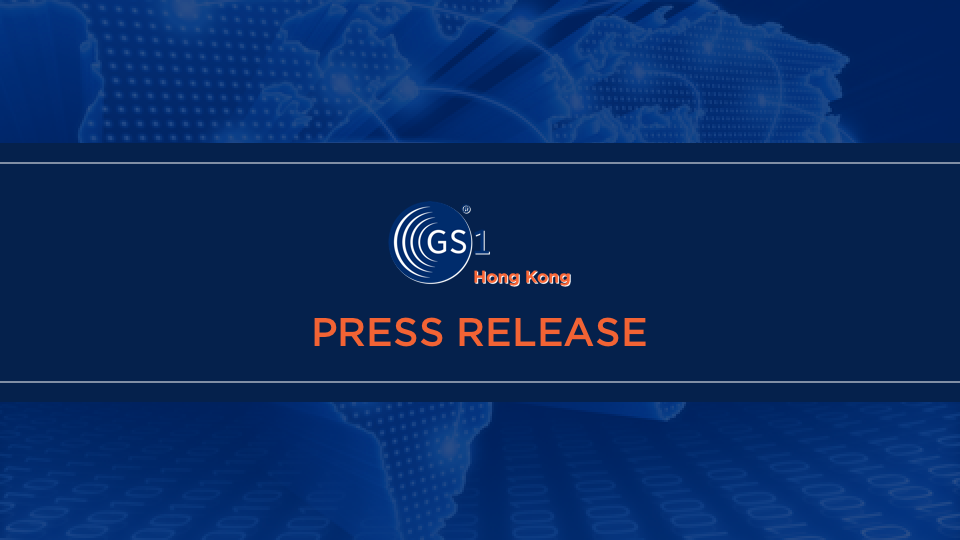 Corporate and student winners showcase IoT innovation and excellence, and promote the adoption of a key global trend in Hong Kong
Hong Kong – September 19, 2014 – GS1 Hong Kong"s Hong Kong Internet of Things (IoT) Awards shines on the top performers in terms of adoption and creativity of this major global trend. Taking place for the first time in 2014, the new awards programme aims to showcase innovation in the field, recognise pioneering enterprises and outstanding tertiary students, and support the Hong Kong SAR Government"s long-term Digital 21 Strategy and blueprint for the territory's ICT development.
A recent IDC report predicted that he worldwide market for IoT solutions would grow from US$1.9 trillion in 2013 to US$7.1 trillion in 2020. Formerly known as the Hong Kong RFID Awards, the Hong Kong IoT Awards is well positioned to drive local application of IoT to address business issues and challenges in daily life. It can also serve as a platform to stimulate innovative implementations and champion the development of new IoT solutions in the territory.
"With the tremendous applications and opportunities offered by the Internet of Things, local companies should be well prepared to cope with this mega trend", saidMs Anna Lin, JP, Chief Executive of GS1 Hong Kong. "The award winners can certainly provide role models and showcase how businesses can benefit from "everything connected" by bringing more visibility to the supply chain."
The Hong Kong Internet of Things Awards features six main categories:
·          IoT Implementation Excellence
·          IoT Application Innovation
·          Winning IoT Technology
·          RFID Implementation Excellence
·          RFID Application Innovation
·          Winning RFID Technology
The Real-World IoT Platform for the Electricity Supply Market – myEnergy Programme of CLP Power Hong Kong Limited – won the Gold Award in both the IoT Implementation Excellence and the IoT Application Innovation categories. There were two Gold Award winners in the Winning IoT Technology category. They were Equipment Height Real-time Monitoring System (EHRMS) for the Hong Kong-Zhuhai Macao Bridge Project by DigiMobi Technology Limited and Rodsum Wireless Limited, as well as the Mobile Heart Health Monitoring System by the Hong Kong Applied Science and Technology Research Institute Company Limited (ASTRI).
On the RFID side, Chow Tai Fook Jewellery Co. Ltd. took the Gold Award for both RFID Implementation Excellence and RFID Application Innovation, with its ICS RFID-technology Deployment programme. The Gold Award for Winning RFID Technology went to U.R.RFID Limited for its Heat Transfer RFID Label.
"As the President of Hong Kong Internet of Things Industry Advisory Council, and on behalf of the Panel of Judges, it is my great pleasure to extend my sincere congratulations to all the winners of the Hong Kong Internet of Things (IoT) Awards 2014," said Robert Burton, Chairman of the Hong Kong IoT Awards 2014 Judging Panel.
"Throughout my discussions with the award participants, I have found innovative and applicable solutions that can meet market needs. The passion of the participants and their creative ideas resulted not only in winning an award, but also further enhancing our living styles in many different ways," he said.
"We will encourage more participation in the IoT Award, which not only promotes successful IoT applications for meeting business needs, but also tells the world that Hong Kong has great capabilities and talent. That talent will continue to contribute and develop our community, our environment and our future. I look forward to meeting more participants in the next year"s IoT Awards," he added.
To encourage more original IoT application development by talented local students, the Hong Kong U-21 Internet of Things (IoT) Awards programme was opened up to Hong Kong tertiary students in the form of two main categories:
·         IoT Revolution Concept
·         IoT Revolution Application
Students from the Department of Electronic & Computer Engineering of the Hong Kong University of Science and Technology won the Gold Award for IoT Revolution Concept, while students from the Hong Kong Polytechnic University took the IoT Revolution Application Gold Award.
"I am very honoured to be the Chairman of the Hong Kong U-21 IoT Awards 2014 panel judges and deeply impressed with the creativity and enthusiasm of the projects presented by the college students," said Lecturer Paul W.K. Wu, Chairman of the Hong Kong U-21 IoT Awards 2014 Judging Panel.
"Compared to the RFID Awards in the past, this year"s award embraces a wider range of conceptual developments and applications on the use of Internet of Things (IoT) which relates directly to our daily lives and business operations. I have to give hearty congratulation to all of the award winners for their brilliant presentations and a big thank you to all the panel judges for giving the students invaluable and expert advice on the projects presented," he said.
"I would also like to compliment GS1 Hong Kong on organising such a meaningful event and supporting Hong Kong its goal of becoming a smart city through the application of IoT," he added.
All the winners will be honoured at GS1 Hong Kong"s 25th anniversary Gala Dinner held at the Hong Kong Convention and Exhibition Centre on 17 December 2014.
For more information, please visit here.
About GS1 Hong Kong
Founded by the Hong Kong General Chamber of Commerce in 1989, GS1 Hong Kong is the local chapter of GS1®, a not-for-profit, global supply chain standards organisation headquartered in Brussels, Belgium, with over 110 national chapters in 150 countries.
GS1 Hong Kong"s mission is to enable Hong Kong enterprises to have more efficient, visible and safer supply chains through the provision of global standards and a full spectrum of standards-based solutions and services, thus making possible business optimisation and value creation. It engages with communities of trading partners, industry organisations, governments, and technology providers to understand and respond to their business needs through the adoption and implementation of global standards.
GS1 Hong Kong currently has more than 6,500 corporate members covering close to 20 industries including retail consumer goods, food, wine, healthcare, apparel, consumer electronics, logistics, information and technology.
For more information about GS1 Hong Kong, please visit www.gs1.org .
Issued on behalf of GS1 Hong Kong by LEWIS PR
For further information, please contact:
Esther Li (GS1 Hong Kong): Tel: (852) 2863 9763
Email: estherli@gs1hk.org
Brian Paterson (Lewis PR): Tel: (852) 2122 9762
Email: brian.paterson@lewispr.com