A critical moment for Hong Kong to boost cross-border supply chain visibility to remain an Asian logistics hub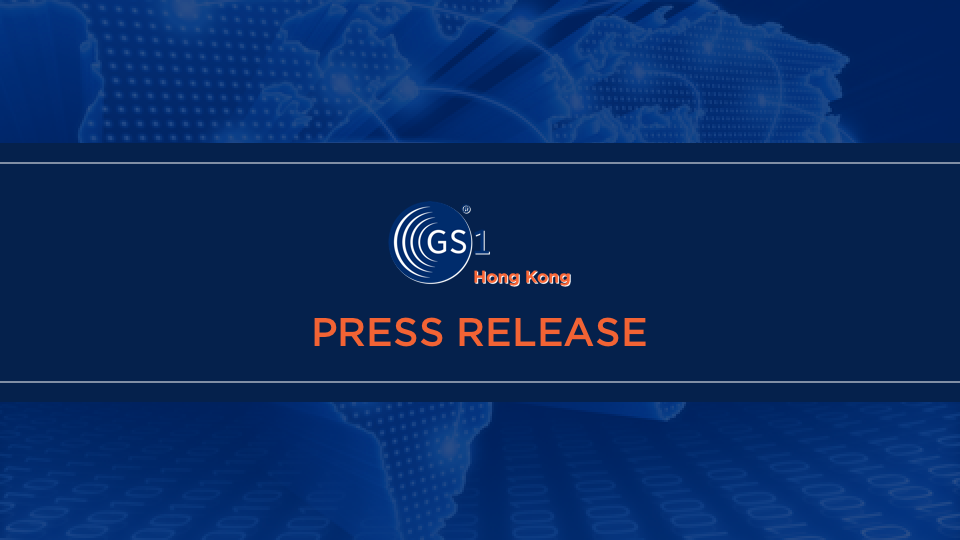 An intra-Asia cross-border supply chain visibility study between Hong Kong, Mainland China and Taiwan reveals a realm of opportunities
Hong Kong – 24 November 2014 – At the Supply Chain E-Logistics Forum held on 19 November 2014, it was revealed that the key to Hong Kong retaining its position as an Asian logistics hub lies in improving cross-border Supply Chain Visibility (SCV). This was one of the findings from the "Feasibility Study on Cross Border Supply Chain Visibility Across Guangdong, Hong Kong and Asia" conducted by GS1 Hong Kong, in collaboration with the Asian Institute of Supply Chains & Logistics of the Chinese University of Hong Kong and sponsored by The Hong Kong Logistics Development Council (LOGSCOUNCIL).
The forum received overwhelming support from industry stakeholders, including government representatives, logistics service providers and e-logistics industry players. Hundreds of attendees gathered at the forum to share their insights and discuss how trade harmonization and connectivity could be achieved.
Hong Kong has long been an entrepot and a regional logistics hub with geographical advantage and close ties to Mainland China. Trading and logistics account for over 25% of the city's GDP. With Mainland China being Hong Kong's largest trading partner, most cargo passes through Hong Kong as transshipments.
The trading landscape has evolved significantly as mainland China has entered into free trade agreements (FTA) with Association of Southeast Asian Nations (ASEAN) countries. Free trade induced the need for transparent information and connectivity across borders. To retain its competitiveness amidst the dynamic business landscape, Hong Kong's top priority is to secure SCV or risk losing out.
APEC has long advocated the improvement of supply chain performance and pledged to eliminate the eight choke points of transparency, infrastructure, logistics, clearance, documentation, multi-modal connectivity, transit, standards and regulations under the Supply Chain Connectivity Framework and reduce transactions cost by 10% across the APEC region by 2015.
"In today's globalized business world, the supply chain is often a complex web of processes taking place in different economies. Good supply chain management can be translated into cost reduction, increases in efficiency and reliability, and ultimately, increased profitability. To achieve the APEC target of a 10% improvement, we have been working constructively with other (APEC) member economies by sharing relevant knowledge, expertise and experience, particularly on capacity building projects," said Mr. Joseph Lai, Permanent Secretary for Transport and Housing (Transport) of the Government of the Hong Kong SAR at the forum.
"Following the 22nd APEC Economic Leaders' Declaration, the agenda to further strengthen the connectivity between our markets and develop supportive infrastructure to form a 'single window' – through which we can improve supply chain visibility – will be crucial for Hong Kong to move in lock-step with the rapidly evolving e-commerce landscape and remain competitive," said Mr. Chee-chen Tung, SBS, JP, Chairman of Sub-committee on Infrastructural Support,LOGSCOUNCIL and Chairman, President & CEO, Orient Overseas (International) Ltd during his welcome address.
The two main values of supply chain visibility are the abilities to: 1/ provide advance cargo information, and 2/ monitor cargo movement status and security.
Recommendations to realize cross-border SCV:
Diagnose the readiness and implementation capacity of cross-border SCV.
Encourage wider participation in cross-border SCV at a regional level, especially through government-to-government liaison with Mainland  China, to facilitate the certification of origin/transhipment of FTA goods, as well as to leverage APEC/APEC Business Advisory Council's platform for public-private engagement and cooperation.
Establish a framework for information connectivity by using data standards and data visibility platforms to provide interconnectivity to public-private stakeholders along the entire supply chain.
"At the recent 2014 APEC Leaders Declaration, it was concluded that the adoption of Global Data Standards (GDS) is essential as standardized codes are the key enablers to facilitate cross-border interoperability. The release of this study came at the best moment as it echoed APEC's initiative to improve cross-border supply chain connectivity while providing valuable insights for industry players to adapt to the dynamic business landscape and address the challenges highlighted in the study," said Ms. Anna Lin, JP, and Chief Executive of GS1 Hong Kong.
Full report of the Feasibility Study can be downloaded at http://www.gs1hk.org/en/industry_engagement/logistics/industry_initatives.html . 
About GS1 Hong Kong
Founded by the Hong Kong General Chamber of Commerce in 1989, GS1 Hong Kong is the local chapter of GS1®, a not-for-profit, global supply chain standards organisation headquartered in Brussels, Belgium, with over 110 national chapters in 150 countries. GS1 Hong Kong's mission is to enable Hong Kong enterprises to have more efficient, visible and safer supply chains through the provision of global standards and a full spectrum of standards-based solutions and services, thus making possible business optimisation and value creation. GS1 Hong Kong currently has more than 6,500 corporate members covering close to 20 industries including retail consumer goods, food, wine, healthcare, apparel, consumer electronics, logistics, information and technology. 

For more information about GS1 Hong Kong, please visit www.gs1hk.org.
Issued on behalf of GS1 Hong Kong by LEWIS PR
For further information, please contact:
Esther Li (GS1 Hong Kong): Tel: (852) 2863 9763
Email: estherli@gs1hk.org
Brian Paterson (LEWIS PR): Tel: (852) 2122 9762
Email: brian.paterson@lewispr.com