GS1 Hong Kong launches the new Hong Kong Internet of Things (IoT) Week, empowering robust IoT development in Hong Kong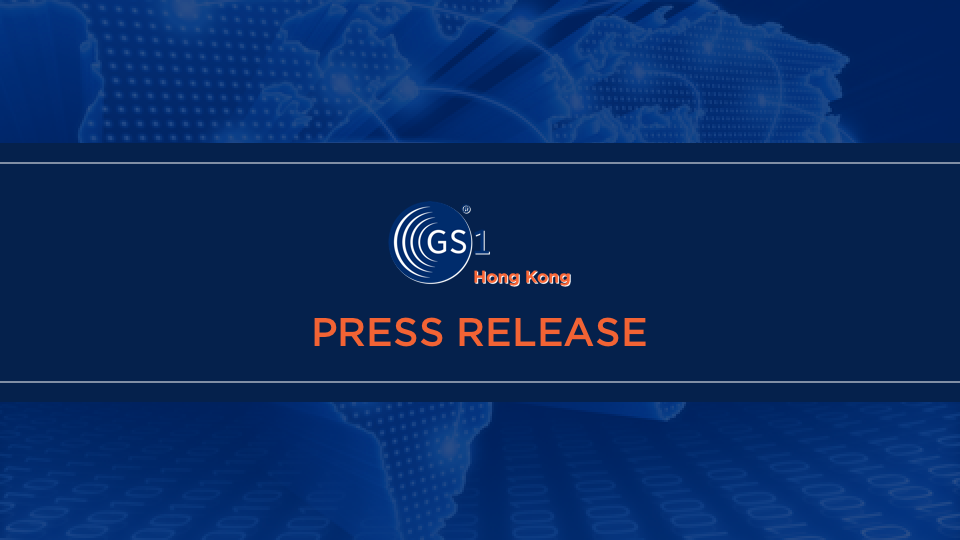 Event aims at unlocking potential for SMEs and making the Internet of Things work for Hong Kong businesses
Hong Kong –16 July 2013: GS1 Hong Kong has opened the new Hong Kong Internet of Things (IoT) Week, aimed at empowering the development of this key technology trend. The objectives of the three-day event are to provide industry practitioners and technology partners with a forum to exchange views and discuss ideas on innovative developments and applications of IoT technologies, and let SMEs understand how to unleash the full potential of the Internet of Things (IoT).
The Hong Kong IoT Week was officially opened by the Deputy Commissioner for the Hong Kong SAR Government's Innovation & Technology Commission, Mr. Johann C.Y. Wong. Other officiating VIP guests included the Chief Executive of GS1 Hong Kong, Ms. Anna Lin, JP., Mr. Anthony Tan, the Chief Executive Officer of the Hong Kong Science & Technology Parks Corporation and representatives of the newly established Hong Kong Internet of Things Industry Advisory Council founded under the aegis of GS1 Hong Kong.
According to Ms. Anna Lin, Chief Executive of GS1 Hong Kong, recent research has stated that by 2020, over 50 billion individual items will be connected via the Internet, effectively rendering the world borderless.
"Imagine a world where everything is uniquely identified and connected to the Internet and that one can actually access the thing's data. The inter-connections between data, things and human beings makes it easier for close and accurate monitoring of production and managing operations."
"We can imagine what this will do to the business landscape, and how it will shape the way businesses operate in the years to come. These are precisely the questions that the Hong Kong IoT Week are designed to answer," she said.
Ms Lin emphasized that Hong Kong possesses distinctive advantages in the development of IoT and that deployment of the technology should not be difficult for many enterprises. "According to the latest statistics, mobile penetration in Hong Kong has already reached 228%, which is amongst the highest in the world. People have more than two mobile phones, most of them are smartphones. The peak Internet connection speed is the world's fastest. Hong Kong has already established a robust cloud computing infrastructure. These are all solid foundations for developing Internet of Things (IoT)," said Ms Lin.
With advances in technology and the ever-increasing popularity of mobile devices, the IoT concept is starting to benefit businesses as well as making an impact on people's daily lives. As Lin points out, some foresighted local companies have already embraced IoT. Examples include a retail company leveraged RFID jewellery tags and trays to ensure security. A wine cellar in Hong Kong which has also implemented RFID technology for better inventory and shipment visibility. Not to mention Consumer Connect, powered by GS1 Hong Kong, which allows consumer access to a brand owner-authorised and trusted source for product authentication through one scan of the barcode on the product.
"The Hong Kong IoT Week will identify the business benefits and advantages of 'everything connected' for specific industries to further strengthen the capabilities and competitiveness of Hong Kong enterprises in the IoT era," said Ms Lin.
The event is taking place at the Hong Kong Science and Technology Park and the recently opened Hong Kong Internet of Things Centre of Excellence. It features three full days of IoT specific seminars designed to unleash its potential in the apparel & fashion, logistics, retail, healthcare and the ICT industries.
The key spotlight of the event includes three thematic seminars, entitled the "Internet of Things ICT Exchange: Hong Kong & PRD China", "IoT – Making A Smarter Hong Kong", and "Rocking Your Business and Achieving Goals with IoT". They provide insight into the latest IoT developments in Hong Kong and the Pearl River Delta, and how to embrace the tremendous opportunities there.
Participants will be offered the opportunity to visit the new Hong Kong Internet of Things Centre of Excellence located in the Science & Technology Park. They will be able to touch and feel as well see how IoT can enable "Smarter Business.Better Life."
The Hong Kong Internet of Things Week is the latest in a string of successful activities that GS1 Hong Kong has created since the start of the year to promote the power of emerging technologies for business advantage and improving life in general. They include Hong Kong RFID Awards, which started in 2008 and will transform into the Hong Kong IoT Awards next year (2014).
"The Internet of Things is not an abstract or esoteric idea. Gartner has identified it as one of the Top 10 Strategic Technology Trends for enterprises in 2013," said Ms Lin.
"It is an area that companies need to understand so they can make deliberate decisions about how IoT fits in their future needs. The Hong Kong IoT Week is designed to showcase the potential of the technology and help businesses in the city to integrate it into their infrastructure," she said.
About GS1 Hong Kong
Founded by the Hong Kong General Chamber of Commerce in 1989, GS1 Hong Kong is the local chapter of GS1®, a not-for-profit, global supply chain standards organization headquartered in Brussels, Belgium, with over 110 national chapters in 150 countries.
GS1 Hong Kong is the authorized registration organization for GS1 BarCodes and Electronic Product Code System. It also offers platforms for trusted product information, BarcodePlus; e-ordering and replenishment, ezTRADE; a global traceability system, ezTRACK; GENUINE product authentication solution, cold chain solution, and a mobile application, Consumer Connect. The organization also offers training and consulting in supply chain management technologies and best practices, as well as membership and partnership programs to facilitate business matching and global trade collaboration. 
GS1 Hong Kong currently has more than 6,000 corporate members covering close to 20 industries, including retail consumer goods, food, wine, healthcare, apparel, consumer electronics, logistics, information and technology.
For more information about GS1 Hong Kong, please visit www.gs1hk.org.
Issued on behalf of GS1 Hong Kong by EBA Communications
For further information, please contact:
Brian Liu (GS1 Hong Kong): Tel: (852) 2863 9733
Email: brianliu@gs1hk.org
Brian Paterson (EBA): Tel: (852) 2537 8022
Email: brian.paterson@ebacomms.com