Hong Kong ICT Awards 2017 "Best Lifestyle Award", "Best Mobile Apps Award" & "Best Smart Hong Kong Award"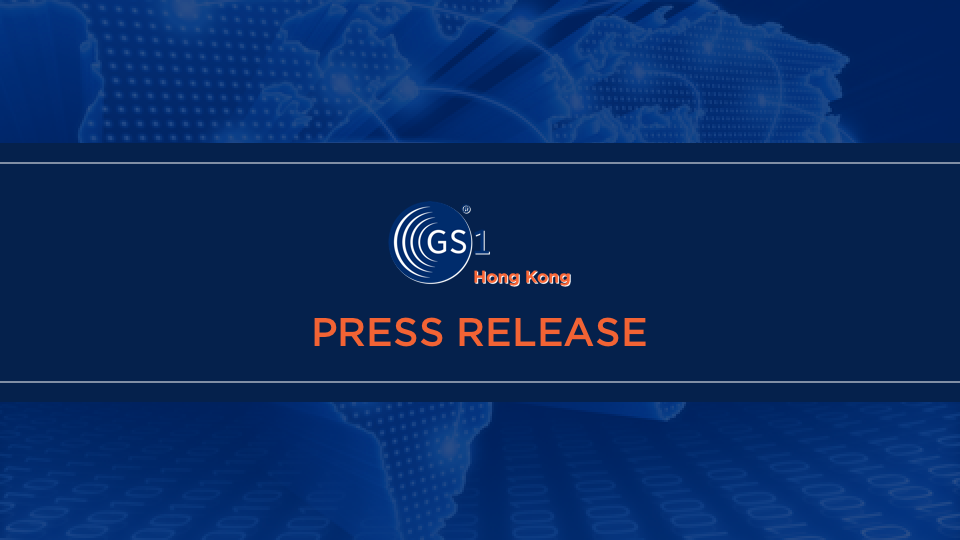 Hong Kong ICT Awards 2017
"Best Lifestyle Award", "Best Mobile Apps Award" & "Best Smart Hong Kong Award"
Promote Cross Industries Creativity
Achieve Collaboration among Industries
HONG KONG (March 30, 2017) Co-organised by Hong Kong Information Technology Federation, Hong Kong Wireless Technology Industry Association and GS1 Hong Kong, and instigated by Office of the Government Chief Information Officer, Hong Kong ICT Awards 2017 – Best Lifestyle Award, Best Mobile Apps Awards and Best Smart Hong Kong Award Presentation Ceremony was held today at Cyberport.
 First-ever category awards presentation ceremony organised jointly in a concerted effort to promote innovation and outstanding solutions 
In a bid to strengthen industry communication, the 3 leading industry and professional associations have joined hands to organise the 3-category award presentation ceremony. Not only will the award recognise and promote outstanding ICT invention and applications, it will also facilitate a platform for the exchange of professional knowledge and insights, further strengthening the connection among the industries.
Excellent ICT inventions can strengthen users' confidence on ICT application
To establish and promote communication and liaison between individuals and community, Best Lifestyle Award aims to encourage green living, improve medical related knowledge, and promote better platform for daily communications. Dr. William Lo, Chairman, Judging Panel of Best Lifestyle Award and Director, Television Broadcasts Limited stated, "We have received many excellent works this year. Judges believe creative technology and outstanding ICT development can definitely improve the quality of life in this vibrant city and educate the public about the importance of ICT application."
Best Mobile Apps focuses on consumer solutions, enterprise solutions, marketing campaigns and creative online-to-offline application.  It also encourages further development on mobile and wireless application that can enhance connectivity and communications in the business world.  "Winners from all streams are at their best this year by creating mobile solutions or applications for both consumers and business use in creative yet useful ways that enhance users' experience." Mr. Cheung To, Chairman, Judging Panel of Best Mobile Apps Award, Immediate Past Chairman and Honorary Chairman (Life), Hong Kong Wireless Technology Industry Association mentioned.
In an effort to create smarter business and better life by encouraging the development and adoption of advanced Internet of Things technologies, Big Data analytics and Open Data, the Best Smart Hong Kong Award seeks to stimulate local elites to strive for excellence, develop better applications, hence to fulfill both commercial and social needs. Ms. Anna Lin, JP, Chief Executive, GS1 Hong Kong stated, "The response to this award has been overwhelming with enthusiasm from industries continuing unabated. This year, a record number of entries has been received. The entries reflect closely the needs of our society, ranging from real-time control, to social aids, and cold chain platform. They all can contribute immensely towards enhancing the efficiency of users."
Each of the Best Lifestyle Award, Best Mobile Apps Award and Best Smart Hong Kong Award features Gold, Silver, Bronze and Special Mention/Certificate of Merit in 3 streams.
| | | |
| --- | --- | --- |
| Best Lifestyle Award | Best Mobile Apps Award | Best Smart Hong Kong Award |
| Green, Healthy & Creative Living | | Internet of Things Application |
| | | Open Data / Big Data Application |
| Social, Communications & Media | | Digital Inclusion Application |
(From left to right) 
Best Mobile Apps Grand Award winner, Playnote Ltd., Best Smart Hong Kong Grand Award winner, Megasoft Ltd., Mr. Kenny Yiu, Chairman of WTIA, Mr. Erwin Huang, President of HKITF, Mr. Robert Burton, President of HK IoT Industry Advisory Council, GS1 HK, Best Lifestyle Grand Award winner, FeedMe Ltd.
All Best Smart Hong Kong Award Winners
Grand Award Winners
The Grand Award and Green, Healthy & Creative Living gold award of Best Lifestyle Award was presented to FeedMe Ltd. for their "FeedMe Guru". This is a destination to discover unique dining experiences at superb restaurants in Hong Kong and beyond. With more than 600 restaurants in their data base and monthly customized menus, FeedMe Guru allows users to pick new menus on their application. This potential development can bring users seeking creativity a dining experience with a higher level. For further details, please refer to http://bestlifestyle.ictawards.hk.
>> View Best Lifestyle Award Winners List
The Grand Award and Consumer Solutions gold award of Best Mobile Apps Award went to Playnote Ltd. for their "Scalebook™". Scalebook™ is a mobile application that helps music students around the world practise Scales, with the help of an artificial intelligence (A.I.) teacher and examiner. Scalebook™ is with the only official ABRSM license for music education software globally to help students prepare the Scale practice. The A.I. teacher can instantly analyse students' performance after they played, pointing out areas for improvement such as intonation, pitch, rhythm and tone, just like a human teacher. Scalebook™ also provides unlimited mock exams, providing instant detailed feedback and marking. Scalebook™ uses big data method to analyse students' strengths and weaknesses, and displays this information in simple graphical form. All practice and mock exam records are stored on the cloud, allowing teachers to easily track their students' progress. For further details, please refer to http://ict2017.hkwtia.org.
>> View Best Mobile Apps Award Winners List
MyndVIZ - An IoT Cold Chain Visibility Platform and Solution won the Grand Award and Internet of Things Application gold award for its creator, Megasoft Ltd. A truly IoT cloud-based platform, "MyndVIZ" has been designed for temperature controlled products to enhance food and drug safety. The platform provides real-time monitoring and instant alerts to alarm any abnormal temperature changes. The historical temperature data at item level are retained under the MyndVIZ platform for up to 4 years for tracking and tracing to meet the food safety standard ISO22000 and all the pharmaceutical compliances. Its unique monthly rental model enables end-users to adopt the solution quickly and cost effectively with zero infrastructure cost. For further details, please refer to www.gs1hk.org/smarthkaward.
>> View Best Smart Hong Kong Award Winners List
About the Hong Kong Information Technology Federation
The Hong Kong Information Technology Federation (HKITF) was founded in 1980 as a non-profit, nonpolitical trade association to provide a forum in which the IT-related business in Hong Kong can work together for the benefit of the industry and to maintain a high level of business practice amongst the members. HKITF acts as the bridge for international IT companies looking for local partners and works with trade commissions to host trade promotion events. It supports and sponsors various IT sectors to develop focus groups; promotes local IT business through various activities; and also helps keeping members abreast of local IT developments and business opportunities. In the public sector, HKITF works closely with government to promote the development of the local IT industry. HKITF represents the industry on many government committees for policy and regulatory issues. For more information about HKITF, please visit www.hkitf.org.hk.
About Hong Kong Wireless Technology Industry Association
Hong Kong Wireless Technology Industry Association (WTIA) established in 2001, is a not-for-profit, politically-neutral trade association dedicated to the wireless and mobile industry. The Association acts as a platform, an aggregator, and community for industry professionals to learn and drive emerging wireless and mobile technologies, governance and standards. It facilitates networking between like-minded professionals, boost interoperability between networks and devices, and strives to help all organisations apply these technologies to existing or new business. WTIA also represents and is supported by digital industries pertaining to mobile such as digital entertainment, digital marketing and start-up sectors. For more information about WTIA, please refer to www.hkwtia.org.
About GS1 Hong Kong
Founded by the Hong Kong General Chamber of Commerce in 1989, GS1 Hong Kong is the local chapter of GS1®, a not-for-profit, standards organisation that develops and drives adoption of easy-to-implement global standards for business to uniquely identify, accurately capture and automatically share vital information about products, locations and assets. Headquartered in Brussels, Belgium, GS1 has over 110 national chapters in 150 countries. GS1 Hong Kong's mission is to enable Hong Kong enterprises to improve the efficiency, safety, and visibility of supply chains across multiple sectors and facilitates commerce connectivity through the provision of global standards and a full spectrum of standards-based solutions and services. GS1 Hong Kong engages with communities of trading partners, industry organisations, government, and technology providers to understand and respond to their business needs through the adoption and implementation of global standards. Currently, GS1 Hong Kong has over 7,000 corporate members covering close to 20 industries including retail consumer goods, food and food services, healthcare, apparel, logistics as well as information and technology. GS1 Hong Kong continually enhances and rolls out new services and solutions to help our corporate members to embrace new realities, new challenges, and new opportunities.
For more information about GS1 Hong Kong, please visit www.gs1hk.org.
For media enquiries, please contact Hong Kong ICT Award PR representative AQ Communications Limited.
Vicky Lau                          Tel:(852) 3421 2583/ 6406 3558                Email:vlau@aqcomm.com
Camellia Wong                  Tel:(852) 3105 2037/ 6190 3341               Email:cwong@aqcomm.com
For enquires about Best Smart Hong Kong Award or GS1 Hong Kong, please contact
Corinna Fung                    Tel:(852) 2863 9787                          Email: corinnafung@gs1hk.org  
Joanna Siu                        Tel:(852) 2863 9723                          Email: joannasiu@gs1hk.org
-------
Appendix
Hong Kong ICT Awards 2017 – Best Lifestyle Award winners list
Category

Award

Organisation/ Winner

Title of Entry

Best Lifestyle

Grand

FeedMe Ltd.

FeedMe Guru

Green, Healthy & Creative Living

Gold

FeedMe Ltd.

FeedMe Guru

Silver

Curehab Ltd.

Curehab: AR rehabilitation training system

Bronze

The Hong Kong Society for the Aged

Home Help Services Management System

Special Mention (Silver Power)

The Hong Kong Society for the Aged

Home Help Services Management System

Learning & Living

Gold

John, MAK Tze Yuk

SeaTalkie

Silver

Baptist Rainbow Primary School / Grwth Foundation Ltd.

DreamStarter.hk

Bronze

Hong Kong Creative Open Technology Association Ltd. (HKCOTA) / H.K.S.K.H. Lady MacLehose Centre

Free Hong Kong Fonts

Special Mention (Silver Power)

Hong Kong Creative Open Technology Association Ltd. (HKCOTA) / H.K.S.K.H. Lady MacLehose Centre

Free Hong Kong Fonts

Social, Communications & Media

Gold

Munsang College

Alumni Information System

Silver

MiQ Image Company Ltd.

Fingerprint Profiling C2B Innovative Customization

Bronze

Cramclub Company Ltd.

GoGENIE
Hong Kong ICT Awards 2017 – Best Mobile Apps Award winners list
Category

Award

Organisation/ Winner

Title of Entry

Best Mobile Apps

Grand

Playnote Ltd.

Scalebook

Consumer Solutions

Gold

Playnote Ltd.

Scalebook

Silver

HKTaxi App Ltd.

HKTaxi - Taxi Hailing App in Hong Kong

Bronze

Inspirit Studio Ltd.

Anyway

Certificate of Merit

Hong Kong Observatory

"MyObservatory" Mobile App

Certificate of Merit

Impressed Techology Ltd.

Impressed Laundry App

Special Mention (Creative and Innovative Application)

Inspirit Studio Ltd.

Anyway

Special Mention (Creative and Innovative Application)

Playnote Ltd.

Scalebook

Special Mention (Online-to-Offline Application)

Impressed Technology Ltd.

Impressed Laundry App

Special Mention (Online-to-Offline Application)

Inspirit Studio Ltd.

Anyway

Special Mention (Start-up Company)

HKTaxi App Ltd.

HKTaxi - Taxi Hailing App in Hong Kong

Special Mention (Start-up Company)

Impressed Techology Ltd.

Impressed Laundry App

Special Mention (Start-up Company)

Inspirit Studio Ltd.

Anyway

Enterprise Solutions

Gold

Hong Kong Aircraft Engineering Company Ltd. (HAECO)

HAECO Mobile – Line Services

Silver

Visionaries 777 Ltd.

JEB Furniture

Bronze

DPM Sleep Solution Ltd. / VTL-Solutions Ltd.

DPM Pillow Selector

Certificate of Merit

PT Connect Ltd.

WorkKing

Special Mention (Creative and Innovative Application)

Visionaries 777 Ltd.

JEB Furniture

Special Mention (Creative and Innovative Application)

DPM Sleep Solution Ltd. / VTL-Solutions Ltd.

DPM Pillow Selector

Special Mention (Start-up Company)

PT Connect Ltd.

WorkKing

Marketing Campaign

Silver

Innopage Ltd.

Foodbulous

Certificate of Merit

dEYEy InnoTech Ltd.

ShopToPlus

Special Mention (Creative and Innovative Application)

Innopage Ltd.

Foodbulous
Hong Kong ICT Awards 2017 – Best Smart Hong Kong Award winners list
Category

Award

Organisation/ Winner

Title of Entry

Best Smart Hong Kong

Grand

Megasoft Ltd.

MyndVIZ - An IoT Cold Chain Visibility Platform and Solution

Internet of Things Application

Gold

Megasoft Ltd.

MyndVIZ - An IoT Cold Chain Visibility Platform and Solution

Gold

En-trak Hong Kong Ltd.

En-trakTM Smart Lighting

Bronze

MotherApp Ltd.

PowerArena - Real Time Crowd Management Mobile Platform

Certificate of Merit

Groking Lab Ltd.

Ozmo Smart Cup and Water Apps

Open Data / Big Data Application

Gold

BrianNow Medical Technology Ltd.

AccuBrain NeuroImage Quantification System

Silver

Austreme International Ltd.

Transaction Laundering Detection (TLD)

Bronze

Airport Authority

Automated Airfield Ground Lighting Scanning and Inspection System

Certificate of Merit

Lively Impact Technology Ltd.

Eledata Predictive Customer Analytic Platform

Certificate of Merit

Social Power Ltd.

SPI-Buzz System (Kolyzer - KOL Analyzer)

Digital Inclusion Application

Silver

CHEARS Technology Company Ltd.

CHEARS - Intelligent Hearing Aid

Silver

The Brightly Project Ltd.

#IWTK - Figuring Things Out Together

Bronze

The Boys' and Girls' Clubs Association of Hong Kong

m-Learning & Global Citizenship Education Promotion & Publication Project

Certificate of Merit

Bank of China (Hong Kong) Ltd.

Finger Vein Authentication Service