Industry Leaders Unveil IoT Opportunities in Hong Kong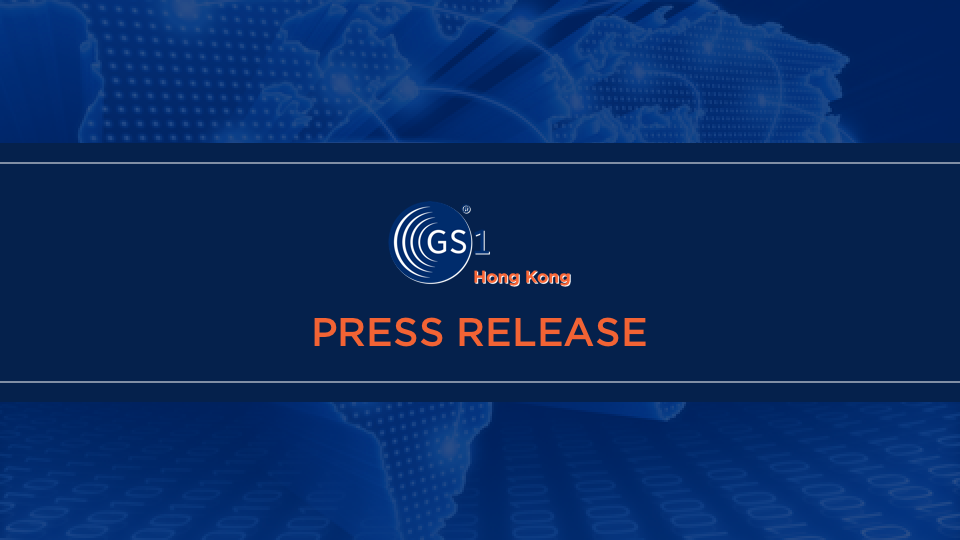 (Hong Kong) Hong Kong Internet of Things Conference 2015 ("the Conference") starts May 15, last Friday, with Mr Victor Lam, JP, Government Chief Information Officer (Acting), Office of the Government Chief Information Officer, HKSAR Government as Guest-of-Honor.  Over 400 participants from various industries gather at the event to discuss their views on the status quo and trends of Internet of Things (IoT).
This annual conference, organised by GS1 Hong Kong, has come to its third year. With the theme "Connecting Things to RealiseBusiness Benefits", the Conference gathers a line-up of over 20 speakers to deliver a comprehensive thought-provokingprogramme on Internet of Things ("IoT").
This annual premier industry forum advances the development of IoT by sharing information and technologies spanning from sensors, M2M, cloud computing, big data, data analytics, to storage, security, mobility, business intelligence, etc with theultimate goals to uplift business performance and customer satisfaction.
Mr. Robert Burton, President of Hong Kong Internet of Things Industry Advisory Council ("IAC") and Executive Vice President, Li & Fung Trading Ltd says in his welcome remarks that the Conference is one of the major initiatives of IAC to establish and foster a sophisticated and effective ecosystem for building a smart city and helping enterprises seize opportunities in the overwhelming waves of IoT. 
"What we aim to address here today is the question of how we, as a community, can take game-changing IoT technologies to the next level – the level of connecting things to realise ultimate business benefits," says Mr Burton.
IoT is emerging as the next technology mega-trend, with repercussions across the business spectrum, according to Goldman Sachs.  Gartner also identifies the Top 10 Strategic Technology Trends for 2015 and IoT ranks second amongst the 10 with Computing Everywhere occupy the first place.
Hong Kong SAR Government has addressed the importance of IoT in its agenda. The 2014 Digital 21 has recognised IoT as one of the latest technologies Hong Kong should champion and adopt, and the 2015 Policy Address has introduced a new initiative "Energising Kowloon East" aiming to carry out a pilot study in Kowloon East to examine the feasibility of developing a Smart City.
Anna Lin, JP, Chief Executive of GS1 Hong Kong says, "GS1 Hong Kong has been proactively promoting the innovation and the adoption of IoT technologies so as to help local enterprises capitalise on the IoT technology to sharpen their competitive edges.  We have established Hong Kong Internet of Things Centre of Excellence in 2013 as the only local IoT showroom, and has organised Best Smart Hong Kong Award 2015 (previously known as 'Hong Kong RFID Awards' in 2008-2013 and 'Hong Kong IoT Awards' in 2014).  We hope that these initiatives can reinforce Hong Kong's position as the regional leader in ICT."
-END-
Media Enquiry
Claire Li   (2863 9723; claireli@gs1hk.org)
Esther Li  (2863 9763; estherli@gs1hk.org)
About GS1 Hong Kong
GS1 Hong Kong is the local chapter of GS1®, a not-for-profit, global supply chain standards organization headquartered in Brussels, Belgium, with over 110 national chapters in 150 countries. Its mission is to help Hong Kong enterprises build more efficient, visible and safer supply chains through the provision of global standards and a full spectrum of standards-based solutions and services, thus making possible business optimization and value creation.
About Hong Kong Internet of Things Industry Advisory Council
Established in July 2013, the Hong Kong Internet of Things Industry Advisory Council gathers over 50 like-minded companies which are interested and embraced the IoT technologies and share the same mission with GS1 Hong Kong to drive IoTdevelopment in Hong Kong with like-minded executives, to promote IoT adoption in Hong Kong to uplift the competitiveness of Hong Kong enterprises and to create an IoT ecosystem for the continuous growth of the IoT adoption in Hong Kong.