GS1 Hong Kong and Retail Asia Expo Announce Top 10 eCommerce Websites Winners - 2015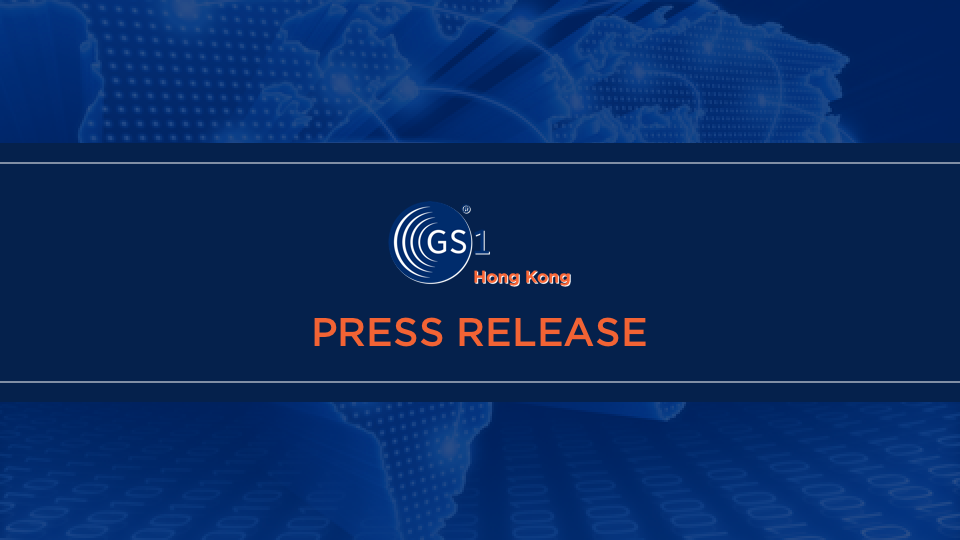 Hong Kong, 10 June 2015 – GS1 Hong Kong and Retail Asia Expo announced the winners of the 2015 Top 10 eCommerce Websites Awards. The winners were honored at the Retail Asia Expo 2015 Gala Dinner joined by industry VIPs, Advisory Committee members and senior executives from the retail industry.
Jointly organized by GS1 Hong Kong and Retail Asia Expo, the Top 10 eCommerce Websites Awards reward stores, companies and web portals for maintaining consistent and exemplary standards in improving user experience and promoting retail sales via digital portals or websites. This prestigious annual award for Hong Kong's retail industry recognizes online retailers' achievements across the year, showing how eCommerce innovation is revolutionizing the retail market and our daily lives.
This year's Awards received entries from over 30 renowned companies. The selection of the final recipients of the Awards was undertaken by a Judging Panel convened by five senior professionals from GS1 Hong Kong, Diversified Communications Hong Kong and KPMG China.
The winners have successfully demonstrated excellence in various areas such as innovation, customer services, site effectiveness, user friendliness, human interaction efficiency, search engine effectiveness, branding differentiation, multi-device friendliness, social media integration, order process and omni-channel:
Bossini Enterprises Limited (www.bossini.com) - Bossini has developed an advanced social media platform, generating outstanding branding differentiation and enhanced consumer engagement and interaction.

Canon Hong Kong Company Limited (store.canon.com.hk) - Canon makes an exceptional record of search engine effectiveness, social media integration, and seamless order process via its efficient omni-channel. 

e-print (www.e-print.com.hk) - e-print's powerful online self-service platform together with superior printing services has enabled it to achieve remarkable business successes in past years. 

Lane Crawford (Hong Kong) Limited (www.lanecrawford.com) - Lane Crawford has reached an extraordinary level of human interaction efficiency. The enhanced services provided by the online store are pulling customers from physical stores.

Lingsik King Limited (www.lingsik.com) - Lingsik King offers a cost effective branding differentiation which is reinforced by the consistency of logo branding, viral digital marketing, utilization of email and chat, and community fora.

Nike Hong Kong Limited (www.nikestore.com.hk) - Nike's peerless digital marketing, search engine effectiveness and social media integration highlighting its simple order process make it stand out from its competitors.

PARKnSHOP (HK) Limited (www.parknshop.com) - PARKnSHOP has successfully harmonized shopping experiences via various digital protals, creating extra consistency and reliability in terms of consumer perception.

Pricerite Group Limited (pricerite.com.hk) - Pricerite's simplified online order process and efficient consumer services have gained the company a competitive edge against other online stores.

Sony Corporation of Hong Kong Limited (www.sony.com.hk/store) - Sony's innovative on-line shopping site for the electronics has integrated effective digital marketing channels such as search engine and social media platform, an organic combination enhancing Sony's leading role.

ZUJI (www.zuji.com.hk) - ZUJI's diversified products and services has managed to cater different tastes among millions of Hong Kong travelers. Offering matchless deals makes it extremely appealing to potential customers.
Media Contacts
Ms. Claire Li
Telephone: +852 2863 9723
Email: claireli@gs1hk.org
Ms. Esther Li
Telephone: +852 2863 9763
Email: estherli@gs1hk.org
About GS1 Hong Kong
GS1 Hong Kong is the local chapter of GS1®, a not-for-profit, global supply chain standards organization headquartered in Brussels, Belgium, with over 110 national chapters in 150 countries. Its mission is to help Hong Kong enterprises build more efficient, visible and safer supply chains through the provision of global standards and a full spectrum of standards-based solutions and services, thus making possible business optimization and value creation.
About Retail Asia Expo
Held for the 7th year, Retail Asia Expo is an annual trade show and conference that caters to retailers in Asia Pacific. The award-winning exhibition consists of three focus areas: Retail Technology, Retail Design & In-Store Marketing and Internet Retailing. The expo showcases retail solutions from over 165 local and international exhibitors. To perfectly compliment the needs of every retail professionals, various educational features and networking opportunities are available, including seminars, gala dinner, cocktail reception, and retail awards. In 2014, the show attracted 8,502 visitors from 60 countries, 4% growth in attendance from 2013.