Body
For 30 years, GS1 Hong Kong (GS1 HK) has been bringing industries together to revolutionise the way they do business.
In 1989, industry leaders in Hong Kong came together to introduce a single standard for product identification — the barcode into the retail industry.
What started as a way to speed grocery store checkout has become the global language of business — a common way for trading partners around the world to identify, capture, and share information about products, locations, and more.
Today, GS1 is helping diverse industries drive efficiency, safety, and growth through the adoption and use of standards. From retail to healthcare to fresh foods to foodservice to logistics, GS1 Standards continue to transform our lives.
Milestones and Eras

Highlights of Members Word
Li & Fung, Wellcome, Coca-Cola HK and Nestlé
Chewy, ParknShop and Circle K
Body
Celebrating 30 Years of Success at Pearl Jubilee Anniversary Gala Dinner
Kicking-off our year-long 30th Anniversary Campaign is the sparkling, entertainment-packed Gala Dinner held in InterContinental Hong Kong, on 12 March 2019. Close to 600 participants, including Government officials like Mr. Paul Chan, Financial Secretary and Mr. Nick Yang, Secretary for Innovation and Technology, Legislative Councillors, industry leaders and members were present in their most dazzling outlooks.
Drawing up the curtain is an amazing LED lion dance, followed by the newly formed "GTS" band show, best dress award, Consumer Caring Scheme award presentation, breathtaking performance by Eliza Chan, scanning games and grand lucky draw, and end in cheerful vibe and great mood.
Revisit the Glamorous Moments of Annual Dinner 2019:
1. Cocktail and LED Lion Dance Opening --> Photo
2. "GTS" Band Show and Live Entertainment --> Photo
3. Scanning Games, Best Dress Award and Fabulous Prizes --> Photo
4. Congratulations to Consumer Caring Companies 2018 --> Photo
5. Star Performance and Sing-along --> Photo
Overview
1. Inspirational and Exciting Opening: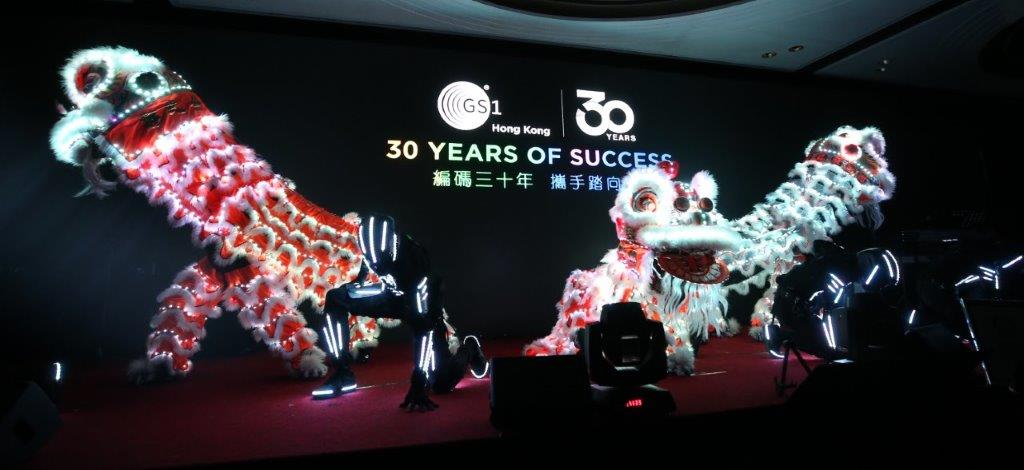 Dr. Kelvin Leung, Vice Chairman of GS1 HK Board & Chairman of 30th Anniversary Organising Committee, and our Guest of Honour, The Honourable Paul CHAN Mo-po, GBM, GBS, MH, JP, Financial Secretary, The Government of the Hong Kong Special Administrative, both delivered very meaningful speeches. Dr. Leung highlighted the 4 crucial factors contributing to the success of GS1 Hong Kong in his address, whereas Mr. Chan affirmed GS1 HK's decades of efforts to fostering the business community growth in Hong Kong.
Prior to that, a LED lion dance opening had wowed the audience, stirring up excitement in the air.
2. "GTS" Band Show and Live Entertainment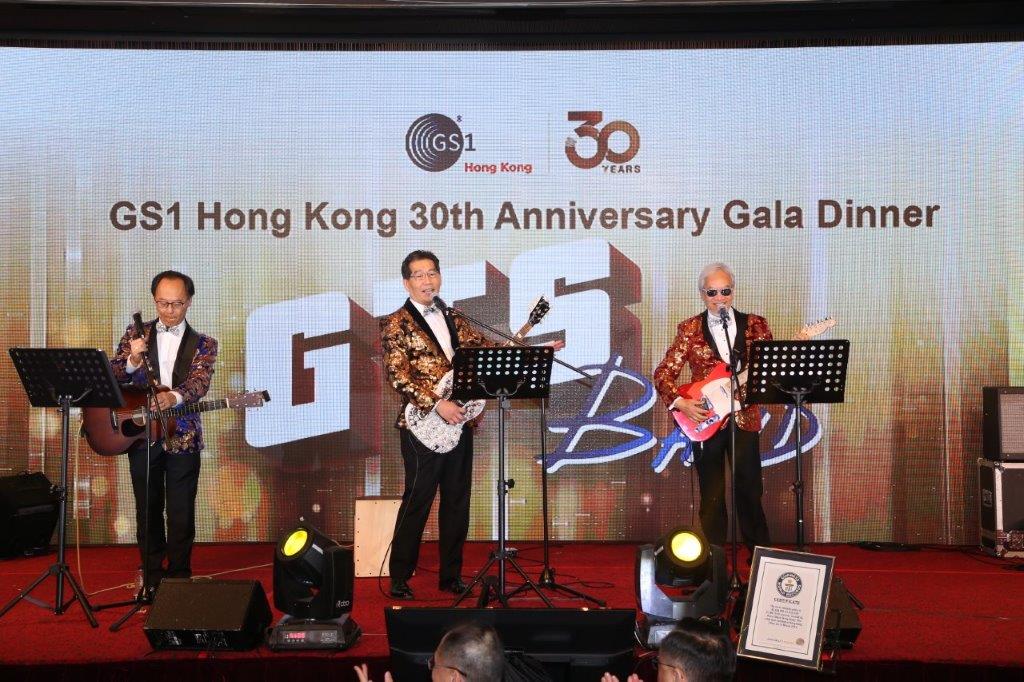 Surprise moment came when a specially-formed band - "GTS" - played their debut gig, with members Mr. Greg So, Mr. Tony Choi and Mr. Simon Wong. "GTS" not only stands for the name of the 3 members, but also mean Good Times and "GS1's Talent Show". Golden classics like "Get the Party Started", "Hotel California" and a re-arranged "GS1 Stand by Me" were played, enthralling the audience completely.
3. Scanning Games, Best Dress Award and Fabulous Prize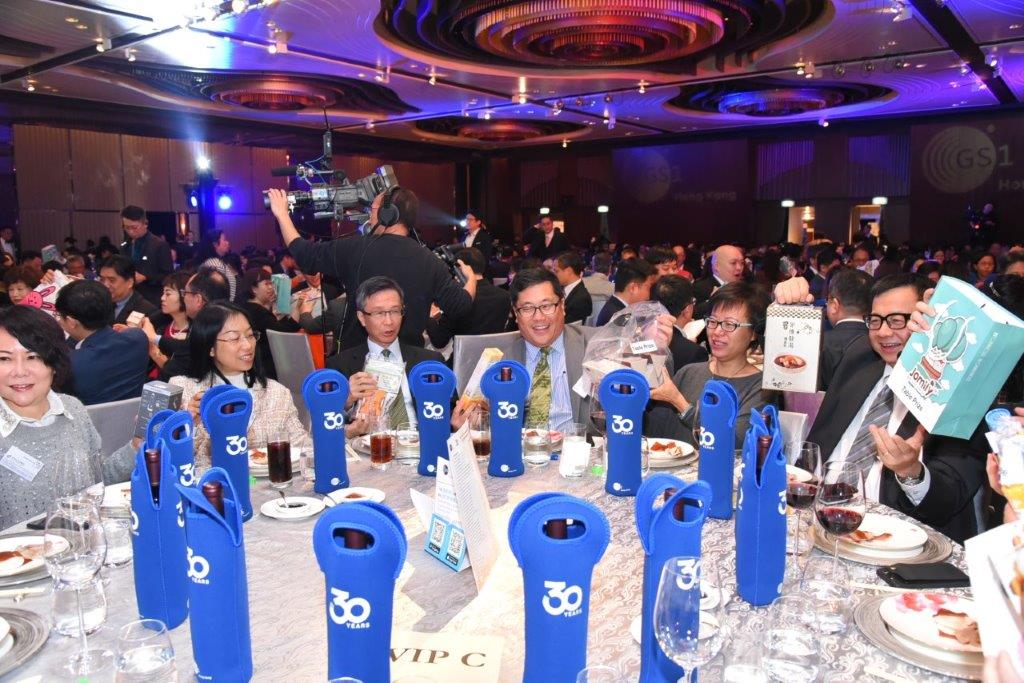 The event was loaded with exciting games, activities and prizes offered by our generous members' sponsors. In one of the game sessions, guests were able to experience our product authentication solution – REAL Barcode, winning special prizes from our member Hang Cheong Loong. Numerous attractive lucky draw gifts, such as flight ticket to the States / Canada, massage chair, expensive watch and cash were handed out in the grand lucky draw session, where everyone were rewarded handsomely.
A Best Dress Award session was arranged to acknowledge guests who showed up in brilliant outfits and make-up, where five ladies were honoured.
The dinner offered two dishes with fresh and organic vegetables harvested from farmfresh330, the social enterprise run by New Life Psychiatric Rehabilitation Association. GS1 Hong Kong demonstrated how it leverage its platform to jointly promote social value.
4. Congratulations to Consumer Caring Companies: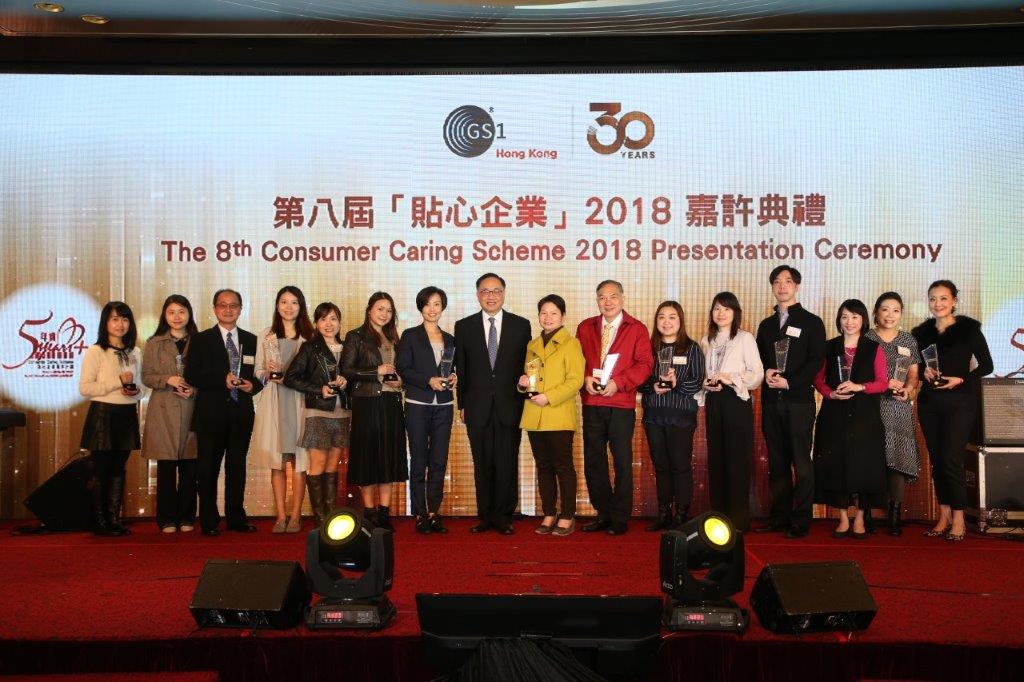 This year's Consumer Caring Scheme broke another record with 94 local enterprises awarded as "Consumer Caring Companies", among which 38 companies were awarded "5 Years+", showing their long-term commitment and efforts to consumer care. Mr. Nicholas Yang, Secretary for Innovation & Technology, Mr. Liu Ya Jun, Deputy Director-General of EAD, Head of Commercial Office, Liason Office of The Central People's Government in the HKSAR Commercial Office of Economic Affairs Department and other esteemed guests presented the awards, showing great acknowledgement for their services.
5. Star Performance and Sing-along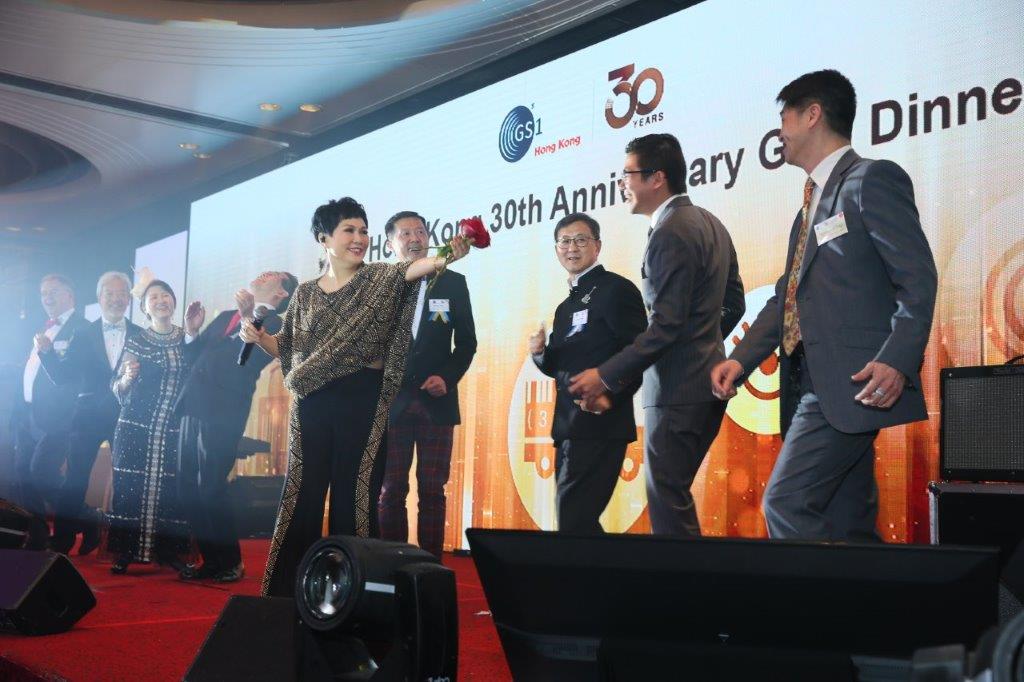 Famous singer Eliza Chan filled the night with energy with her impressive voice and brought the vibe to climax. All GS1 HK board directors present joined her on stage, while guests and members sang together off stage, ending the annual dinner in a high note.
The curtain closed on the anniversary dinner, yet it signifies the beginning of a series of events for our 30th Anniversary. Please stay tuned, and look forward to seeing you!
Body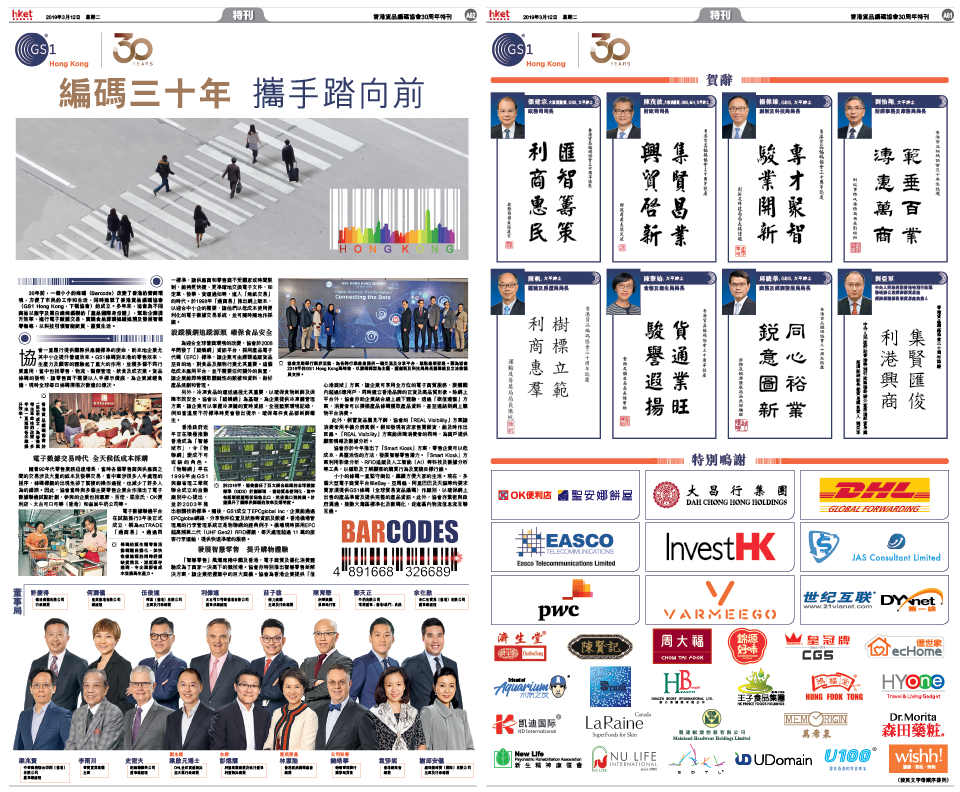 Event Sponsor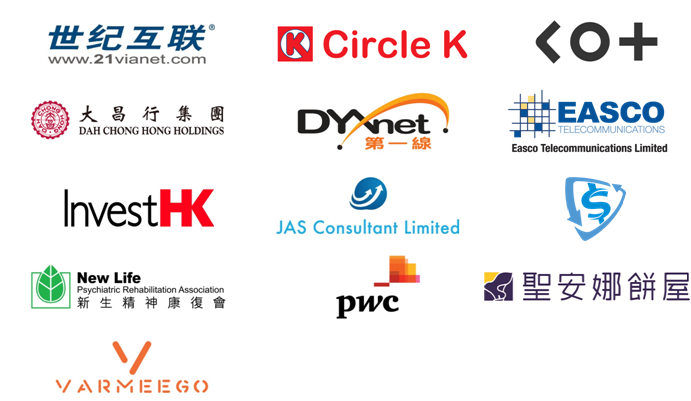 Body
Barcodes, which are widely used in our daily life, originated from the United States during the 1970s. The world's first barcoded product was a 10-pack Wrigley's Juicy Fruit gum. Today, barcodes have become an indispensable facet of daily life and its influence is ever-growing.  In a digital world where networks are vital and data quality reigns supreme, GS1 HK have been bridging the gap between the world of things and the world of data. Here please listen to our members sharings on how GS1 revolutionize the ecosystem of barcode.
Members words:
Li & Fung: Innovating the Future Supply Chain
Chewy: First Member Since 30 Years Ago Opened up Hong Kong's New Chapter
Wellcome: A Hearty Welcome to the Retail Revolution
Swire Coca-Cola Hong Kong: Senior Management Sharing: Fizzing Along Nicely
A.S. Watson Group: Streamlining the retail supply chain
Circle K: Re-inventing a Thriving Customer Formula
Nestlé: Maintaining the Highest of Standards throughout the Suppl Chain
Body

30th Anniversary Tree Planting Activity
To commemorate our 30th Anniversary milestone, we organised a tree planting activity on 11th May, 2019 as part of our series of CSR initiatives with our members. Blessed with fine weather, the activity was well-attended by members, partners and their families where 120 tree seedlings were planted, helping to reduce greenhouse gas and increase the biodiversity at the Sai Kung Country Park. A wide diversity of local species were sowed which helps to maintain the ecological balance of Hong Kong.


Visit Our Facebook to see more photos>> http://bit.ly/2JvUVhk
 
| Species name | How they help |
| --- | --- |
| Castanopsis fissa | Provision of nuts for mammals |
| Rhaphiolepis indica | Nectariferous plant for insects |
| Myrica rubra | Provision of fruits for birds |
| Ormosia emarginata | Provision of shelter for mammals |
| Photinia benthamiana | Provision of shelter for birds |
| Schima superba | Nectariferous plant for insects |
| Schefflera heptaphylla | Host plant for Caterpillar |
| Tetradium glabrifolium | Host plant for Caterpillar |
By bringing the efforts of advisory board members, corporate members and strategic partners, we are striving to create a greener Hong Kong, paving the way towards "Smarter Business, Better Life".
 
Please join us in future to make a more sustainable Hong Kong environment!
Highlights Photo
Photo 1 to Photo 2: The activity began with a "multi-modal" journey and reached the destination - Sai Kung West Country Park - Wan Tsai Extension, which is the favourite location for hikers, campers and outdoor enthusiasts due to its beautiful scenery and picturesque natural setting.

Photo 1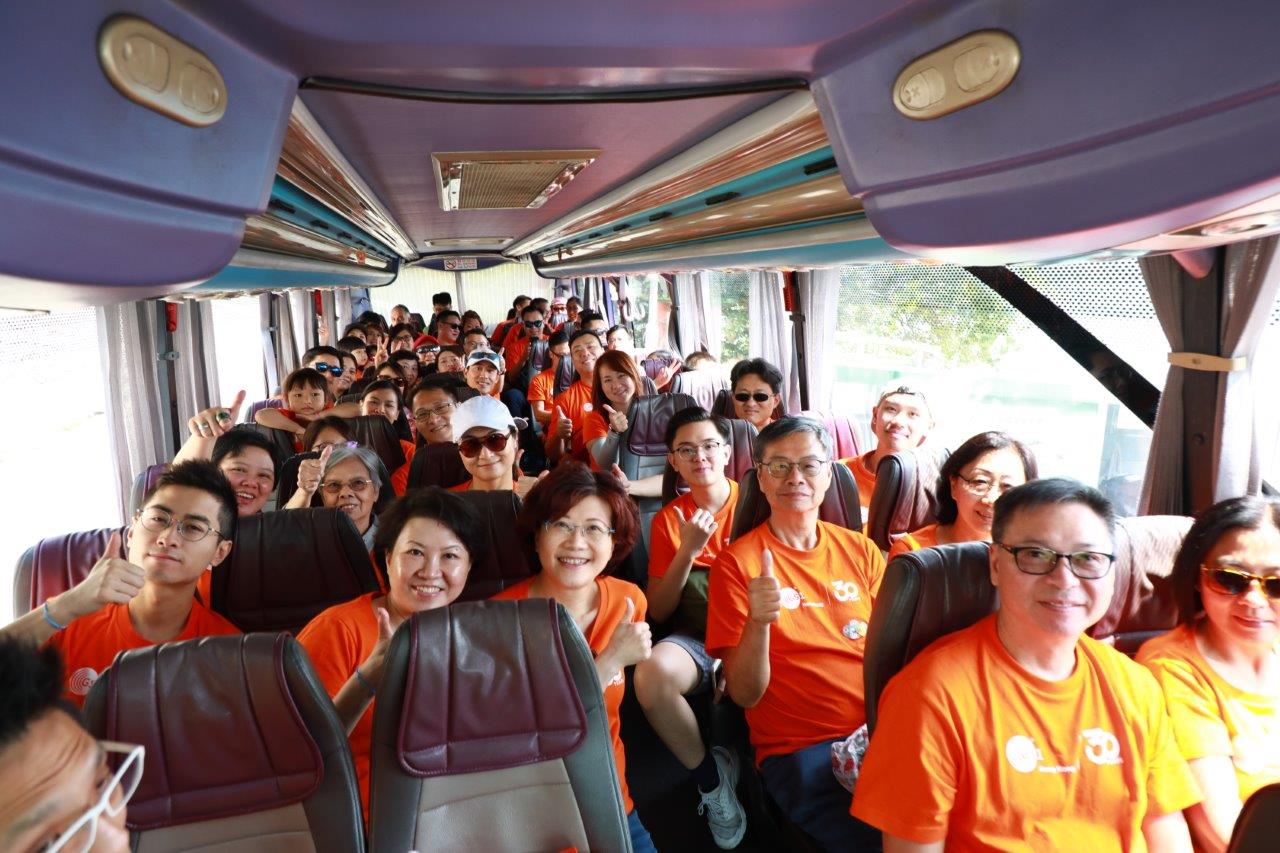 Photo 2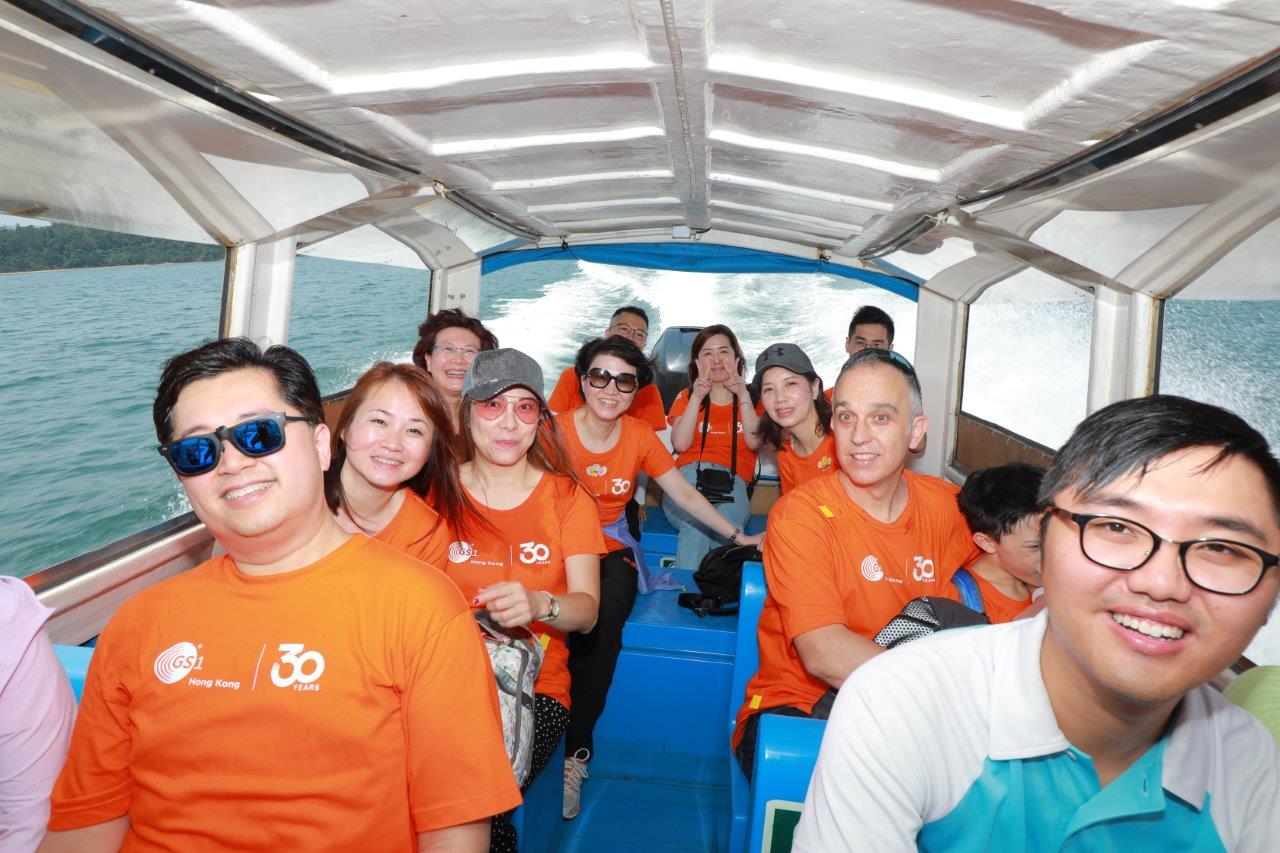 Photo 3 to Photo 7: Through the activity, awareness for environmental issues were raised and participants can help spread the message to "Save Trees, Conserve Nature". They also enjoyed a day in the nature, and were glad to make an effort to relieve global warming.

Photo 3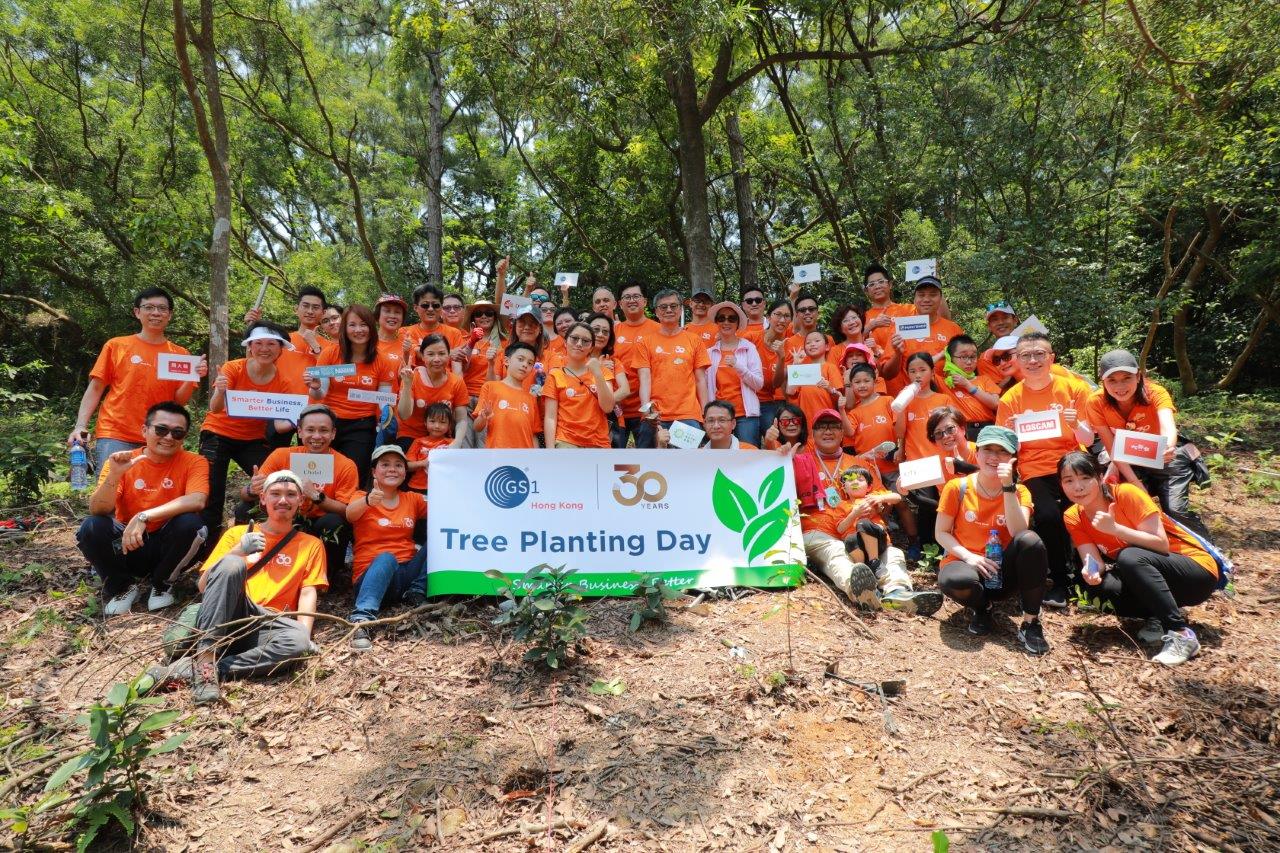 Photo 4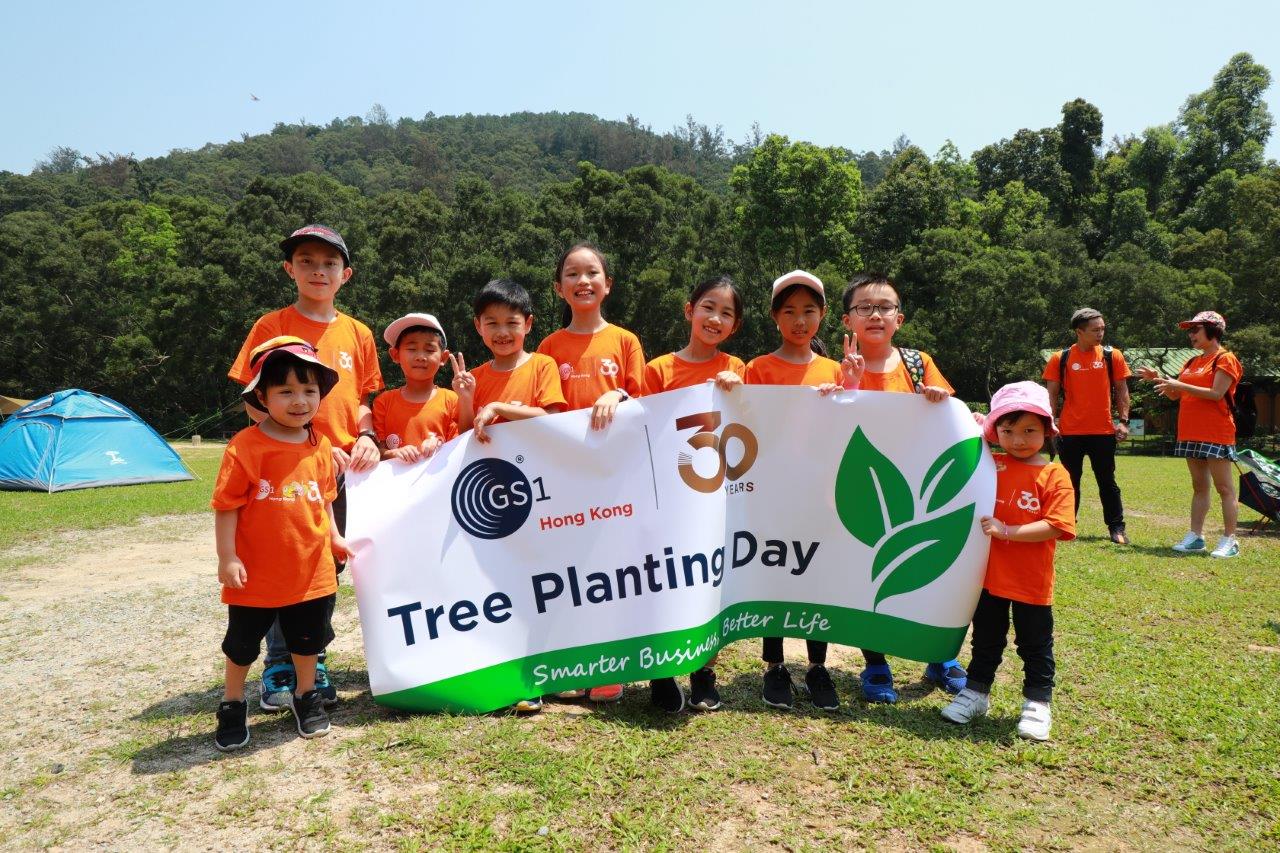 Photo 5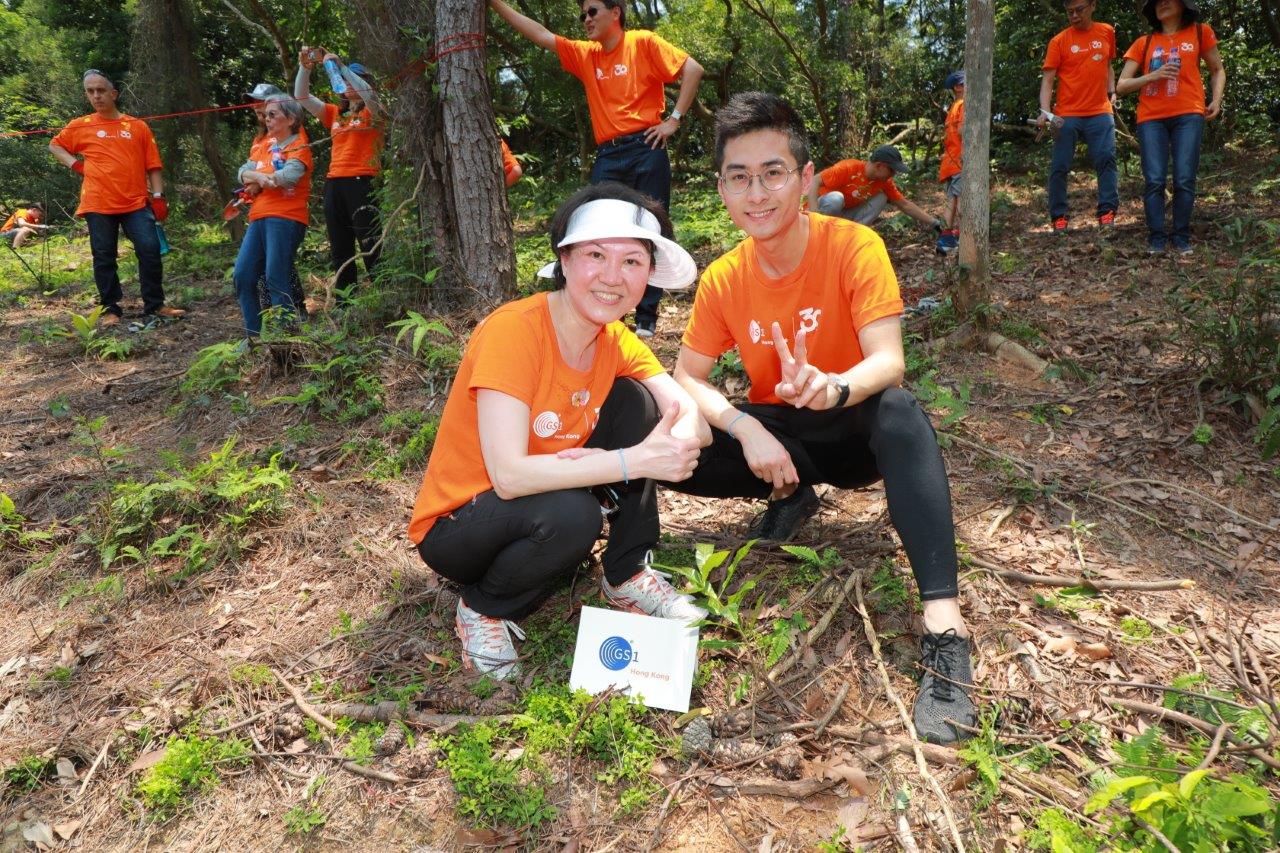 Photo 6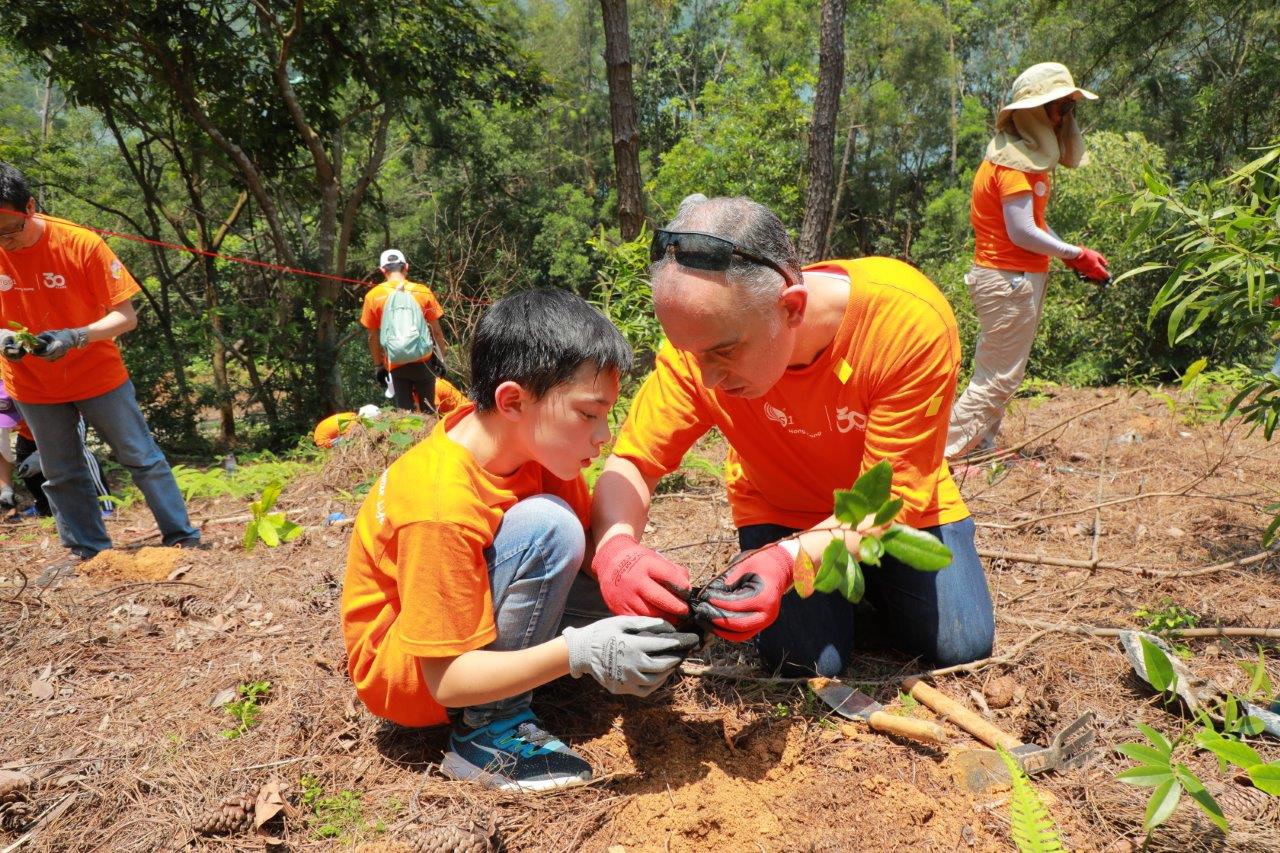 Photo 7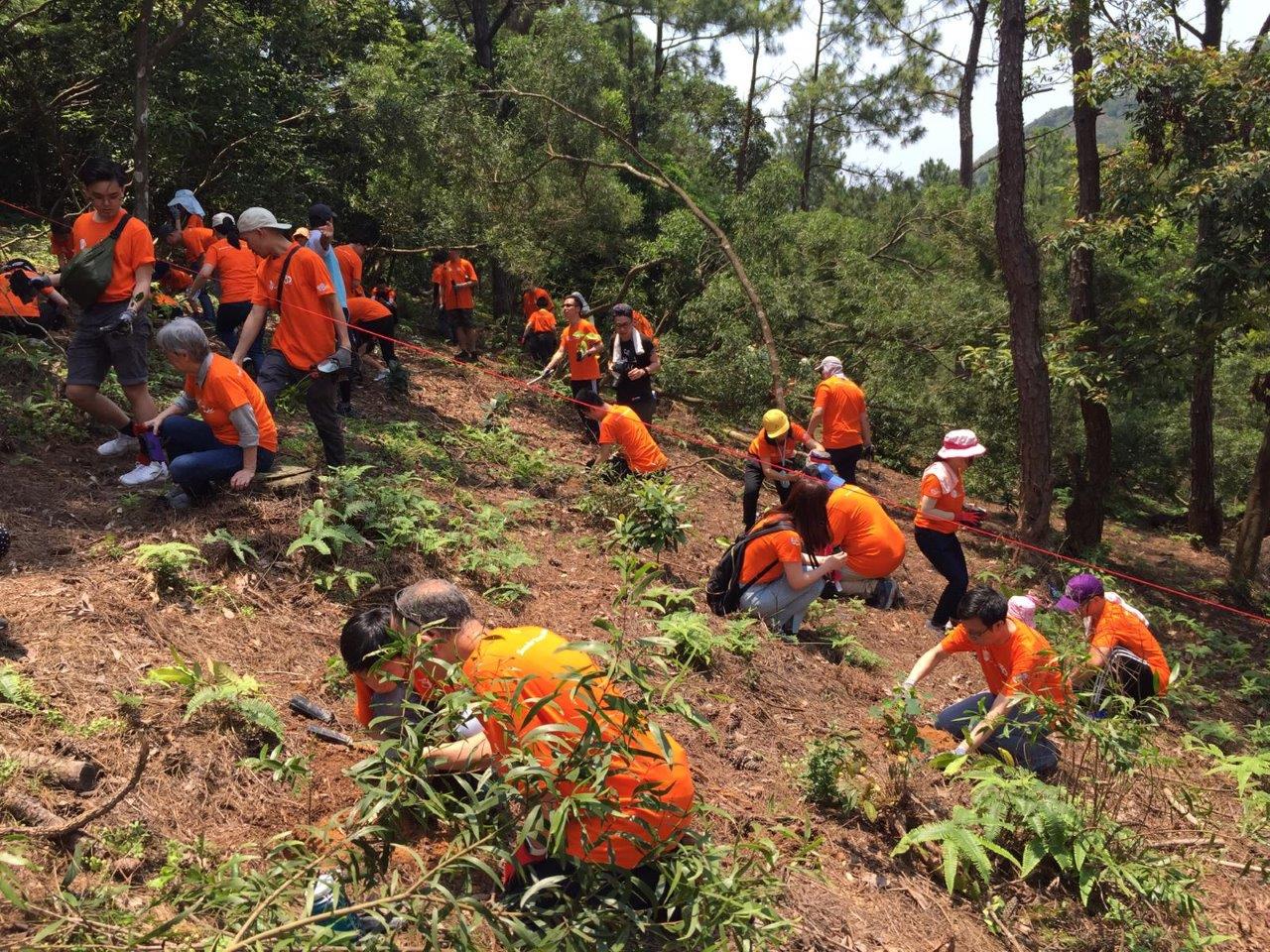 Photo 8: They were rewarded with a certificate of participation and a delicious lunch