16 November 2023
【Healthcare Training】 Unique Device Identification (UDI) for Medical Devices
English content only
15:00 - 17:00
ZOOM webinar (Unique link will be sent before the event by email)
English
Summary
The implementation of UDI aims to enhance patient safety and improve efficiency in the healthcare supply chain. It supports the unique identification of medical devices by providing precise information to all healthcare professionals throughout the global supply chain, allowing more accurate reports of adverse events, more effective management of medical device recalls and reduction of medical errors.
This global standardized system for unique identification and traceability is imperative to comply with the increasing legal requirements in the healthcare sector. GS1 is an accredited issuing agency for the US FDA for the UDI (Unique Device Identification) Rule in the US since 2013. Currently most of the medical devices are identified with a GS1 identifier.
GS1 is also designated as an issuing entity for the UDI in the EU. The EU Regulation on medical devices ("EU MDR", 2017/745) and the EU Regulation on in-vitro diagnostic devices ("EU IVDR", 2017/746) provide the legal requirements for the European Unique Device Identification (UDI) system within Europe. More recently, Health Science Authority (HSA) had also announced its plan to implement UDI System in Singapore.
To provide the industry stakeholders with structured framework and methodology in fulfilling UDI regulations, GS1 HK Academy is going to hold the following training session:
Date: 16 November 2023
Time: 15:00 – 17:00
Registration Fee:
HKD500 per person (Standard Price)
HKD400 per person (GS1 HK Members' Price)
Format: ZOOM webinar (Unique link will be sent before the event by email)
Agenda
Unique Device Identifier (UDI) Basics
A brief overview of the global regulatory landscape
The role of GS1 in UDI implementation
Tips for industry stakeholders to comply with UDI requirements in US, EU and China
Different types of barcodes and usage in healthcare sector
Q & A
Speakers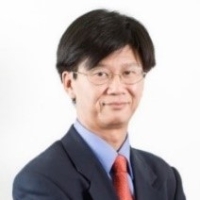 Mr. KK Suen
Chief Architect and Principal Consultant
GS1 Hong Kong