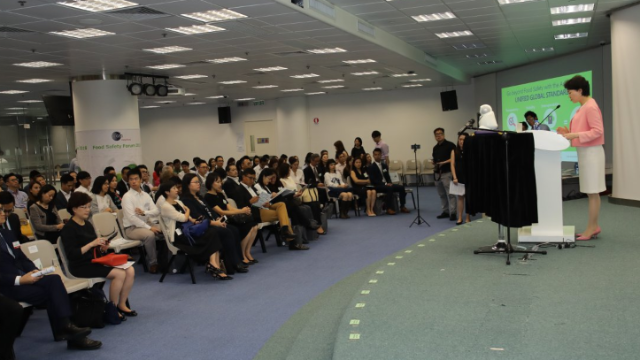 7 June, 2016 (Tue)
HKRMA 2016 Retail Conference - Success & Sustainability
10:00am - 5:00pm
HKCEC
Cantonese/English
Overview
The "Retail Conference – Success & Sustainability" organized by the Hong Kong Retail Management Association is proudly entering its eighth successful year. This key annual retail industry forum will be held on 7 June 2016 (Tuesday) at Hong Kong Convention and Exhibition Centre. A number of entrepreneurs, corporate leaders and senior retail executives in sales and marketing, customer service, and human resources capacities will exchange innovative insights and management wisdom.

In the morning session, "Driving Growth in the World of Omni-Channel Retailing", speakers from reputed companies will shed lights on the mega trend of omni-channel retailing, the benefits to their business opportunity and their new perspective under the changing retail landscape.

In the afternoon session, "Retail Rejuvenation: Great Leap Forward Despite Downturns", business elites will share their personal story to rejuvenate themselves in their career life, and extend the same rationale to adopt innovative strategies to bring a lively brand management for encountering adversity.
Agenda
Morning Session: 10:00am – 12:30pm
Driving Growth in the World of Omni-Channel Retailing
Guest Speakers:
1. Ms. Angel Young, Managing Director, Nielsen Hong Kong and Macau
2. Mr. Frankie Ho, General Manager, Baidu International
3. Mr. Luca Barberis, Managing Director, ZALORA Hong Kong*
   (*This session will be conducted in English)
4. Mr. S K Cheong, Executive Director and General Manager, Television Broadcasts Limited
  
Panel Discussion 
Moderator:
Mr. Thomson Cheng, Chairman, Hong Kong Retail Management Association
Afternoon Session: 2:30pm – 5:00pm
Retail Rejuvenation: Great Leap Forward Despite Downturns

Guest Speakers
1. Mr. Bankee Kwan, JP, Chairman and CEO, CASH Group - Pricerite
2. Ms. Jessica Leung, Business Development Director, Star Industrial Co., Ltd.
3. Ms. Janis Tam, Managing Director, Swire Resources Limited
4. Mr. Sunny Lo, Chairman, Café de Coral Holdings Limited
  
Panel Discussion
Moderator:
Mr. Tom Chan, Ex-Co Member, Hong Kong Retail Management Association