A New Paradigm to Deliver Consumer Trust Through Food Chain Visibility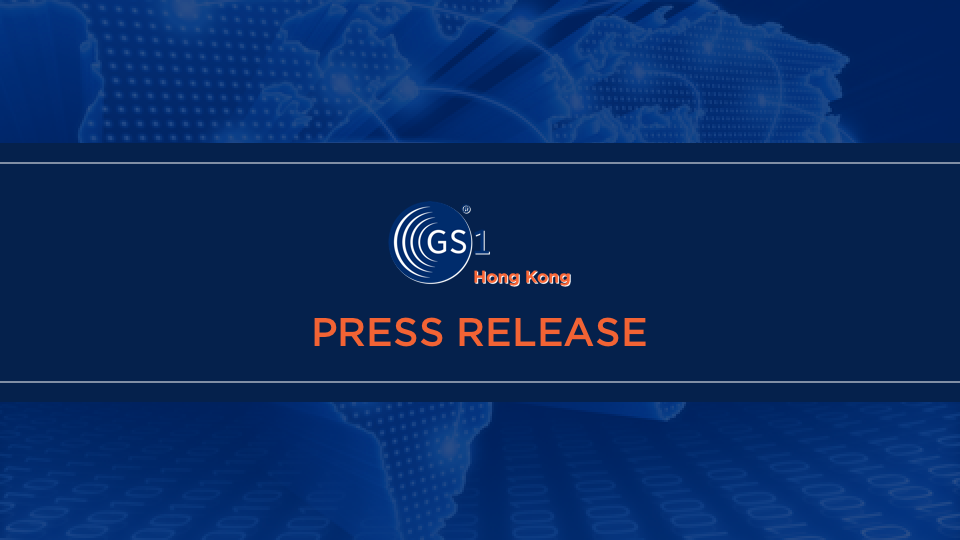 Hong Kong, 18 July 2016 – GS1 Hong Kong Food Industry Forum 2016, jointly organised by GS1 Hong Kong and Global Food Safety Initiative China (GFSI), was held on 18 July. Themed with "A New Paradigm to Deliver Consumer Trust Through Food Chain Visibility" this year, the Forum provided a platform for 300 food safety experts and stakeholders in the food industry to exchange views on the regulatory policy implications, enhancing consumer trust by traceability and industry collaborations.
The Forum's Guest of Honor, Professor Sophia Chan, JP, Under Secretary for Food and Health, elaborated on the ongoing efforts made by the Hong Kong Government in safeguarding food safety and protecting the public health, and stressed the importance of cross-sectoral and multi-disciplinary cooperation in tackling food safety challenges ahead.
Anna Lin, JP, Chief Executive of GS1 Hong Kong, stressed in her welcome speech that Hong Kong's food is mainly imported. 90% of the total food supply in Hong Kong is imported and Mainland is our most important source, especially for fresh food. To better manage food safety in this market, a good traceability system should be in place to help trace the source.
For the sake of delivering safer food, a modern food traceability system shall be able to track and trace food products from the point of origin to point of consumption. Such view in uplifting food safety was firmly underlined by Ms. Lin, "Food chain traceability should be completed via standards, practices and technology implementation. It not only helps fulfill regulations requirements, but could help react promptly on incidents efficiently, and also build consumer trust on the brands."
The GS1 Global Traceability Standard (GTS) was referred to as a recommended guide as it enables maximum interoperability between traceability systems across the whole supply chain whilst accommodating specific commercial and legislative requirements in different jurisdictions.
The GS1 GTS has been applied in the "Quality Food Traceability Scheme". The Scheme was first launched in 2015, aims to recognize and reward local enterprises who demonstrate excellence in food traceability practices. Awards are presented to the recognised companies based on the assessment results. The 2016 award presentation ceremony was held at the Forum. Thirteen companies were honored as Gold Enterprise Winners and five companies as Silver Enterprise Winners this year.
"Joining the Scheme allows us to gain insights of traceability in our food management system. The assessment result not only has strengthened our faith to comply with the up-to-date international standards in food traceability, but also elevate the trust and confidence of customers towards our products," said Mr. Oliver Ho, Manager, Logistics, Aeon Stores (HK) Co., Ltd., one of the Gold Enterprise Winners for two consecutive years.
GS1 Hong Kong extended the warmest congratulations to the winning enterprises and committed to bring additional value and support to companies' future development.
Below winners are listed according to the alphabetical order of English company name:
Gold Enterprise Winners
AEON Stores (Hong Kong) Co., Ltd.
Cafe Deco Group
DCH Logistics Company Limited
Getz Bros. & Co. (Hong Kong) Ltd.
Hop Hing Oils & Fats (Hong Kong) Limited
Maxim's Caterers Ltd.
Melco Crown (City of Dreams) Hotels Limited and Altira Hotel Limited
Sims Trading Co. Ltd.
Super Star Food Manufactory
Swire Coca-Cola HK
The Kowloon Dairy Ltd.
Tsit Wing Coffee Co., Ltd
Wyeth (Hong Kong) Holding Company Limited
Silver Enterprise Winners
Aquaculture Technologies Asia Limited
CP Merchandising Co., Ltd.
Hello Kitty Green Living operated by Go Green (Hong Kong) Ltd.
Ocean Three Development Limited
Sun Fat Heung Food Products Ltd.
Media Contacts
Corinna Fung
Telephone: +852 2863 2819
Email: corinnafung@gs1hk.org
Minnie Chan
Telephone: +852 2863 9723
Email: minniechan@gs1hk.org
About GS1 Hong Kong
Founded by the Hong Kong General Chamber of Commerce in 1989, GS1 Hong Kong is the local chapter of GS1®, a not-for-profit, standards organisation that develops and drives adoption of easy-to-implement global standards for business to uniquely identify, accurately capture and automatically share vital information about products, locations and assets. Headquartered in Brussels, Belgium, GS1 has over 110 national chapters in 150 countries.
GS1 Hong Kong's mission is to enable Hong Kong enterprises to improve the efficiency, safety, and visibility of supply chains across multiple sectors and facilitates commerce connectivity through the provision of global standards and a full spectrum of standards-based solutions and services. GS1 Hong Kong engages with communities of trading partners, industry organisations, government, and technology providers to understand and respond to their business needs through the adoption and implementation of global standards.
Currently, GS1 Hong Kong has over 7,000 corporate members covering close to 20 industries including retail consumer goods, food and food services, healthcare, apparel, logistics as well as information and technology. GS1 Hong Kong continually enhances and rolls out new services and solutions to help our corporate members to embrace new realities, new challenges, and new opportunities.
For more information about GS1 Hong Kong, please visit www.gs1hk.org.