"Hong Kong Trusted Product" e-Commerce Solution on ShopThruPost Offers 'Double Trust' to Hong Kong Brands, Merchants and SMEs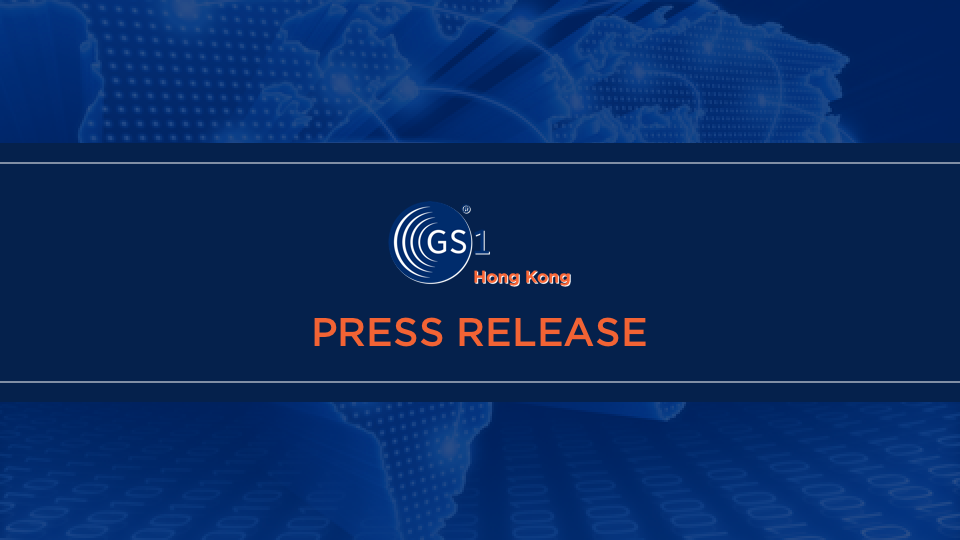 Enhanced authenticity and trusted delivery expand opportunities for Hong Kong businesses
HONG KONG (October 28, 2016) – The "Hong Kong Trusted Product" designation powered by GS1 Hong Kong, a not-for-profit organisation dedicated to the implementation of global standards to improve efficiency and visibility along the supply chain, is now available on ShopThruPost, the e-commerce platform administrated by Hongkong Post.Hong Kong brands, merchants and SMEs can now join the "Hong Kong Trusted Product" programme to enjoy 'double trust' – enhanced product authenticity delivered through the proven reliability of Hongkong Post to more than 200 countries and regions worldwide.
The"Hong Kong Trusted Product" programme was created by GS1 Hong Kong to enhance consumer confidence in Hong Kong products. This "seal of approval" allows Hong Kong brands and SMEs to provide consumers with verified, consistent information about their products through the GS1 system of standards. GS1 standard barcode (also known as Global Trade Item Number, GTIN) allows consumers to obtain detailed product information conveniently through the internet or mobile devices. For SMEs and brands, the programme enhances reputation and facilitates sales.
"Registered Hong Kong companies and brands with registered international product code will enjoy the benefits of our global standards for recognition, authenticity and easy verification," said Anna Lin, Chief Executive of GS1 Hong Kong. "Each barcode will tell the product's story, including the GTIN, brand name, product description, Hong Kong origin and company, providing added trust for consumers."
"Today, top global e-retailers such as Alibaba, Amazon, eBay, and Google have already adopted GS1 Standards as the tool for improving the quality of product data to increase consumer trust, and relevance of online and mobile search results," Lin added.
"With a long history of providing reliable and affordable postal services to the local community, Hongkong Post is well recognised as a trusted intermediary. Building on this trust, Hongkong Post is glad to join hands with GS1 Hong Kong in launching the 'Hong Kong Trusted Products' on ShopThruPost", said the Postmaster General, Mrs. Jessie Ting.
This collaboration initiative provides consumers with a wide selection of trusted products in a reliable and secure online environment. Available also on mobile app (both iOS and Android versions), ShopThruPost allows shoppers the convenience of mobile shopping anytime, anywhere. Online purchases are delivered to buyers through Hongkong Post's trusted local and international delivery network.
For companies, the "Hong Kong Trusted Product" designation offers an effective means for product promotion and business growth both locally and worldwide. ShopThruPost, which is available also on mobile app, is an ideal choice for businesses, especially SMEs and start-ups, to participate in e-commerce within minimum upfront investment.
| | |
| --- | --- |
| (QR code of ShopThruPost mobile app for iOS) | (QR code of ShopThruPost mobile app for Android) |
Hong Kong products are always in demand for their quality and authenticity, and Hong Kong has long been a retail shopping destination for consumers worldwide, especially from mainland China. Online shopping has also grown exponentially, with China becoming the world's largest e-commerce market with a transaction value of 4 trillion yuan over the past year. However, almost 80% of online consumers are concerned about product authenticity when they buy online. In addition, even though this rise in online shopping has created opportunities for brands and companies, counterfeiters are also expanding their footprint, creating confusion and eroding consumer confidence.
The "Hong Kong Trusted Product" designation on ShopThruPost offers an additional e-commerce platform for e-shoppers to enjoy the quality and trust of Hong Kong genuine products paired with the convenience of shopping online. Featuring four product categories at the moment - consumer electronics, food, cosmetics and health supplements –registered Hong Kong brands, merchants and SMEs will be listed upon verification by GS1 Hong Kong and HK Post when they register with GS1 Hong Kong.
The programme also enables Hong Kong SMEs to ramp up their businesses online through minimal investment. Unlike the leading e-marketplaces available in China, listing on ShopThruPost allows merchants to connect with customers for a low annual fee, without incurring security deposit and software license fees.
"Hong Kong Trusted Product" is now available on ShopThruPost:
http://www.shopthrupost.hk/product_category.jsp?catid=CA2641&ad=top
For more details, please visit:
https://www.gs1hk.org/HKTrustedProduct/overview.
About GS1 Hong Kong
Founded by the Hong Kong General Chamber of Commerce in 1989, GS1 Hong Kong is the local chapter of GS1®, a not-for-profit, standards organisation that develops and drives adoption of easy-to-implement global standards for business to uniquely identify, accurately capture and automatically share vital information about products, locations and assets. Headquartered in Brussels, Belgium, GS1 has over 110 national chapters in 150 countries.
GS1 Hong Kong's mission is to enable Hong Kong enterprises to improve the efficiency, safety, and visibility of supply chains across multiple sectors and facilitates commerce connectivity through the provision of global standards and a full spectrum of standards-based solutions and services. GS1 Hong Kong engages with communities of trading partners, industry organisations, government, and technology providers to understand and respond to their business needs through the adoption and implementation of global standards.
Currently, GS1 Hong Kong has over 7,000 corporate members covering close to 20 industries including retail consumer goods, food and food services, healthcare, apparel, logistics as well as information and technology. GS1 Hong Kong continually enhances and rolls out new services and solutions to help our corporate members to embrace new realities, new challenges, and new opportunities. For more information about GS1 Hong Kong, please visitwww.gs1hk.org
About Hongkong Post
Hongkong Post (HKP) has a long history of serving the Hong Kong community. Pursuant to its corporate vision of "Linking People, Delivering Business", HKP provides customers with accessible, reliable and efficient postal services at reasonable prices. Operating as a trading fund, HKP has reinvented itself as a customer-focused and market-oriented postal organisation.
Currently, HKP operates an extensive postal infrastructure comprising 125 post offices (including 3 mobile post offices), a territory-wide last mile delivery network and global delivery capability. HKP provides a wide spectrum of quality postal and associated services, including services in support of e-commerce.
For more information about HKP, please visit www.hongkongpost.hk
For media enquiries, please contact:
GS1 Hong Kong

Corinna FUNG
Senior Manager, Corporate Communications
Tel: (852)2863 9787
e-mail:      corinnafung@gs1hk.org

Hongkong Post

Sonia SO
Senior Manager (Public Relations)

Tel: (852) 2921 2261

e-mail:  sonia_wm_so@hkpo.gov.hk