GS1 Hong Kong's Internet of Things Awards ceremony showcases advanced technology and successful applications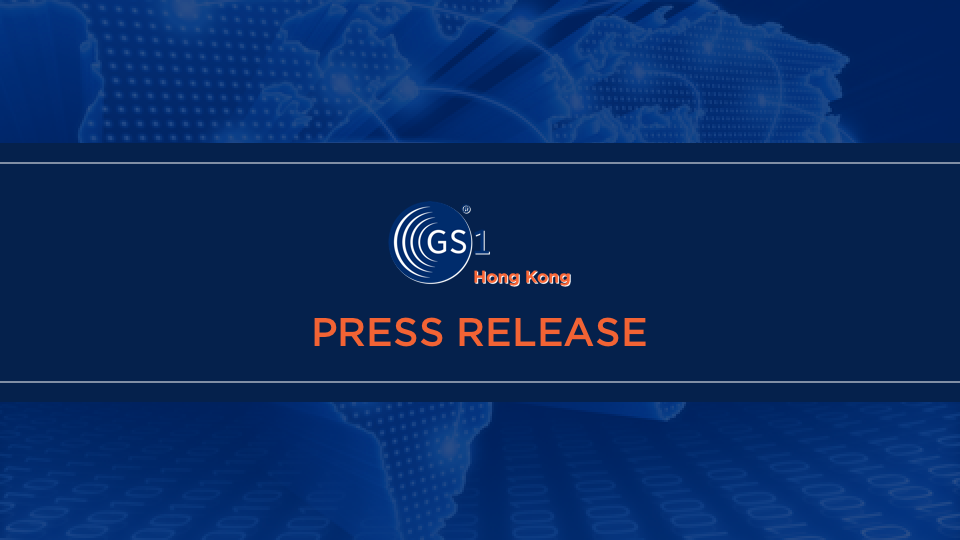 Business and student winners drive local IoT development with their innovation and talent, making Hong Kong ready for the era of "everything connected"
 
Hong Kong – December 17, 2014 – GS1 Hong Kong's Hong Kong Internet of Things (IoT) Awards presentation ceremony was held at the Hong Kong Convention and Exhibition Centre on 17 December 2104 with Daniel Lai, BBS, JP, Government Chief Information Officer of Hong Kong SAR as the guest of honour. The ceremony was to recognise pioneering enterprises and outstanding tertiary students for their innovation in applying IoT technology. Taking place for the first time in 2014, the new awards program aims to showcase innovation in the field, and support the Hong Kong SAR Government's long-term Digital 21 Strategy and blueprint for the territory's ICT development.
The Hong Kong Internet of Things Awards scheme features Gold, Silver and Bronze awards in six main categories:
·         IoT Implementation Excellence
·         IoT Application Innovation
·         Winning IoT Technology
·         RFID Implementation Excellence
·         RFID Application Innovation
·         Winning RFID Technology
The "Real-World IoT Platform for the Electricity Supply Market – myEnergy Programme" of CLP Power Hong Kong Limited won the Gold Award in both the IoT Implementation Excellence and the IoT Application Innovation categories. The innovative program leverages technologies including smart meter and mobile app to provide residential and corporate customers energy consumption information and energy saving tips. The environment-friendly program not just putting IoT concept into action but also encouraging residential and corporate customers to reduce their energy consumption.
There were two Gold Award winners in the Winning IoT Technology category; one of them is the Equipment Height Real-time Monitoring System (EHRMS) for the Hong Kong-Zhuhai Macao Bridge Project by DigiMobi Technology Limited and Rodsum Wireless Limited. Different kinds of sensors, GPS system and the Internet are wirelessly connected for determining the height of a jib/boom on crane barges. It can help preventing the height from exceeding the Airport Height Restriction parameter for safety.
Another Gold award in the Winning IoT Technology category went to he Mobile Heart Health Monitoring System by the Hong Kong Applied Science and Technology Research Institute Company Limited (ASTRI). The system is a good example of medical application of IoT technology. It allows patients to monitor their heart condition anytime, anywhere by connecting a tiny low-power wireless electrocardiography (ECG) device with smartphone, tablet or PC.
At the same time, Chow Tai Fook Jewellery Co. Ltd. took the Gold Award for both RFID Implementation Excellence and RFID Application Innovation, with its ICSRFID-technology Deployment programme. The RFID-enabled inventory system developed in-house and successfully helped reducing stocktaking time and human error, while improving operational efficiency and enhancing customers' shopping experience.
The Gold Award for Winning RFID Technology went to U.R.RFID Limited. Its washable, non-removable Heat Transfer RFID Label facilities apparel industry to adopt RFID technology.
For the Hong Kong U-21 Internet of Things (IoT) Awards, students from the Department of Electronic & Computer Engineering of the Hong Kong University of Science and Technology (HKUST) received the Gold Award for IoT Revolution Concept, while students from the Hong Kong Polytechnic University (PolyU) took the IoT Revolution Application Gold Award. The HKUST's PiCode allows a generic picture to be embedded into a 2D barcode. As for PolyU's Disabled Assistant System, it leverages RFID technology to make occupational therapy more effective with more fun.
"The global rapid development of the Internet of Things has brought along tremendous applications and opportunities," said Ms Anna Lin, JP, Chief Executive of GS1 Hong Kong. "The Hong Kong IoT Awards winners can certainly provide role models and showcase how global commerce and our daily life can benefit from 'everything connected'. I would like thank all the winners to continue their effort in leading our way to the era of the connected world." 
For more information, please visit http://www.gs1hk.org/en/awards/hk_iot_awards/objectives.html. 
About GS1 Hong Kong
Founded by the Hong Kong General Chamber of Commerce in 1989, GS1 Hong Kong is the local chapter of GS1®, a not-for-profit, global supply chain standards organisation headquartered in Brussels, Belgium, with over 110 national chapters in 150 countries.   

GS1 Hong Kong's mission is to enable Hong Kong enterprises to have more efficient, visible and safer supply chains through the provision of global standards and a full spectrum of standards-based solutions and services, thus making possible business optimisation and value creation. It engages with communities of trading partners, industry organisations, governments, and technology providers to understand and respond to their business needs through the adoption and implementation of global standards. 

GS1 Hong Kong currently has more than 6,500 corporate members covering close to 20 industries including retail consumer goods, food, wine, healthcare, apparel, consumer electronics, logistics, information and technology. 

For more information about GS1 Hong Kong, please visit www.gs1hk.org.
Issued on behalf of GS1 Hong Kong by LEWIS PR
For further information, please contact:
Esther Li (GS1 Hong Kong): Tel: (852) 2863 9763
Email: estherli@gs1hk.org
Brian Paterson (Lewis PR): Tel: (852) 2122 9762
Email: brian.paterson@lewispr.com
Appendix
The winners of the Hong Kong Internet of Things (IoT) Awards
Category

Award

Company

Project title

IoT Implementation Excellence

Gold

CLP Power Hong Kong Limited

Real-World IoT Platform for Electricity Supply Market- myEnergy Programme

 

Silver

Sino Parking services Limited

IoT-based Advanced Automobile Parking Navigation System

 

Bronze

Guangdi (Hong Kong) Company limited

Intelligent Agriculture based on IOT

IoT Application Innovation

Gold

CLP Power Hong Kong Limited

Real-World IoT Platform for Electricity Supply Market- myEnergy Programme

 

Silver

Sino Parking services Limited

IoT-based Advanced Automobile Parking Navigation System

Winning IoT Technology

Gold

DigiMobi Technology Limited and Rodsum Wireless Limited

Equipment Height Real-time Monitoring System (EHRMS) for Hong Kong-Zhuhai Macao Bridge Project

 

Gold

Hong Kong Applied Science and Technology Research Institute Company Limited (ASTRI)

Mobile Heart Health Monitoring System

 

Silver

Lincogn Technology Co. Limited

Bluetooth Smart Home

 

Silver

Hong Kong Communication Co. Ltd

HKC Real Time Location Tracking System Application Platform

RFID Implementation Excellence

Gold

Chow Tai Fook Jewellery Co. Ltd

ICS RFID-technology Deployment (IRD)

 

Silver

KentFa Advanced Technology Corp., EPC Solutions Taiwan Inc., and Sunbest Technology Company Ltd.

CABLE ANTENNA with Enhanced Surface Wave Guide

 

Bronze

PCCW Solutions Limited and Jing Mei Industrial Limited

RFID-based Electroplating Process Management System

RFID Application

Innovation

Gold

Chow Tai Fook Jewellery Co. Ltd

ICS RFID-technology Deployment (IRD)

 

Silver

KentFa Advanced Technology Corp., EPC Solutions Taiwan Inc., and Sunbest Technology Company Ltd.

CABLE ANTENNA with Enhanced Surface Wave Guide

 

Bronze

PCCW Solutions Limited and Jing Mei Industrial Limited

RFID-based Electroplating Process Management System

Winning RFID Technology

Gold

U.R.RFID Limited

Heat Transfer RFID Label

 

Silver

Megabyte Limited

mTray - mobile Retail Tray
The winners of the Hong Kong U-21 Internet of Things ( IoT ) Awards
Category

Award

University

Project title

IoT Revolution Concept

Gold

Department of Electronic & Computer Engineering, Hong Kong University of Science and Technology

PiCode : Picture 2D Barcode

 

Silver

Department of Information Systems - Information Management, City University of Hong Kong

The iWear Closet

 

Bronze

Marketing, Hong Kong Community College

Q- Waste

 

Bronze

Associate in Business (Marketing), Hong Kong Community College

Open toilet

IoT Revolution Application

Gold

Department of Computing, The Hong Kong Polytechnic University

Disabled Assistant System: Using RFID and Hand Detection technologies

 

Silver

Dept. of Industrial and Manufacturing Systems Engineering, The University of Hong Kong

UbiPen: A multisensory and wearable smart pen for the internet of manufacturing things

 

 

Bronze

High Diploma in Software Engineering (Year 2), Hong Kong Institute of Vocational Education (Tsing Yi)

Smart Shopping Mobile Service Platform with using iBeacon, NFC and QR code Technologies

 

Bronze

Department of Computer Science, Advanced Info. System (Year 1), Hong Kong Baptist University

"EyeBB": Intelligent Behaviour and Safety Tracker for Kids