GS1 Hong Kong's Response to Policy Address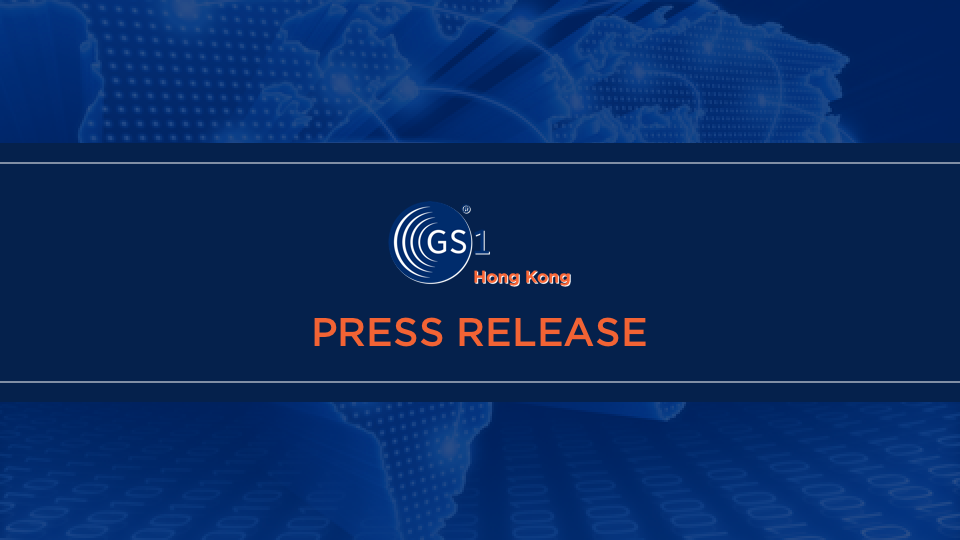 Hong Kong – January 21, 2015 – The Chief Executive released Policy Address on 14 January, 2015. GS1 Hong Kong welcomes he points that are closely related to your interests:
In terms of Value-added Maritime Services, the Policy Address points out that "Hong Kong is well positioned to serve as a springboard for Mainland maritime companies looking to 'go global', as well as a platform for international maritime companies to tap the Mainland market. Hong Kong has what it takes to become an important international maritime services hub for China and the Asia-Pacific region."
In this regard, sponsored by the Hong Kong Logistics Development Council, GS1 Hong Kong and Asian Institute of Supply Chains & Logistics of the Chinese University of Hong Kong conducted the "Feasibility Study on Cross Border Supply Chain Visibility Across Guangdong, Hong Kong and Asia" in 2014. The study report reveals that the key to Hong Kong retaining its position as an Asian logistics hub lies in improving cross-border Supply Chain Visibility (SCV). Hong Kong has long been an entrepot and a regional logistics hub with geographical advantage and close ties to Mainland China. With Mainland China being Hong Kong's largest trading partner, most cargo passes through Hong Kong as transshipments. However, the trading landscape has evolved significantly as Mainland China has entered into free trade agreements with Association of Southeast Asian Nations (ASEAN) countries. Free trade has induced the need for transparent information and connectivity across borders. To retain its competitiveness amidst the dynamic business landscape, Hong Kong's top priority is to secure SCV or risk losing out.
APEC has long advocated the improvement of supply chain performance and pledged to eliminate the eight choke points including that of transparency, and reduce transactions cost by 10% across the APEC region by 2015. According to the 22nd APEC Economic Leaders' Declaration released in November, 2014, "the APEC should translate the Free Trade Area of the Asia-Pacific (FTAAP) from a vision to reality", and the leaders reaffirm their commitment to the eventual FTAAP as a major instrument to further APEC's regional economic integration agenda. In addition, APEC leaders recognize that the use of standardized codes will enable information about traded goods to be easily understood and shared by all parties, and thus they will "encourage APEC economies to work with the private sector to promote further cooperation on global data standards and their wider use by developing pilot projects". GS1 Hong Kong Chief Executive Anna Lin JP says, "We havebeen fostering the adoption of the international supply chain standards and solutions. To follow the trend of regional and global economic integration, we will keep taking the opportunities from the policies and measures to help businesses thrive."
In terms of Innovation and Technology, according to the Policy Address, "the latest Digital 21 Strategy envisions that the Government will make wider use of sensors, the Internet of Things and big data analytics for better public services and sustainable social and economic growth."
This is a good news to GS1 Hong Kong. A study by Forrester Consulting shows that the value brought by the Internet of Things (IoT) will be 30 times the value brought by the Internet, and will lead to a technology market of a bigger scale. It will create value in terms of real-time monitoring of the transportation process, guarantee of the product quality and the capture of the big data in logistics.
In IoT, RFID technology plays an essential role in transmitting information and data. By applying RFID, enterprises and organizations can obtain transparent information on identifications, locations, products, assets, transactions and even people to track and trace every single object, so that businesses can make instant and effective decisions. RFID can also help logistics industry obtain accurate information by monitoring the real-time status of all the links of the supply chain, including product design, raw material purchase, production of semi-finished and finished goods, transportation, warehousing, delivery, sales or even refund and after-sales services.
Integrated RFID Baggage Reconciliation and Management System applied by Airport Authority Hong Kong is a prime example of IoT. With the RFID tags based on EPC UHF Gen 2 standard, the system handles over 110,000 luggage every day, offering fast and accurate services to travelers.
GS1 Hong Kong has been promoting and facilitating the IoT technologies and industry adoption since the introduction of a widely accepted and user driven RFID standard, the Electronic Product Code (EPC) and other technologies. GS1 Hong Kong has introduced a number of initiatives such as establishing Hong Kong Internet of Things Centre of Excellence, setting up the IoT Industry Advisory Council, holding annual Internet of Things Conference and organizing Hong Kong Internet of Things (IoT) Awards in 2014.
Also in the section of Innovation and Technology of Policy Address, the Government will "intend to use Kowloon East as a pilot area to explore the feasibility of developing a Smart City." 
 
One of GS1 Hong Kong's initiatives is to promote smart city. This year, GS1 Hong Kong is appointed as the leading organization for the Best Smart Hong Kong Awards 2015, a brand-new award stream introduced by the annual Hong Kong ICT Awards, steered by the Office of the Government Chief Information Officer, HKSAR Government. This award covers three categories, namely Best Internet of Things Application, Best Big Data Analytics Application, and Best Public Sector Information Application with objective to encourage the development of "smart city" initiatives and solutions. Anna Lin says, "We hope that through our efforts, the Best Smart Hong Kong Awards can encourage the public and the enterprises to proactively contribute to building Hong Kong into a Smart City. Please stay tuned with the announcement of the award results, and hope members find the awardees' cases inspiring."
GS1 Hong Kong will keep updating the members on the latest policies and measures, and hope members hand in their opinions, which GS1 Hong Kong will reflect to the Government.
Useful information: 
For further information, please contact GS1 Hong Kong by phone (852) 2863-9701 or at info@gs1hk.org.
About GS1 Hong Kong
Founded by the Hong Kong General Chamber of Commerce in 1989, GS1 Hong Kong is the local chapter of GS1®, a not-for-profit, global supply chain standards organisation headquartered in Brussels, Belgium, with over 110 national chapters in 150 countries.  
GS1 Hong Kong's mission is to enable Hong Kong enterprises to have more efficient, visible and safer supply chains through the provision of global standards and a full spectrum of standards-based solutions and services, thus making possible business optimisation and value creation. It engages with communities of trading partners, industry organisations, governments, and technology providers to understand and respond to their business needs through the adoption and implementation of global standards.
GS1 Hong Kong currently has more than 6,500 corporate members covering close to 20 industries including retail consumer goods, food, wine, healthcare, apparel, consumer electronics, logistics, information and technology.
For more information about GS1 Hong Kong, please visit www.gs1hk.org.