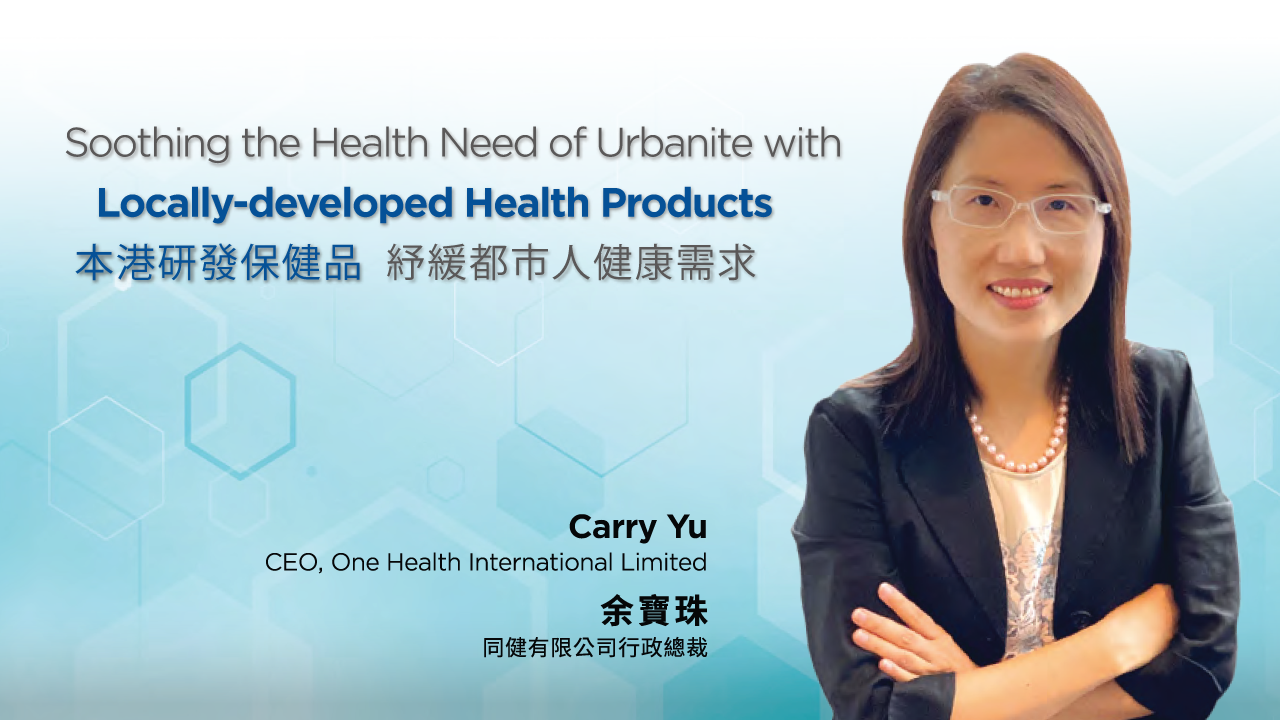 Soothing the Health Need of Urbanite with Locally-developed Health Products
Body
The evolving pandemic has put citizens on high alert to care for their own health. Found in 2018, "One Health" has been building a solid footing locally in times of pandemic, with its university-led clinical trial and laboratory certification. Currently testing the waters in south China region and eyeing South East Asian market for expansion, the local brand hopes to thrive in the region drawing on Hong Kong's reputation for robust quality control and value.
"The brand was established by the former team of The Institute for the Advancement of Chinese Medicine (IACM) Ltd, a subsidiary of Hong Kong Baptist University (HKBU). As the institute decided to cease the manufacturing and commercialisation of some well-researched products, some alumni of HKBU felt the need to build "One Health" brand to continue selling those products with enhanced features, keeping them alive for the benefit of the public."Carry Yu, CEO of One Health recalled.
Addressing Market Needs
Offering 2 major categories of 6-7 products each, namely oral and external use supplements, the brand's Spleen Care and Throat Care Granule are crowned the flagship products. Aimed for bustling city workers, the sachets are soluble in drinks that saves people's time for making, offering both convenience and protection.
"9 out of 10 Hong Kong people are suffering from dampness, mainly because Hong Kong's humid weather and people's practice to drying clothes inside the apartment. Living in a knowledge-based economy, Hong Kong people often think too hard, which can hurt the spleen and cause dampness too, resulting in fatigue and sore muscle. According to FRC market research, 93% of users recognized the efficacy of One Health Spleen Care Granule in reducing fatigue and refreshing mind, effectively fighting against sub-optimal health and increasing immunity."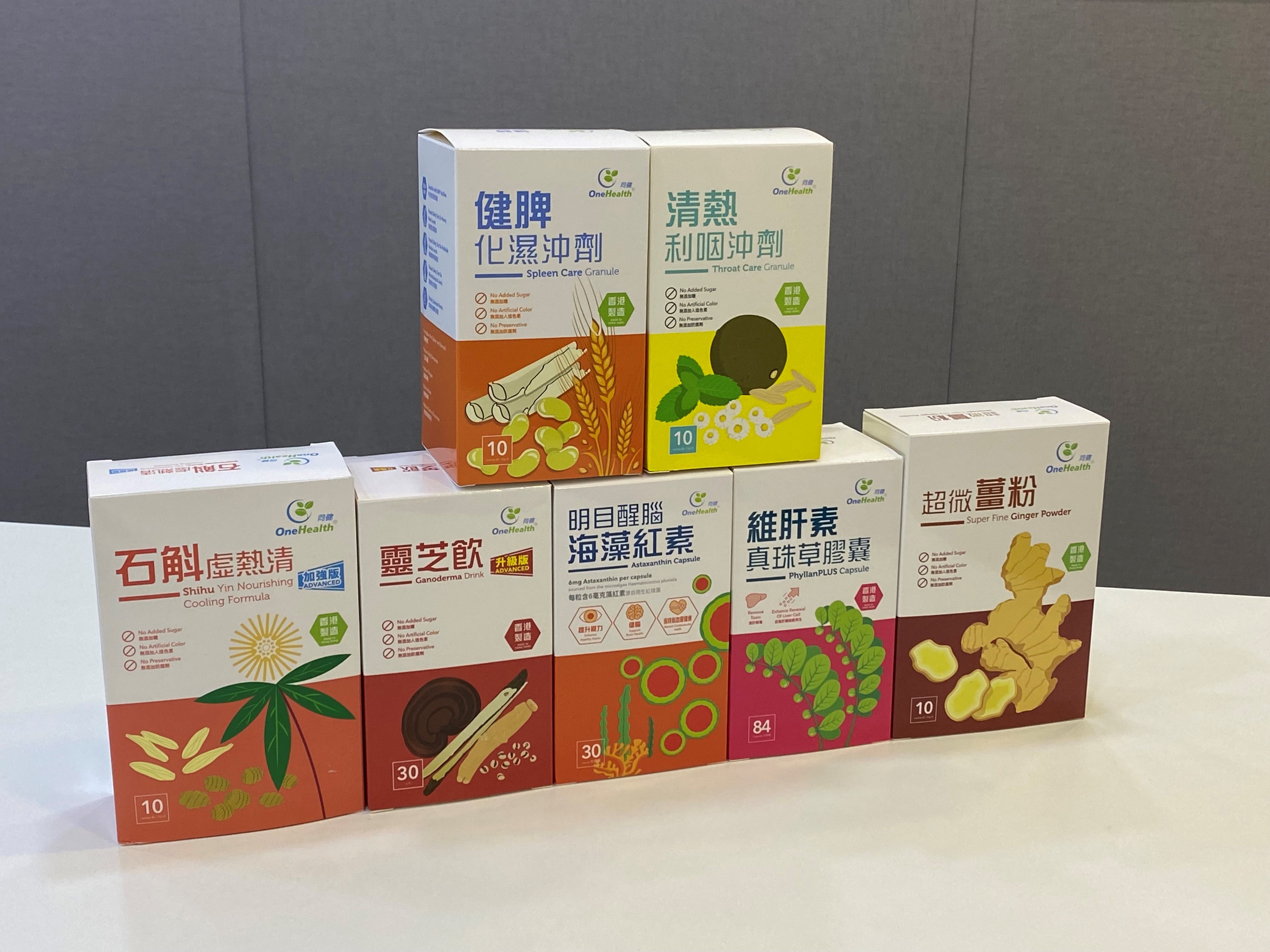 Apart from physical sales channels in Mannings and CRcare, the company also emphasised the advantages of online channels such as onehealth.com.hk, HKTVmall, Hong Kong Healthy Living, TownGas Fun. It is also joining hands with different enterprises to offer discounts as an integrated approach to infiltrate the market and raise brand awareness.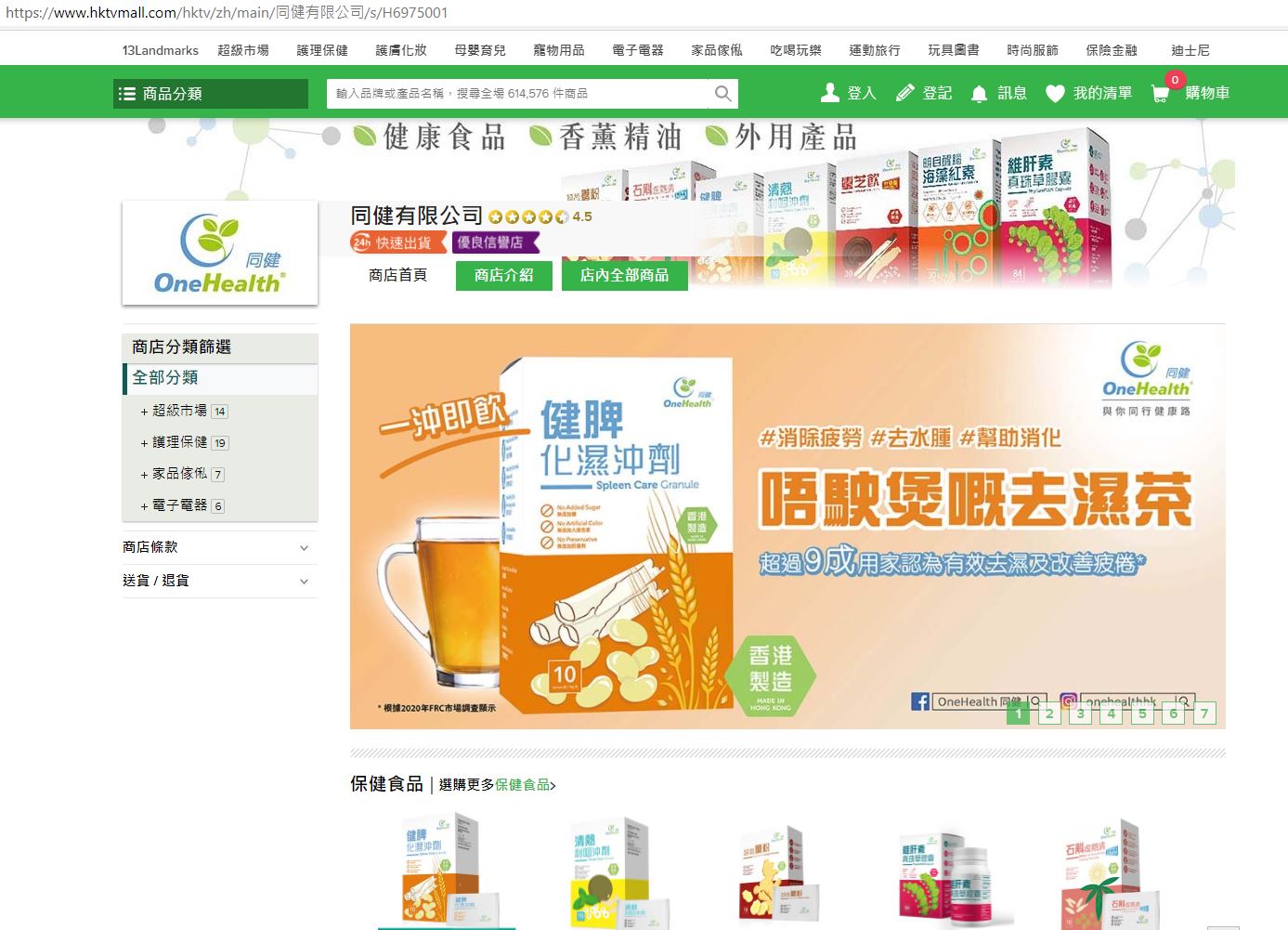 Carry added that there's also a market need for their products in the humid South China region, but the main hurdles as their health supplements enter into Mainland markets are the complicated processes which may take months or years to complete, such as applications for health supplements and Chinese medicine certificates, or custom declarations. The company must also consider the promotion and management of the fragmented sales channels, or it may market to no avail.
Mainland "Big Health" Market Opportunities
"One Health" decided to try out GS1 HK's "Trusted Market x WJH" programme, to speed up its product listing in the Mainland O+O (online & offline) markets using the Custom's Green Channel*, facilitating sales and logistics for gauging better market response.
"We treasure highly our professional brand image because our expertise is rooted in the R&D for Chinese medicine. GS1 HK is a not-for-profit global organisation, so we share the kindred spirit and have faith in the programme."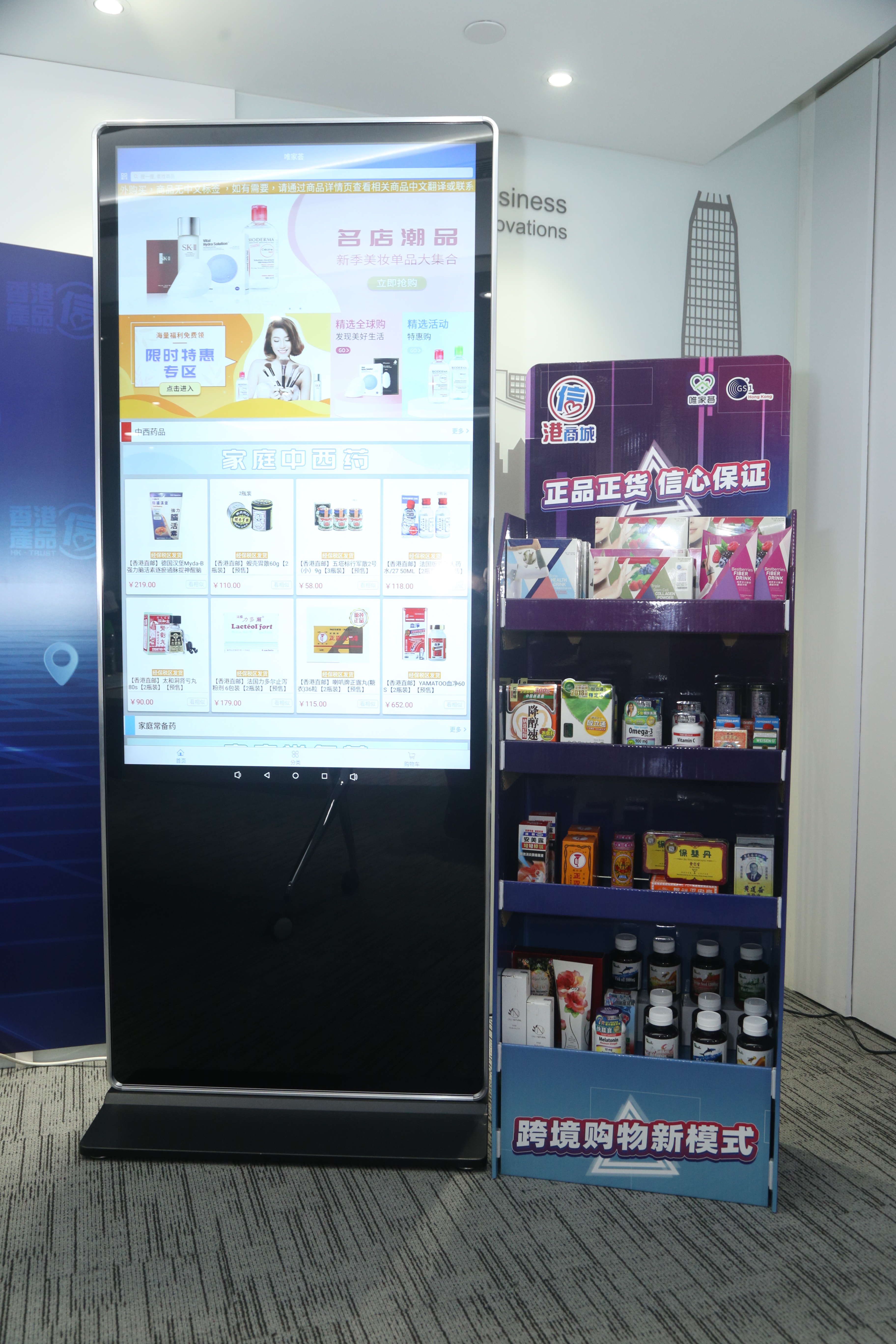 The programme offers one-stop omni-channel marketing services, covering customs declaration, products listing, cross-border and mainland logistics and storage, brand promotion to offline display. In about 2 months' time, "One Health" products are already selling in the Mainland markets. Partnering with various large-scale reputable pharmacies for physical point-of-sales, the company's products are listed on product display stands and digital kiosks, which enables mainland consumers to experience the products and connect them offline to online.
Products listed onto the platform via the programme will be given an exclusive anti-counterfeiting "REAL Barcode / QR" by GS1 HK to ensure the authenticity of its source, boosting confidence for the mainland consumers.
"We find the programme aptly address our needs for a start, providing professional customer service and operational support at a cost-effectively manner. Mainland consumers will also find our products trust-worthy with GS1 HK's authentication label."
Caring Services Boosting Confidence
Specialised in R&D and pledged to top quality, the company has successfully procured the Innovation and Technology Fund, to which it is working with universities to innovate new slimming and liver-health products. Designed to revitalise the city dwellers who are deprived of sleep, exercise and regular meal hours, the company also introduced essential oil with ultrasonic aroma diffuser, warm and cold pack, etc.
"One Health" places great values on social and environmental responsibility, and was awarded "The Caring Company" for 2 consecutive years for its charitable deeds. "On top of quality, we always put our customers first and listen to their needs and feedback, for example we have pledged to confirm orders within 24 hours and arrange delivery as quick as we can."
Recognised by GS1 HK's 10th Caring Consumer Scheme, One Health reached the "4C" standards: Consumer Centric, Conforming to Commitment, Championing Quality and Caring for staff. "The 'Consumer Caring Company' honour is a vote of confidence for our customers and team, offering customers a peace of mind to buy and consume whilst empowering employees to strive for excellence."
Carry believes Hong Kong brands still enjoy some advantages. "Hong Kong has been known for its quality control system and stringent regulations. They are not only excellent assurances to most buyers that will not change in the short run, but also an important element for the medicine and healthcare industry. These assurances are the pre-requisites for local business like us to stay competitive in the markets.
* Zenecom, holding company of WJH, is a cross-border e-commerce pilot enterprise approved by the Chinese government