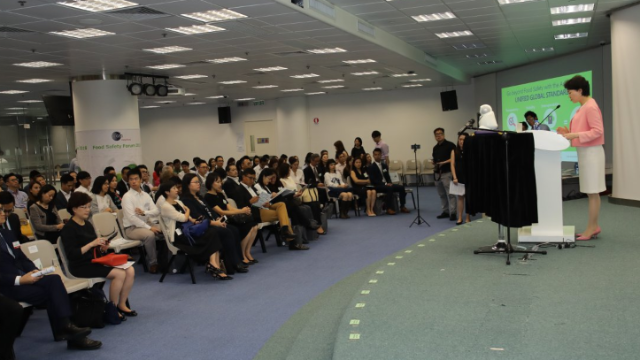 18 July 2016
Food Safety Forum 2016 - A New Paradigm to Deliver Consumer Trust Through Food Chain Visibility
14:00 - 17:45
Jockey Club Innovation Tower 賽馬會創新樓
--
English
Summary
Member price: FREE of Charge
Non member price: FREE of Charge
A New Paradigm to Deliver Consumer Trust Through Food Chain Visibility
*The event was conducted in English
For enquiry, please contact food@gs1hk.org
GS1 Hong Kong Quality Food Traceability Scheme Website: www.gs1hk.org/GS1HKFoodScheme
Overview
Organiser​                               Co-organiser​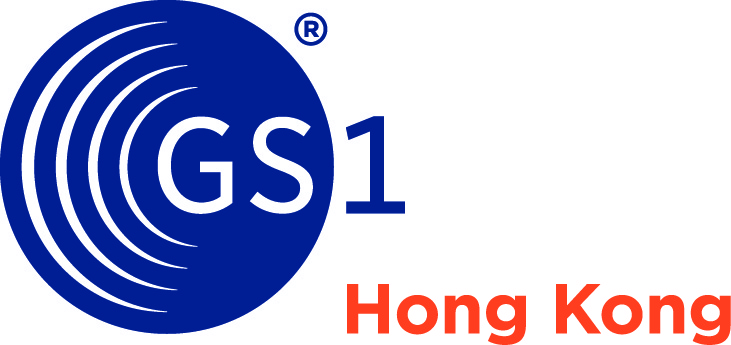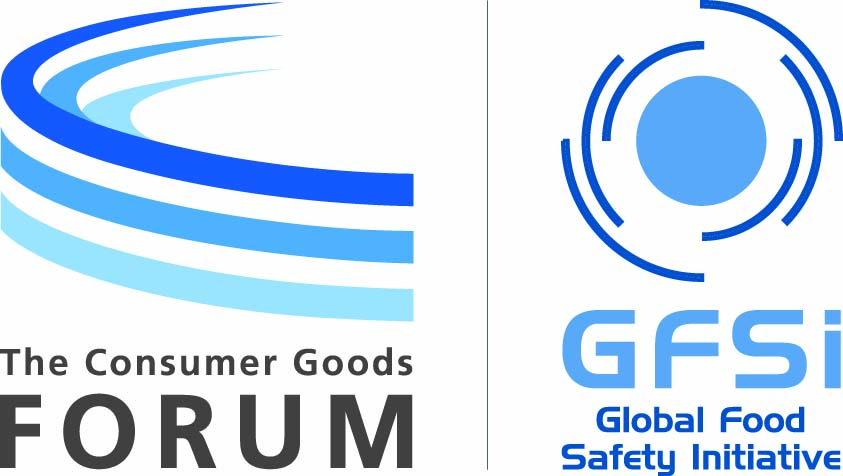 Food Safety Forum 2016
          - A New Paradigm to Deliver Consumer Trust Through Food Chain Visibility
GS1 Hong Kong Food Industry Forum 2016, jointly organised by GS1 Hong Kong and Global Food Safety Initiative China (GFSI), was held on 18 July. Themed with"A New Paradigm to Deliver Consumer Trust Through Food Chain Visibility" this year, the Forum provided a platform for 300 food safety experts and stakeholders in the food industry to exchange views on the regulatory policy implications, enhancing consumer trust by traceability and industry collaborations.
For the Forum pictures: www.facebook.com/GS1HKFoodScheme
Headline Daily report (in Chinese): paper.stheadline.com/headline/?date=2016-08-01&page=25
Winning enterprises of GS1 Hong Kong Quality Food Traceability Scheme 2016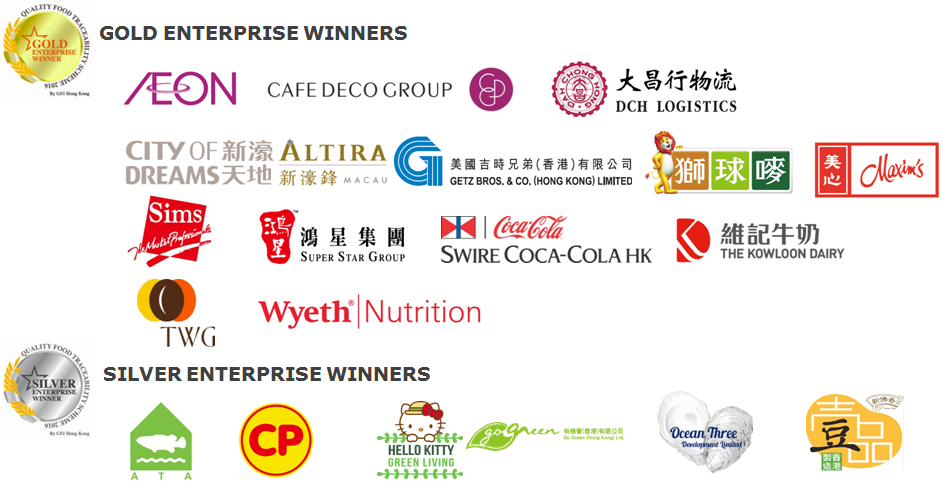 ABOUT THE FORUM
In the last couple of years, incidents of problematic or contaminated food such as gutter oil, melamine-tainted milk powder and freshwater fish with Malachite Green have aroused public concern on food safety.   The food industry is becoming more customer-oriented and it requires faster response to deal with food scandals and incidents. However, the current food product information management process cannot guarantee that the food is authentic, in good quality and safe. International standards, interoperability between buyers and suppliers as well as traceability methodology, are therefore, crucial to minimise the production and distribution of unsafe or low quality products, thereby eliminating the potential for negative publicity, liability, and recalls.
With better food traceability to track and trace the food and source of all inputs forwards and backwards, such as feed, ingredients and packaging, through all stages of production, processing and distribution, the industry can prevent contaminated products from reaching consumers and minimise risks to the public.
Gold Sponsor

Sponsors

Who is it for
Government representatives
Food safety management executives, food quality control/assurance professionals, food manufacturers, food sourcing and trading companies, logistics service providers, retailers, catering and hospitality
Industry practitioners who seek initiatives to improve their food chain efficiency and traceability
Supporting Organisation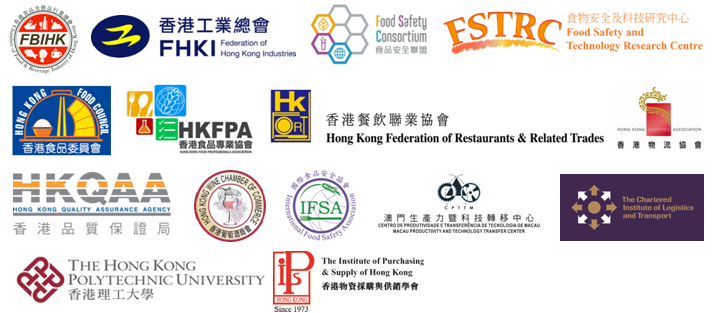 Outline
This annual industry forum serves as a platform for food safety experts and stakeholders in the food industry to exchange insights.  The discussion will focus on 3 key areas which are steering the growth of the food safety development in Hong Kong.
Regulation Implications:  Driving the needs of food safety assessment and the latest applications in Hong Kong and China
​Consumer trust by traceability:  Uplifting consumer trust with a traceable and visible food chain;
Collaborations:  The opportunity of collaborations between players along the food value chain
Agenda
Time

Topic

13:30-14:00

Registration and Industry Solution Booth Showcase

14:00-14:10

Welcome Address

- Ms. Anna Lin, JP, Chief Executive, GS1 Hong Kong

14:10-14:20

Opening Address by Guest of Honour

- Prof. Sophia Chan, JP, Under Secretary for Food and Health, Government of the HKSAR

14:20-14:40

Keynote - Food Safety Risk Assessment Development and Application in China

- Dr. Zhaoping Liu, Assistant Director, Division II of Risk Assessment, China National Center for Food Safety Risk Assessment (CFSA)

14:40-14:55

Achieving Food Safety from Farm to Plate

- Ms. Gail Chan, Head of Logistics and Quality Assurance, Maxim's Caterers Ltd.

14:55-15:10

Standards and Technologies Embracing Food Traceability

- Mr. Eric Soffer, Managing Director, Metro Food Sourcing Asia Pacific

15:10-15:50

GS1 Hong Kong Quality Food Traceability Scheme 2016 – Award Presentation Ceremony

GS1 Hong Kong launched the "Quality Food Traceability Scheme" in 2015 with an aim to recognise local enterprises which demonstrate excellence in food traceability practices, including the effective adoption of international standards and technologies for its food management systems to enable a high level of traceability with the ultimate goal of serving better and safer food to the consumers.

- Moderator: Ms. Heidi Ho, Principal Consultant, GS1 Hong Kong

15:50-16:15

Networking Break and Industry Solution Booth Showcase

16:15-16:30

Building and Maintaining Competitive Advantage Trough Sustainable Food Safety Policy

- Ms. Kularb Kimsri, Vice President, Global Standard System Centre, Charoen Pokphand and Foods PCL.

16:30-16:45

Collaboration: A New Food Business Perspective

- Mr. Paul Gallemore, Vice President, Deputy Chief Ethics and Compliance Officer, Walmart (China) Investment Co., Ltd.

16:45-17:35

Pioneers Panel Discussion: Winning Consumer Trust Through Industry Collaborations

A panel discussion on how to drive food supply chain stakeholders collaborating expertise to win consumer trust by enhancing food safety and traceability throughout the value chain.

Moderator:

- Ms. Yangying Xu, Chief Representative, Global Food Safety Initiative (GFSI) and Consumer Goods Forum (CGF) China

Panelists:

- Ms. Anna Lin, Chief Executive, GS1 Hong Kong

- Dr. Allen Ho,  Executive Vice-President, Technical Services, Lee Kum Kee International Holdings Ltd.

- Ms. Ruby O, Executive Director, Food Safety, Melco Crown Entertainment Ltd.

- Mr. Justin Chan, General Manager, Cold Chain Development, DCH Logistics Company Ltd.

- Mr. Katsuki Kishi, General Manager, Quality Management Department, AEON Co., Ltd.

17:35-17:45

Recap  & End of Forum