GS1 Hong Kong brings IoT ubiquity a step closer with new awards programme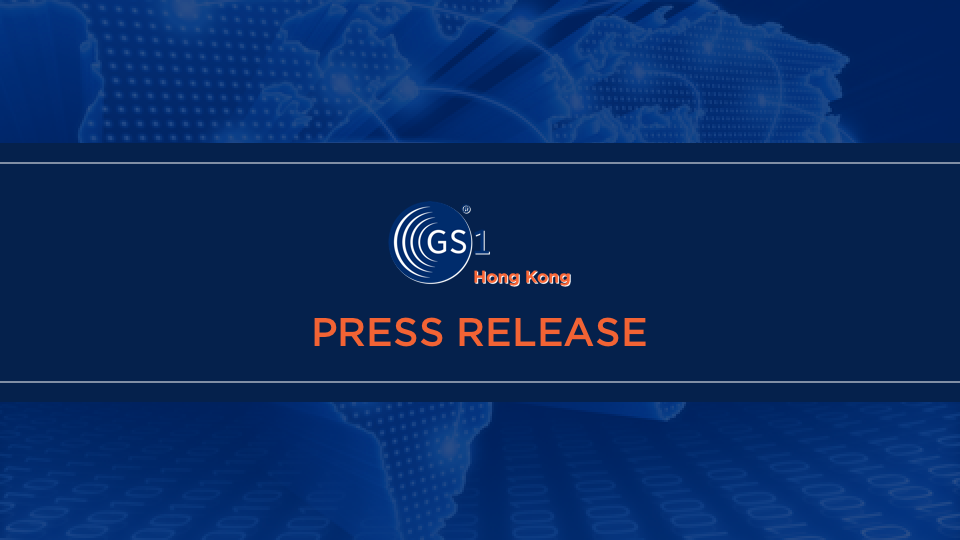 New Internet of Things Awards designed to showcase IoT excellence, promote adoption and support Government's Digital 21 strategy
 
Hong Kong – April 3, 2014 – GS1 Hong Kong is bringing the universal adoption of technologies that take advantage of the rapidly growing Internet of Things a step closer with the launch of new awards programme. Called the Hong Kong Internet of Things (IoT) Awards, the initiative is aimed at showcasing innovation in the field, recognising pioneering enterprises and outstanding tertiary students, and supporting the Hong Kong SAR Government's long-term Digital 21 Strategy and blueprint for the territory's ICT development.
The new awards programme follows the launch by GSI Hong Kong last year of the Hong Kong Internet of Things Centre of Excellence at the Hong Kong Science Park. While the Centre provides live demonstration of IoT-related technologies, the awards programme serves as a platform to stimulate innovative implementations and continuous development in the industry. It also sets the scene for the Hong Kong IoT Conference which GS1 Hong Kong is holding in April.
"The Internet of Things refers to any smart interconnected devices that enterprises or organisations adopt to obtain more visibility into the identification, location, and condition of products, assets, transactions, or even people. I am confident that this new award programme will provide role models, and help identify the business benefits and advantages of 'everything connected' for a host of industries and further strengthen the capabilities and competitiveness of Hong Kong enterprises in the IoT era," said Ms Anna Lin, JP, Chief Executive of GS1 Hong Kong.
Formerly known as the Hong Kong RFID Awards, the HK IoT Awards is designed turn a spotlight on local creativity and talent in developing new IoT applications or technological products to address business issues and challenges in daily life. It also offers a platform to champion the development of new IoT applications and products to exploit IoT technology.
The winners will enjoy a chance to showcase their organisation's competitive advantages to hundreds of local and global executives at the official Awards presentation ceremony, which is tentatively scheduled to take place in December.
The nominations for the Internet of Things (IoT) Awards programme are now open in six separate categories, including:
• IoT Implementation Excellence
• RFID Implementation Excellence
• IoT Application Innovation
• RFID Application Innovation
• Winning IoT Technology
• Winning RFID Technology
The U-21 IoT Awards programme for entrants from tertiary education institutions, is now open in two separate categories, including:
• IoT Revolution Concept
• IoT Revolution Application
"The Hong Kong IoT Awards are a fantastic opportunity for organisations and tertiary students to show the world that Hong Kong's appetite for embracing change and exploiting opportunities is as sharp as ever," said Lin.
The award programme is now open to all enterprises and tertiary education institutions. Applications can be submitted via email or delivered to the GS1 Hong Kong office no later than 12:00 noon on 13 June, 2014.
For more information, please visit http://www.gs1hk.org/hkiotawards . 
About GS1 Hong Kong
Founded by the Hong Kong General Chamber of Commerce in 1989, GS1 Hong Kong is the local chapter of GS1®, a not-for-profit, global supply chain standards organisation headquartered in Brussels, Belgium, with over 110 national chapters in 150 countries.   

GS1 Hong Kong's mission is to enable Hong Kong enterprises to have more efficient, visible and safer supply chains through the provision of global standards and a full spectrum of standards-based solutions and services, thus making possible business optimisation and value creation. It engages with communities of trading partners, industry organisations, governments, and technology providers to understand and respond to their business needs through the adoption and implementation of global standards. 

GS1 Hong Kong currently has more than 6,500 corporate members covering close to 20 industries including retail consumer goods, food, wine, healthcare, apparel, consumer electronics, logistics, information and technology. 

For more information about GS1 Hong Kong, please visit www.gs1hk.org.
Issued on behalf of GS1 Hong Kong by EBA Communications
For further information, please contact:
Esther Li (GS1 Hong Kong): Tel: (852) 2863 9763
Email: estherli@gs1hk.org
Brian Paterson (EBA): Tel: (852) 2537 8022
Email: brian.paterson@ebacomms.com