GS1 Hong Kong poised to help more SMEs increase consumer confidence and boost customer service levels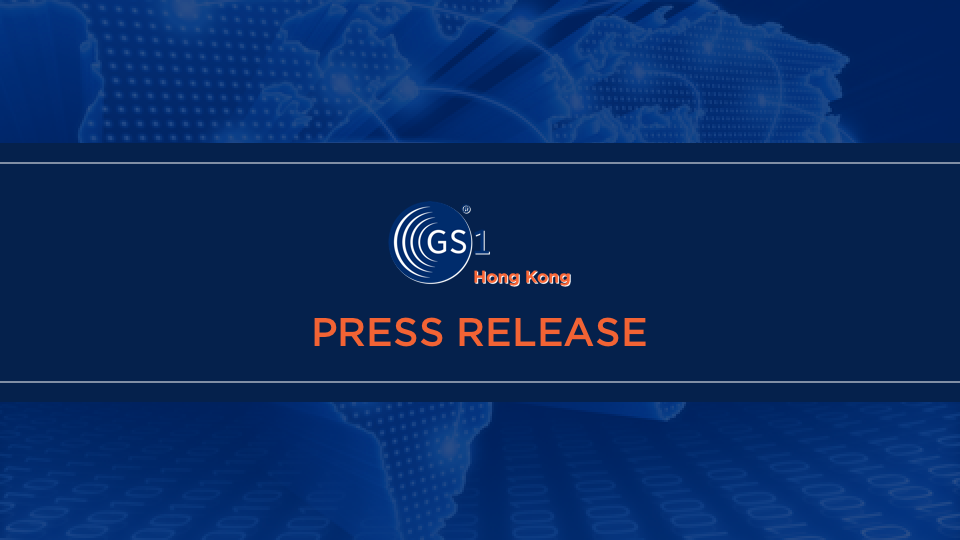 Consumer Connect, a ready-made mobile application, can help Hong Kong's competitive wholesale and retail industries easily add digital marketing into their business
Hong Kong – 28 November 2013: As Hong Kong's wholesale and retail industries become increasingly competitive, GS1 Hong Kong (GS1HK) believes that its Consumer Connect mobile application will help local businesses gain an edge for themselves by creating new shopping experiences and building confidence with their customers.
With one scan of a product BarCode with their mobile devices, Consumer Connect helps consumers access a company's branding and product information from a trusted source. This enables them to make sound shopping decisions, take advantage of marketing promotions or special offers that interest them, and even verify the authenticity of a product.
Sponsored by the Office of the Government Chief Information Officer (OGCIO) under the 2011/12 Sector-specific Programme for the Wholesale/Retail Sector, Consumer Connect was developed by GS1HK and officially launched in January this year.
This mobile app comes with a ready-made cloud computing-based portal technology to enable local small- and medium-sized (SME) wholesale, retail traders and brand owners to connect with their end-customers, building up customer loyalty and satisfaction. Using the GS1 BarCode – the prevailing global standard for product identification that is unique for each product – retail traders and brand owners can deliver detailed product information or a sales promotion any time via the app's Content Management System.
Consumers download the free app from AppStore for the iOS version and from Google Play for the Android version into their mobile device. With it, they can scan a BarCode and product information or details of sales promotions is automatically downloaded into their device.
After nearly a year of educating retail traders and brand owners and promoting its use, GS1HK has accumulated valuable insights, experience and feedback to help more SMEs adopt the app.
"Consumer Connect is exactly the type of app that the Hong Kong wholesale and retail sectors need to help them transform and join the digital economy movement happening globally," said Ms Anna Lin, JP, Chief Executive of GS1 Hong Kong. "Shopping habits are changing and consumers are driving this digital transformation. They want to conveniently get information with a few finger taps on their smart devices and make decisions to like a product, share data about it, or buy it. GS1HK has developed Consumer Connect to help local businesses ride on such trends.
"In Hong Kong, which has one of the world's highest penetration rates with 16.7 million mobile service subscribers, mobile marketing technology offers a real opportunity to companies. But not every company has the scale or finances to develop this potential on their own.
"GS1HK is levelling the playing field by providing Consumer Connect, which can be used as part of a mobile marketing foundation from which companies can build their unique competitive edge. It's an easy-to-use app that can connect a brand owner or retailer with its customers to create highly trusted, highly engaging and valued relationships that can energise the industry."
This view is shared by a number of Consumer Connect users. They include Angel Cosmetics International, part of Angel Group, a popular beauty group with 30 retail and beauty centres here and in Macau, and Sims Trading, a leading importer and distributor of world-renowned wine, food, beverage, healthcare and household brands, and a wholly-owned subsidiary of Dah Chong Hong Holdings.
Angel Cosmetics Marketing Manager Mr Navis Or said that driven by the proliferation of mobile technology, mobile marketing has become essential, but limited manpower and budget make it challenging to find the most cost-effective way to implement campaigns. After evaluating various online marketing solutions, Angel Cosmetics chose Consumer Connect.
Using existing GS1 BarCodes already tagged to each product sold at its stores, Angel Cosmetics compiled a list of its popular products with their codes and images. Following a few simple steps, it uploaded these to the Consumer Connect cloud-based platform. As a result, Angel Cosmetics is now able to step up its marketing campaigns with its customers using the app.
Mr Or said: "Consumer Connect provides us with a cost-effective mobile platform to engage our customers directly by giving them unique product or marketing information without having to incur a huge investment. With Consumer Connect, we can build and reinforce customer loyalty and our brand through digital gift or cash coupons. Importantly, we can create a trusted shopping experience for our customers to shop with peace of mind."
Sims Trading uses Consumer Connect to engage its Sims Wine Club members in wine-tasting events or dinners with sommeliers to promote the wines it distributes. The aim is to further enlarge its customer base and raise customer loyalty to a new level.
Prior to an event, Sims Trading uploads information such as wine images, details on country of origin, tasting notes, food pairing recommendations, even the temperature and humidity information for selected wines to the Consumer Connect cloud-based platform.
Its members download the app into their phones, scan the GS1 BarCode on the wine bottles and instantly get additional information on the wines. This enables them to instantly share their views with others on social media networks or store and review the downloaded information later.
Sims Trading's Assistant Business Development Manager, Ms Nicole Yeung, said: "Consumer Connect adds an element of fun to our wine-tasting events. The app enables us to promote our products in an efficient and professional way to our members. It's a novel way for our customers to familiarise themselves with the wines, or to get additional information such as food pairing recommendations and the best temperature or humidity for a particular wine. When our customers share information online from their phones with their friends, they will be indirectly helping us to promote the wines, which will be an added benefit to us. Our customers can bookmark the wine on the app and contact our staff to make a direct purchase after an event."
In addition to Angel Cosmetics and Sims Trading, GS1HK has helped 540 other SMEs to use Consumer Connect over the last 18 months. GS1HK also held three festive campaigns over Chinese New Year, Easter and Mother's Day with small and medium-sized brands to reach out to over 1.2 million consumers as a way to promote Consumer Connect to the public through print media, social media and mobile.
With support from the Hong Kong Institute of Marketing (HKIM) and Hong Kong Retail Technology Industry Association (RTIA), GS1HK conducted 24 workshops on the next generation of digital mobile marketing and to introduce Consumer Connect's benefits and usage to businesses.
HKIM Council Member, Mr Jeffrey Hui, said: "Consumer Connect is a low-risk entry into the world of digital mobile marketing – a trend which Hong Kong companies can no longer afford to ignore. Marketers can start small, such as providing more information on their products via the app, and grow to be more creative in deploying the app in their marketing strategy."
RTIA's Director of Marketing Services, Mr Ricky Chu, added: "Retail technology and the user experience on mobile and social media are converging fast. Consumer Connect is one of the technology platforms to ride on this changing wave and whoever catches it will emerge winners."
"We are definitely not resting on our laurels. We will continue to build on the functions of Consumer Connect," said Mr Raymond Ng, Chief Operating Officer at GS1HK, who also heads the Consumer Connect project. "We will empower any business that needs to closely engage their customers to build customer loyalty and to take customer service quality to new heights."
About GS1 Hong Kong
Founded by the Hong Kong General Chamber of Commerce in 1989, GS1 Hong Kong is the local chapter of GS1®, a not-for-profit, global supply chain standards organization headquartered in Brussels, Belgium, with over 110 national chapters in 150 countries.   

GS1 Hong Kong's mission is to enable Hong Kong enterprises to have more efficient, visible and safer supply chains through the provision of global standards and a full spectrum of standards-based solutions and services, thus making possible business optimization and value creation.  It engages with communities of trading partners, industry organizations, governments, and technology providers to understand and respond to their business needs through the adoption and implementation of global standards. 

GS1 Hong Kong currently has more than 6,500 corporate members covering close to 20 industries including retail consumer goods, food, wine, healthcare, apparel, consumer electronics, logistics, information and technology. 

For more information about GS1 Hong Kong, please visit www.gs1hk.org.
Issued on behalf of GS1 Hong Kong by EBA Communications
For further information, please contact:
Esther Li (GS1 Hong Kong): Tel: (852) 2863 9763
Email: estherli@gs1hk.org
Brian Paterson (EBA): Tel: (852) 2537 8022
Email: brian.paterson@ebacomms.com