Hong Kong Internet of Things Centre of Excellence Champions Technology Adoption and Industry Best Practices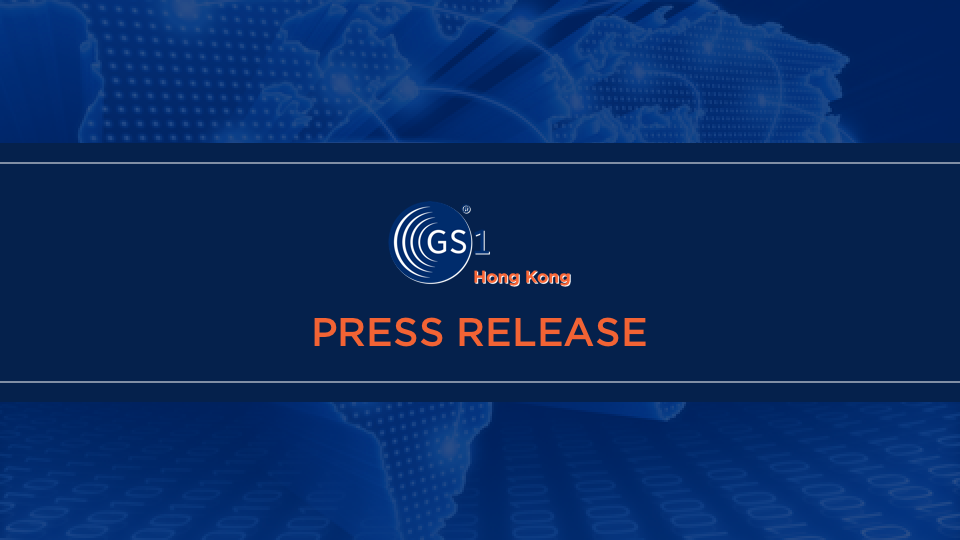 Hong Kong – April 16, 2013 – Hong Kong Internet of Things Centre of Excellence (hereafter "The Centre") set up by GS1 Hong Kong at Hong Kong Science Park, supported by the Innovation and Technology Commission of the HKSAR Government, is scheduled to be launched on April 17. One of the Centre's visions is to become an 'industry support platform' that enables Hong Kong's development of the Internet of Things (IoT) for industry's continuous development and increased competitiveness.
The Centre is an extension of the Supply Chain Innovation Centre and the Hong Kong RFID Centre. IoT, comprising smart interconnected devices (e.g. RFID, sensors, etc.), links people and devices with data and enables them to obtain information from specialized persons or data sources to drive effective business decisions or improve customer interactions. As such, the new Centre has boosted the scale of its coverage from RFID to a variety of Internet of Things related technologies.
Divided into five thematic zones – Manufacturing, Logistics, Healthcare, Retail and Smart City, the displays and applications demonstrated in the Centre showcases the versatility of IoT related technologies in that particular area, allowing visitors to experience on how IoT enhances the business operation, environment and improves the quality of people's lives.
 
"Barcodes have been a great success in enabling the instant identification of products passing through supply chain to retail inventory and sales," said the CE of GS1 Hong Kong, Ms. Anna Lin, JP. "But now we believe there is a great opportunity to increase the amount of data that is attached to the scanned IDs by marrying this with state-of-art IoT-related technologies to realize Smarter Business, Better Life."
 
The Centre is located at Unit S043, G/F, Lakeside2, Phase II, Hong Kong Science Park, occupying an area of 179sq.m. The Opening Ceremony of the Centre will be held at the Hong Kong IOT Symposium on April 17 in the morning at Charles K. Kao Auditorium, Hong Kong Science Park, officiated by an array of Government officials like Mr. Gregory SO Kam-leung, GBS, JP, Secretary of Commerce and Economic Development, and some industry pioneers.
GS1 Hong Kong would like to thank Li & Fung Ltd, Kerry Logistics, PCCW Solutions, Hong Kong Science and Technology Parks Corporation and Toll Global Forwarding for their unwavering support to the Centre. The following are their quotations:
Mr. Joseph Phi, President of LF Logistics said, "RFID and Internet of Things (IoT) are radically transforming the modern supply chain with enhanced connectivity and improved visibility. The HK IoT Centre provides a knowledge platform for the industry to learn and understand how these game-changing applications can add value to their businesses."
Kerry Logistics Director of Information Technology Mr. Wilson Lee said, "Competitiveness in logistics is all about technology. With the sophisticated operational model in Hong Kong, Kerry Logistics believes the Centre is going to redefine global best practice in the new era of IoT."
PCCW Solutions Managing Director Dr. George Fok said, "By working closely with industry partners, PCCW Solutions is committed to promoting the development of innovative Internet of Things applications that will enhance customer experience, and building Hong Kong into a world-leading smart city."
Mr. E. Anthony Tan, CEO of Hong Kong Science and Technology Parks Corporation (HKSTPC) remarked, "As a staunch supporter of ICT development in HK, we are delighted to host the Centre in Science Park. It will play a significant role in furthering the sector's development.''
Mr. Tom Thompson, Global CIO of Toll Global Forwarding stated, "For supply chain service providers, like TGF, leveraging IoT technologies to obtain precise and real-time tracking of goods information continues to grow and we are pleased to support and work with the HK IoT Centre to drive the adoption of IoT technologies to optimize the global supply chain"
About GS1 Hong Kong
Founded in 1989 by the Hong Kong General Chamber of Commerce, GS1 Hong Kong is a not-for-profit industry support organization. It is committed to enhancing Hong Kong enterprises' competitiveness through the provision of global supply chain standards, best practices and enabling technologies. As GS1's local chapter, GS1 Hong Kong is authorised to issue and administer GS1 identification numbers in Hong Kong. Standards and solutions offered include bar coding services, B2B e-commerce services, Global Data Synchronisation (GDS) and Electronic Product CodeTM / Radio Frequency Identification (EPC/RFID). The organization also hosts a wide range of training courses to facilitate knowledge transfer for SCM principles, e-business strategies, global standards and the implementation of enabling technologies. The GS1 community has over 1.3 million corporate members spanning over 150 countries and economies and more than 20 industries around the world. For more information about GS1 Hong Kong, please visit: www.gs1hk.org.
Media Contacts
Claire Li 
Telephone: +852 2863 9723
Email: claireli@gs1hk.org
Esther Li
Telephone: +852 2863 9763
Email: estherli@gs1hk.org