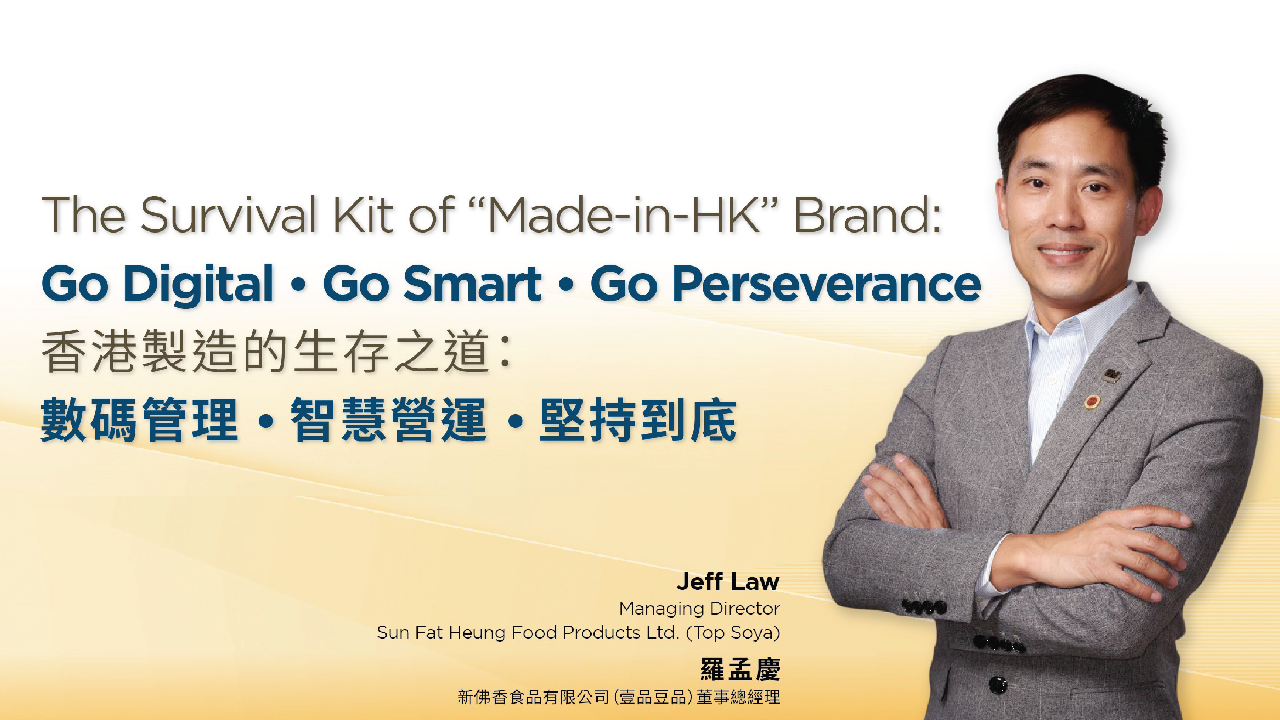 The Survival Kit of "Made-in-HK" Brand: Go Digital • Go Smart • Go Perseverance
Body
As the city battles a new wave of COVID-19 infection, social distancing measures are tightened again, hitting hard on the food and foodservice industry. Reacting quickly since the beginning of the contagion, Jeff Law, second-generation owner of Sun Fat Heung Food (Top Soya), started an online store in a month's time, gathering fresh and frozen food produce from local manufacturers and food distributors. The e-shop aims to mitigate the loss as consumers dine out less often. In addition, the company has undergone processes transformation and deployed Smart Operations solutions in hope to enhance competitiveness and tackle future challenges.
Reviving from Ashes and Finding New Path
Established in 1958, Sun Fat Heung Food Products Ltd. has been concentrating on the B2B supply of soy products, and has devoted to building the "Top Soya" brand in the consumer market more than 10 years ago. Triggered by the outbreak, the company's Managing Director started to reassess the brand's sustainability, "The margin of producing and supplying soy products to restaurants is in fact very little, but unlike other companies, we never diversify our productionto making herbal tea or juices. I think our success today was found on our commitment to producing high quality soy products - we've invested nearly HKD 10 million to transform our production machinery and processes, and market our own brand progressively. However, the pandemic has brought down our B2B business in a brutal way, we can only find new markets online to keep our business alive."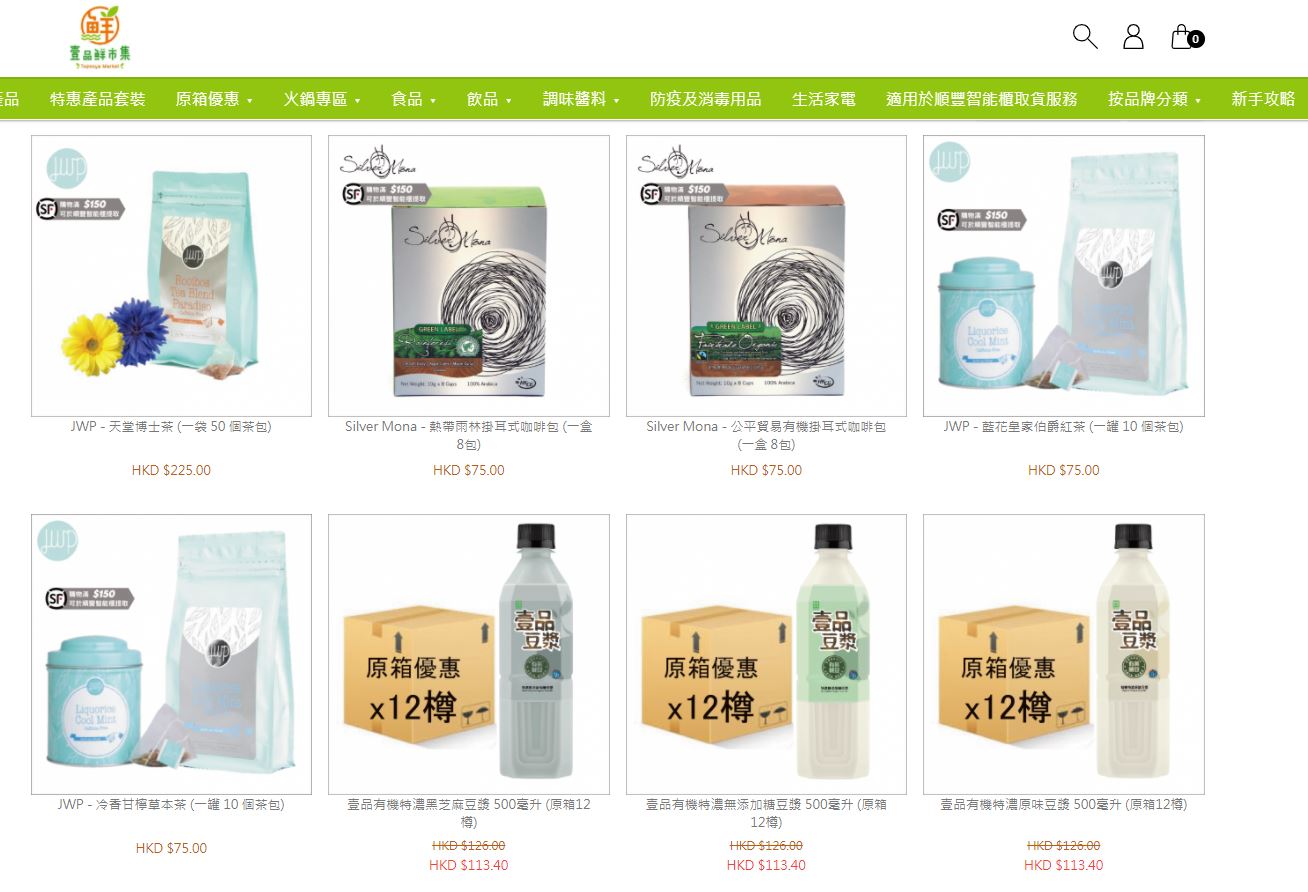 The e-shop "Topsoya Market" was launched in March 2020, now with over 1,000 products from 100 brands listed on the platform. To respond to the growing demand for cooking from stay-at-home families in Hong Kong, on top of soy products, the platform sells chilled meat, frozen food, fresh vegetables, baking ingredients and many other food items as well. Leveraging the existing 3,000-square feet warehouse for stock-keep, and the current 30+ refrigerated trucks for delivery, the platform requires no listing fee in order to encourage more companies to join and increase market penetration. "We seldom advertise, and would rather cut price for our end users. By using shared resources to keep the cost down, especially for the transportation costs, we can offer cheaper price for consumers, creating a triple-win situation for consumers, brands and the food industries."
Triumph Begins with Industry 4.0

Online market aside, Sun Fat Heung is turning a new leaf with the introduction of Smart Operations, to automate production processes for better quality assurance and enhanced supply chain management. The Smart Professional Service (SPS) team from GS1 Hong Kong (GS1 HK) has played a pivotal role in the new chapter. The SPS first brought in GS1 global standards, ERP system and supply chain redesign to the company, opening the infinite possibilities of digital transformation. The company further deploys Smart Operations by using video analytics and artificial intelligence applications to capture production data, for example checking if expiry dates are clearly stamped on the bottle cap, or counting the number of different products manufactured. The processes were used to be done by staff manually, which was inefficient, with inaccurate results produced sometimes, but now has improved significantly.
Advised by GS1 HK, smart sensors are installed in the production area in order to capture environmental index like temperature, humidity, air quality and noise, to safeguard product quality and occupational health. The SPS team designed an all-in-one dashboard to enable users visually track and display the key process performance, discrepancy and environmental data points on the go, helping the company to better analyse and proactively act before issues arise.
"After the thorough review and supply chain redesign done by GS1 HK team, we realised a major efficiency uplift. The barcode standard, ERP system and other IT applications have upgraded and transformed our operations with digitalisation."
"I feel confident in our future collaboration on Smart Operations, which will help us strengthen business and march ahead to Industry 4.0. GS1 Hong Kong is a neutral, trusted ally to help us 'Go Digital, Go Smart', and grow stronger together."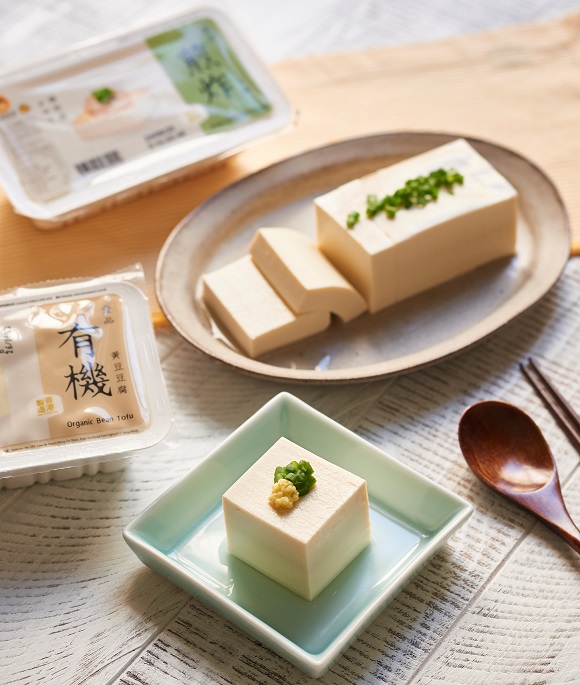 "I have known GS1 HK for more than a decade. Our company was a modest SME with some 40 staff back then, growing to more than 100 people business right now. GS1 HK has stayed with us through thick and thin, I believe it is the bridge for any company to the future technological era."
Jeff contributed 4 key factors for its company success, "Thanks to our colleagues, their unwavering commitment and tenacity are our greatest asset. Right technology for right workflow at right time have helped us enhance our quality and production in a big way. We have been focusing on the soy products in Hong Kong for more than 60 years, and have been riding on the wave of Hong Kongers' preference for local brands, I believe all of these factors can further solidify our foundation, paving the way towards the intelligent era."
Mutual Support for the Made-in-Hong-Kong
Passionate about Hong Kong's manufacturing industry, Jeff has been actively contacting local factories and production lines to setup the "Hong Kong Manufacturing Association". He hopes that the industry can come together to support each other and network, exchange and share experiences, and co-create opportunities for a win-win outcome, in hope to revive the former glory and lead into the re-industrialization era.