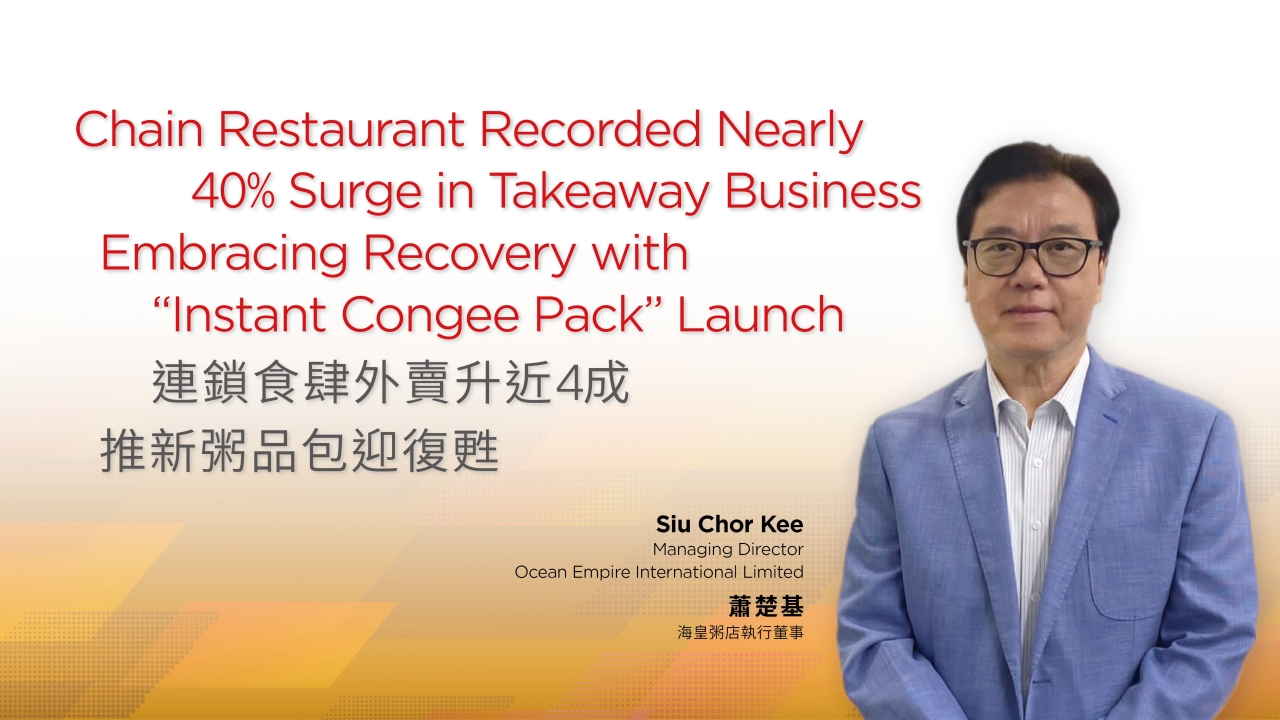 Chain Restaurant Recorded Nearly 40% Surge in Takeaway Business Embracing Recovery with "Instant Congee Pack" Launch
Body
The easing of COVID-19 measures in Hong Kong spurred hope among the food & catering industry for market rebound. Ocean Empire, a traditional Cantonese congee specialty chain restaurant, is now operating 17 branches across Hong Kong and Macau today, reduced from 30 locations at their prime time due to the pandemic. Mr. Siu Chor Kee, Founder and Managing Director of Ocean Empire International Limited, said the company is embracing revitalisation on its 30th anniversary milestone with a series of initiatives – introducing "instant congee pack" product, expanding its takeaway business, leveraging interactive technology, delivering customer-centric services, while staying committed to operational excellence.
Offsetting Losses in Dine-in with New Business Line
Specialised in Cantonese congee, Ocean Empire faced serious pandemic-induced challenges, both in terms of revenue and operation. Staff contracted with COVID-19, disrupted suppliers' delivery and other problems had led the company to pivot and focus on its takeaway business - shifting to food delivery platforms, as well as putting more focus on quality of takeaway food and speed of delivery. Their takeaway business now accounts for almost 40% of the company's total revenue.
"The supplies of frozen meat, vegetables and single-use cutlery had come under severe pressure as the COVID cases were at its peak earlier. But thanks to our supplier tiering strategy, the back-up suppliers had helped in time when we were low in stock. We also expected longer order lead time to better manage unforeseen scenarios."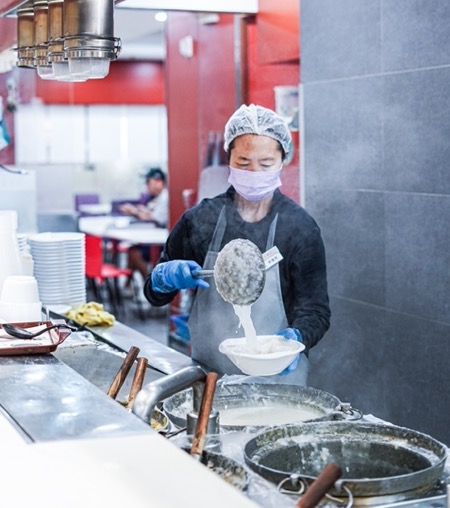 Furthermore, Ocean Empire has developed a new business line – instant congee pack. It is planning to launch 3 series of congee, each comes with 3 different flavors, at the Hong Kong Brands and Products Expo at the end of this year. The new congee types include traditional Hong Kong-style like Sampan congee and congee with pork & century eggs; healthy style like congee with pumpkin, minced pork and quinoa; and Korean-style for youngsters like congee with Korean ginseng and chicken.

"We have used special ingredients that are different from the dine-in options. Sterilized with high temperature, the instant congee packs can be stored for up to 1 year in normal condition. Customers just need to reheat it in the microwave for 2 minutes, saving a lot of time for cooking. Though the packaged food market is now crowded with soup and pre-made dishes, there's only limited congee options, so we reckon there should be substantial market demand."
New Technology Drives Consumption and Interactive Experience
Ocean Empire is utilizing GS1 HK's "1QR" label on its new products, so that they can use the same QR code to launch new promotion campaigns at different times. Simply by scanning 1QR with mobile phones, consumers can browse product information such as certifications and product's nutrition, enhancing product information transparency. It also displays the latest offers, and consumers can also be directed to company's online stores, boosting traffic to its website and sales.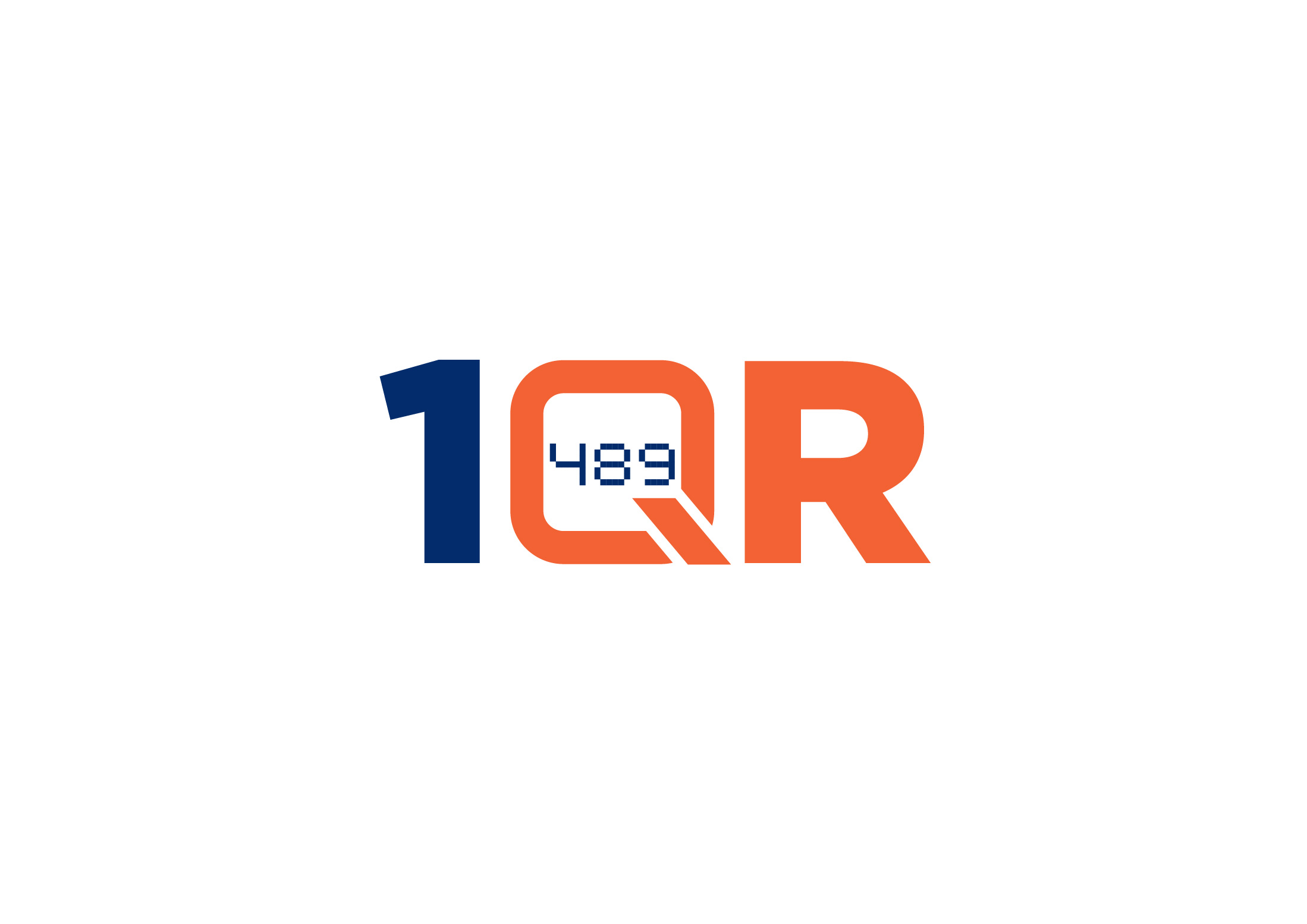 "As we are planning to list our products on different e-commerce platforms, we believe '1QR' can help engage more customers and encourage repeated purchases. We can also check the scan activities in real-time to analyse market responses and adjust our strategies accordingly."
Body
Continuing the Systematic Management Approach
Due to the pandemic, Ocean Empire has upgraded its staff clock-in system from fingerprint to facial recognition as biometric verification and record, even for employee who is wearing a mask. To ensure safety for both staff and customers, the company has also introduced new policies for store-wide disinfection and personal hygiene to reduce the spread of virus. Siu revealed that Ocean Empire is the first chain restaurant in Hong Kong to adopt the "Five-S Principles", and it follows international standards such as ISO and HACCP to prevent and manage unexpected incidents in a responsive manner.
"Our systematic management has helped us increase efficiencies and quality, prevent workplace accidents, and enhance our company image. One example is our hygiene measure, which we require our staff to wear hairnet, face mask and gloves years ago, protecting the wellbeing of our customers."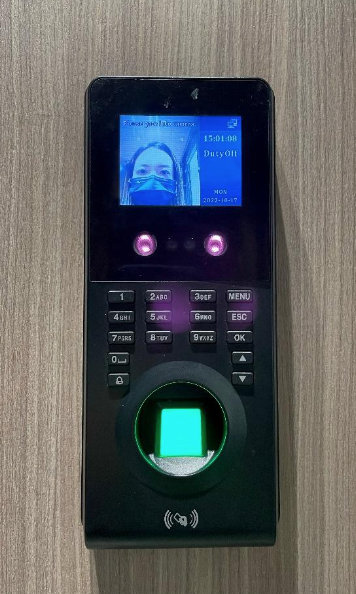 Siu believes one of the answers to relieve the shortage of frontline staff is a standardized procedure that helps any staff member to quickly pick up new tasks, and allows managers to easily allocate tasks and manage the operation, hence they can deliver quicker, more accurate and safer services to customers. "Employees are our greatest assets and usually a common headache to most businesses, because it is hard to hire quality frontline staff, so I believe a systematic management approach can help retain the best talent."
Reopening Border and Offering Low-Interest Loans are The Ways to Go
The pandemic, surge in oil prices, inflation, the China-US trade tension, are just a few factors that are clouding the local economy. SMEs are very vulnerable in times like these and become strapped for cash, unlike the cash-healthy large-corporate counterparts. Siu thinks that the biggest challenges that SMEs face today are the reduction of inbound travelers due to the closing of border and the rental cost. Even though the Government has launched the Employment Support Scheme, the Consumer Voucher Scheme, and the Rental Enforcement Moratorium, the closing of border has already taken a major toll on the local economy and unemployment rate.
"Rent always top the expense list in the balance sheet for most businesses. As the Rental Enforcement Moratorium ended, I heard that more than 8,000 catering outlets had received rent overdue notice. For those who cannot afford to pay, their only choice is to close their businesses."
He urges the Government to introduce more low-interest financing facility to SMEs, and at the same time reopen the border to allow more inbound travelers into the city, so the local catering industry can be on fast track to recovery.