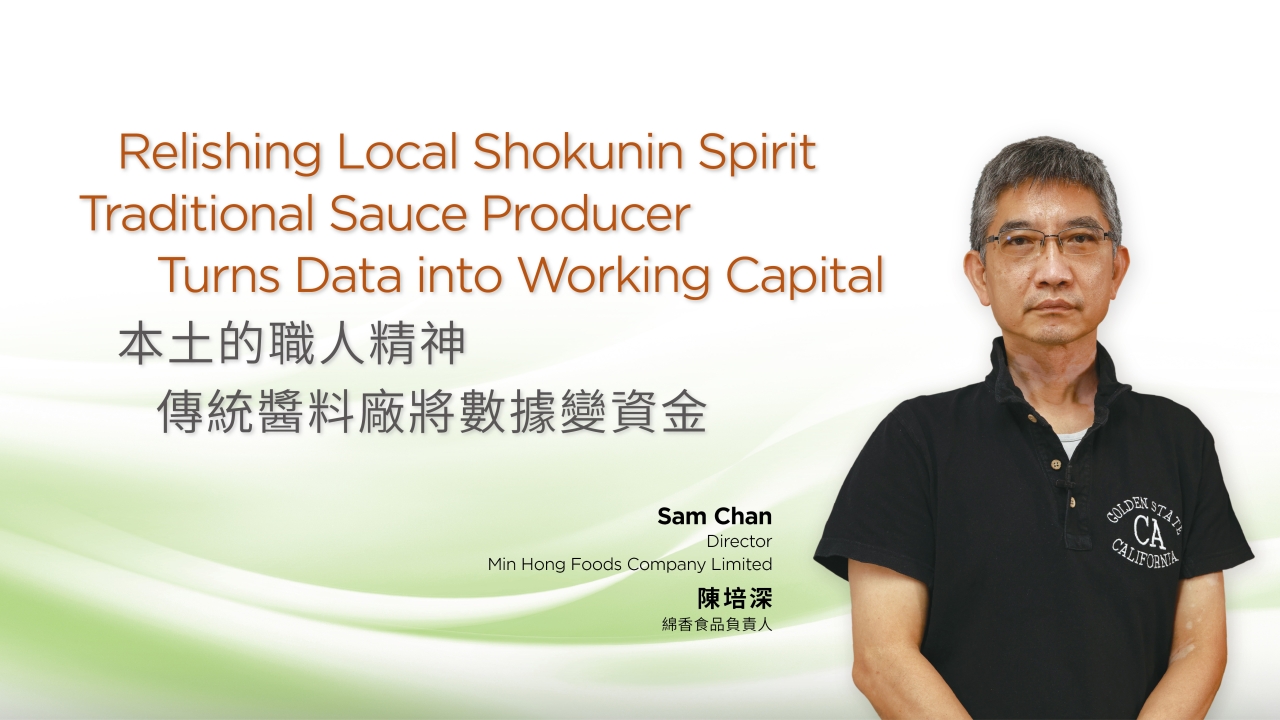 Relishing Local Shokunin Spirit Traditional Sauce Producer Turns Data into Working Capital
Body
"Shokunin", a Japanese term that hails someone's decade-long passion and perseverance in specialising something to its perfection, is well embodied in Sam Chan, Director of Min Hong Foods Company Limited. Found in the 1950s, Min Hong has fixated on 5 to 6 signature products, including a buttery-rich satay sauce that requires two days of craftsmanship, chili oil, curry sauce, XO sauce and others. Such focus has led the company through thick and thin.
A History of 60 Years
Min Hong started in an old building in Sheung Wan, where Sam's father and uncle used a kerosene stove to make satay sauce that were sold in the neighborhoods. Also from Chiu Chow region (in Guangdong Province), Sam's father was able to sell his satay sauce to the growing number of Chiu Chow restaurants in Sheung Wan, including the big names like Lok Hau Fook, Pak Loh and Golden Island, and even to chained convenience stores like 7-Eleven, as well as boutique hotel group like Bridal Tea House in recent years. "We also made OEM sauces for other brands, you can easily find a handful in local grocery stores and chained supermarkets."
Stand the Test of Time
Fortunately for Min Hong, business has stayed resilient during the pandemic even though the Chinese restaurants dine-in businesses have been severely hit, it was neutralized by the surge in takeaway segment by local eatery and food express houses. Sam unveiled that for efficiency in kitchen operations, chefs prefer using ready-made sauce rather than making their own ones like in the old days. This is the reason why Min Hong's luscious satay sauce gained market share in "Cha chaan teng" (Hong Kong-style restaurants) market.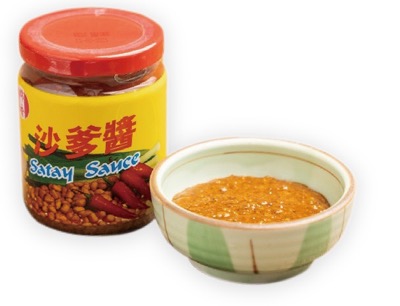 Another product that guaranteed good profit was the small size bottle-shaped chili oil pack for takeaways first created by Sam. "In 2006, I saw there was an opportunity for small-sized bottle-shaped sauce packs to go with takeaway orders, so I designed developed, procured and manufactured small packs of chili oil all by myself." Though such packaging required specific materials and involved higher production cost, fine-dining Chinese restaurants such as Jade Garden still purchased the pack because of the unique package design and flavor. In recent years, this chili oil pack has taken off riding the trend of takeaway orders and consumers' preference in "Made in Hong Kong" products.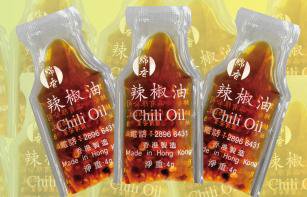 Business Financing for Future Expansion
Over the years, Sam has been focusing solely on his sauce manufacturing business. "We rarely raise fund for the company because we always invest the profit, no matter large or small, back into the business." In 2008, Min Hong started to adopt GS1 Hong Kong's ezTRADE platform. Processing more than 5,000 purchase orders and invoices every year, the platform supported them to increase efficiency by digitalizing day-to-day trading with caterers and retailers like The Dairy Farm and Maxim's. Upon introduced to "Digital Trade Financing" solution launched jointly by GS1 HK and DBS Hong Kong, Sam is convinced. "I am attracted by its convenience – my credit line is approved without having to submit a lot of documents. The capital raised is mainly used to ensure cash flow in the daily operation, and for future expansion of our factory."
With Min Hong's consent, the bank can access the company's trade data on ezTRADE platform, eliminating the need to go through hundreds of invoices and receipts for the lenders and borrowers, streamlining the financing process.
Turning Data into Working Capital
The bank can make use of the trusted historical digital data on the ezTRADE platform to make credit assessment and approval for Min Hong, in the meantime, it can offer the amount of financing updated on a dynamic and recurring basis, based on real-time trade data that helps calculate latest outstanding invoice amount on the platform.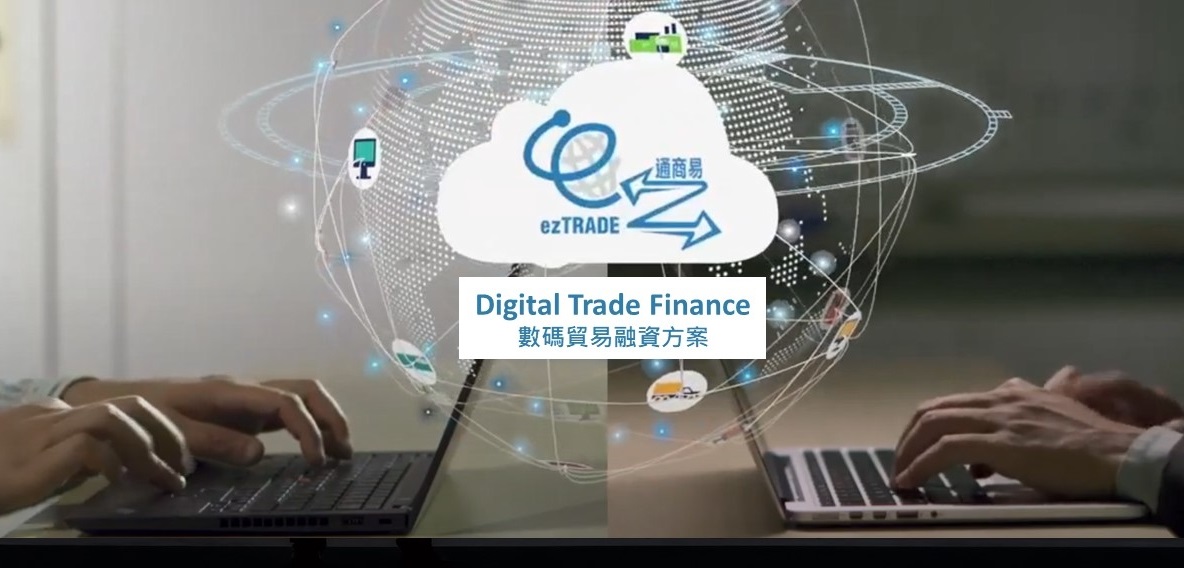 "The 'Digital Trade Financing' solution eliminates the needs of tedious submission of documents or asset mortgage, and attractive financing terms are offered. It's like a flink of finger to turn data into working capital, so I have no second thoughts about applying for it."
Body
Persistence in "Made in Hong Kong"
To make a perfect jar of satay sauce, it requires multiple, complicated steps and time. With quality ingredients, Min Hong is a name well heard-of among the catering sector, as shown in its escalating business. Looking ahead, Sam is not seeking breakthroughs in the retail market, but to retain its manufacturing process in Hong Kong, so that he can assure both the high quality of Min Hong products and keep the local Shokunin spirit alive.