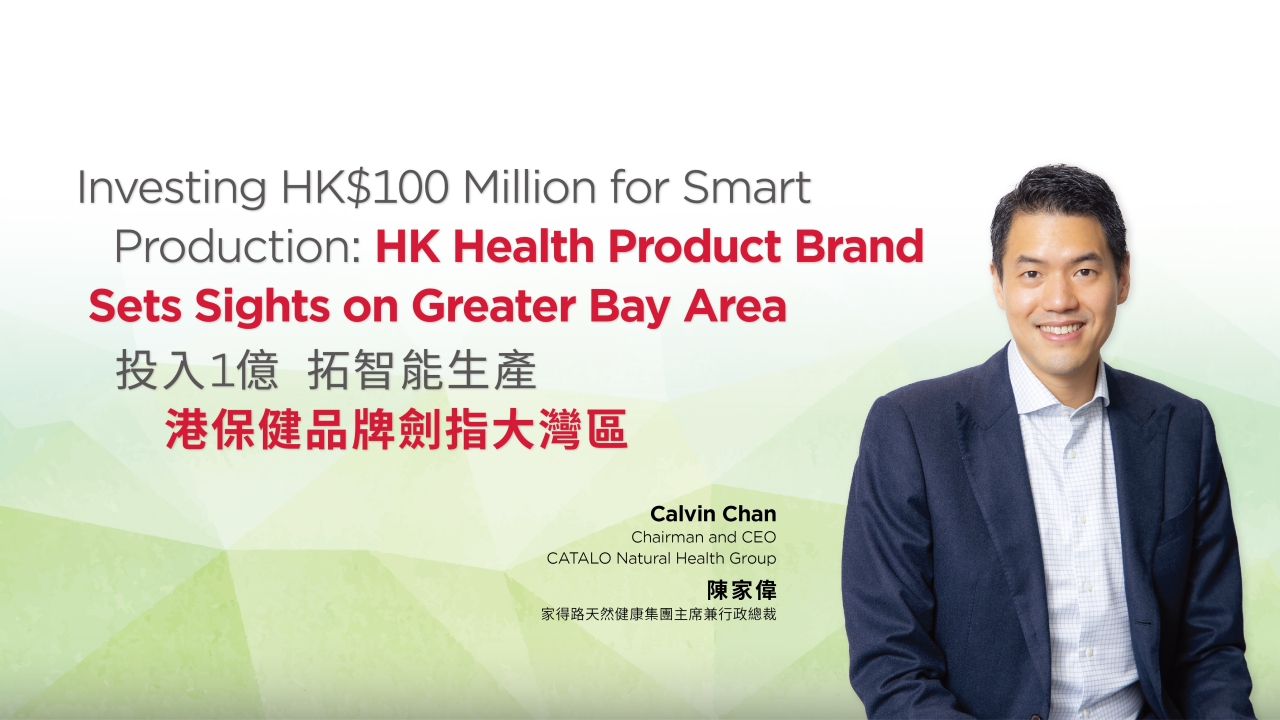 Investing HK$100 Million for Smart Production: HK Health Product Brand Sets Sights on Greater Bay Area
Body
The "Made-in-Hong-Kong" operations appear to run out of steam after the mask manufacturing boom: In Q1 2023, the index of industrial production for manufacturing industries showed minor ups-and-downs between 0.3% and 0.8% over the last 4 quarters as per the Census and Statistics Department, suggesting a potential lack of growth momentum in the manufacturing sector.

That said, Calvin Chan, Chairman and CEO of CATALO Natural Health Group and a member of the GS1 HK Board, maintains a positive outlook on Hong Kong's manufacturing sector. He believes Hong Kong still holds pivotal roles and advantages in international trade, finance and innovation, and feels confident of the Greater Bay Area (GBA) market potentials. Calvin predicts that CATALO's local smart production line, set to be operational next year, will create over a hundred new products to meet the needs of GBA consumers.

Disruptive Technology Nurtures Health
Situated in the MARS Center in Tai Po InnoPark, CATALO's new natural health food smart production lines cover an approximate area of 20,000 sq. ft. with a 15-meter high ceiling to accommodate the large machineries. "With more than 10 production lines, we have invested around HK$30 million just on machinery and smart technology, including a 7.9-million subsidy from the 'Reindustrialisation Funding Scheme' (RFS) by the HKSAR government for smart manufacturing equipment. That entails what the industry calls the first intelligent warehouse that combines 2 major technologies, which features a floor-to-ceiling 3D storage arrangement solution ensuring 'storage on top, picking at the bottom', and an AI-enabled inventory management system that prioritise hot items with convenience, boosting efficiency for stock keeping and order fulfillment. "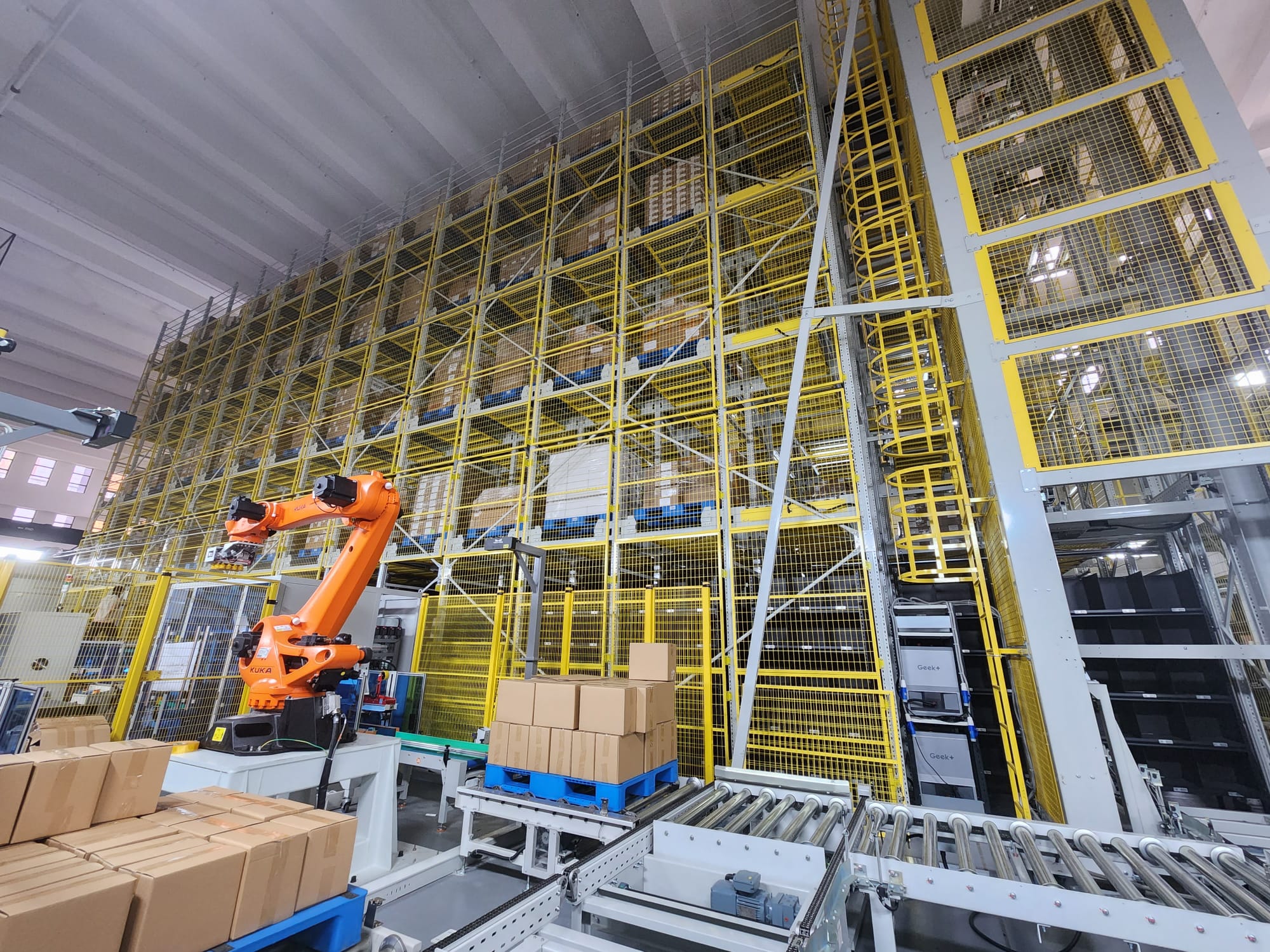 Calvin aspires to achieve "Dark factory" with the project: "Through new industrialisation technologies, the production facilities can work round-the-clock with only a small technical team: from receiving customer orders to the entire production process such as formulation, mixing, manufacturing, packaging, to warehousing and so on; as well as customer management, supply chain and logistics management, etc. Data from all these processes will be captured, shared and analysed through a smart system, supposedly halving the production cycle and improving production capacity and agility. "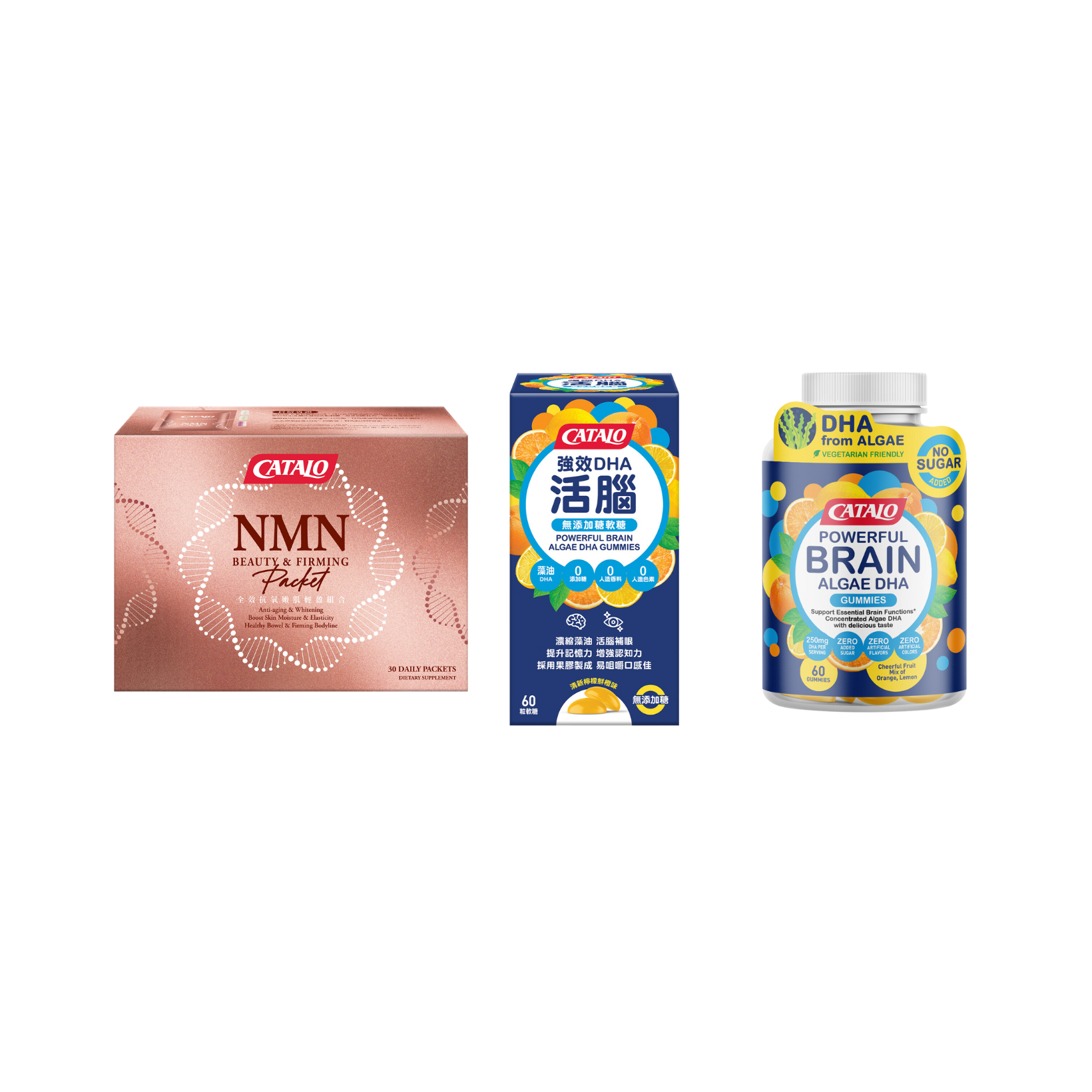 Calvin agrees to the adoption of "489" Hong Kong barcode and "1QR" on the locally-made natural health foods in the future, which will help consumers to easily scan and retrieve vital information such as certification, nutritional values and promotional offers at their convenience. This aligns with the "search before buy" shopping behavior today, and also boosts consumers' confidence with "developed and made in Hong Kong" branding, paving way for CATALO to turbocharge into mainland China market.
Body
Positive Outlook on the GBA Market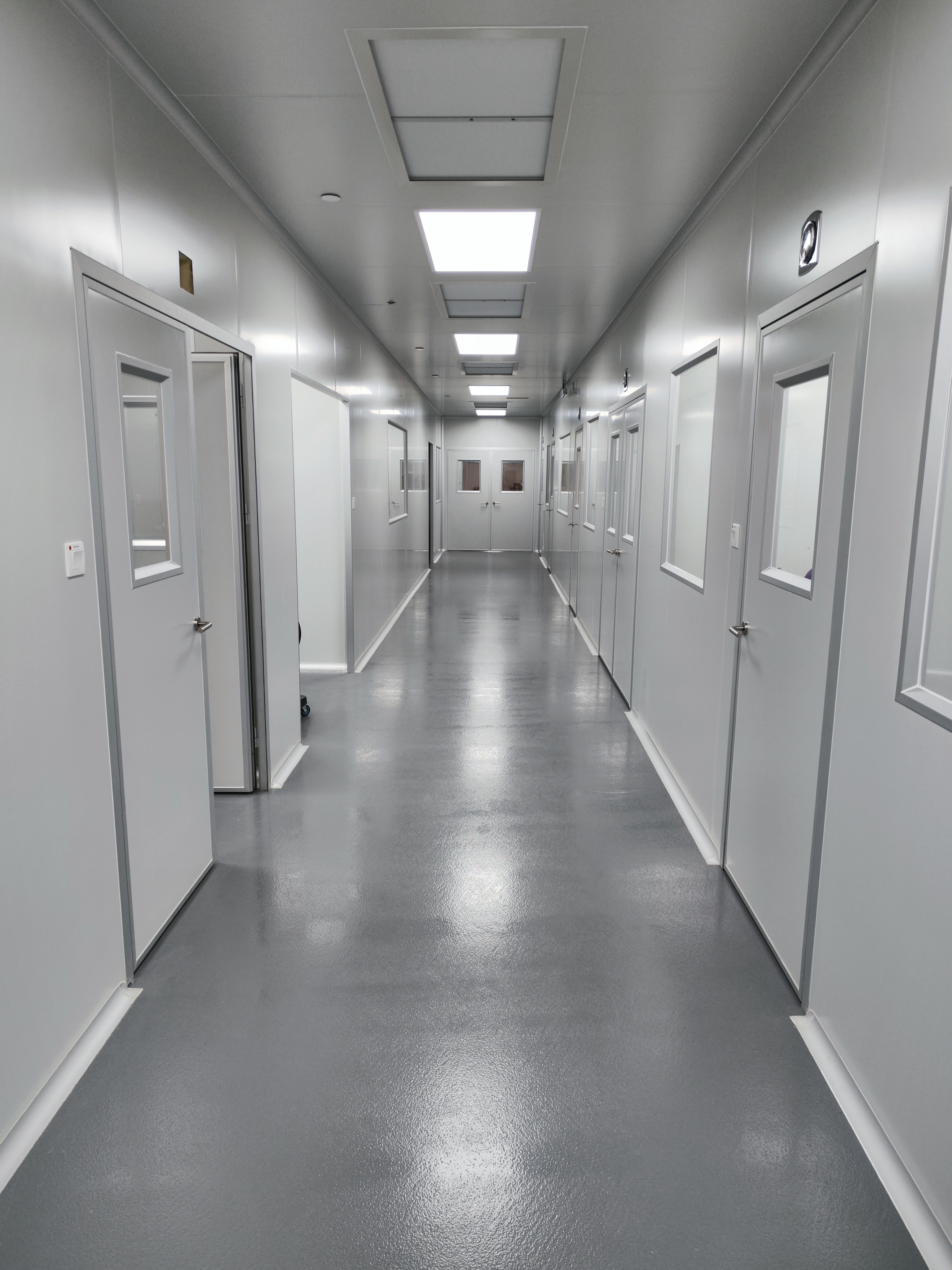 CATALO used to rely on factories in the United States, Europe and Australia to produce its products, yet the pandemic-stricken supply chain had not only plunged the production volume, but consumers in the foreign markets had also been competing for health food products, which exposed shortages of supply for certain CATALO products like natural Vitamin C and Lung Defense Formula in both China and Hong Kong. So CATALO took the strategic move to build the first smart production facility for health food products in Hong Kong. Acquiring international certifications such as cGMP, ISO22000, and HACCP soon, this new production line ensures a consistent and high-quality supply to meet the demands of the local market. In addition, the entire product life cycle and building facilities prioritize reducing resource and energy consumption, environmental pollution to realise sustainable development and achieve carbon neutrality.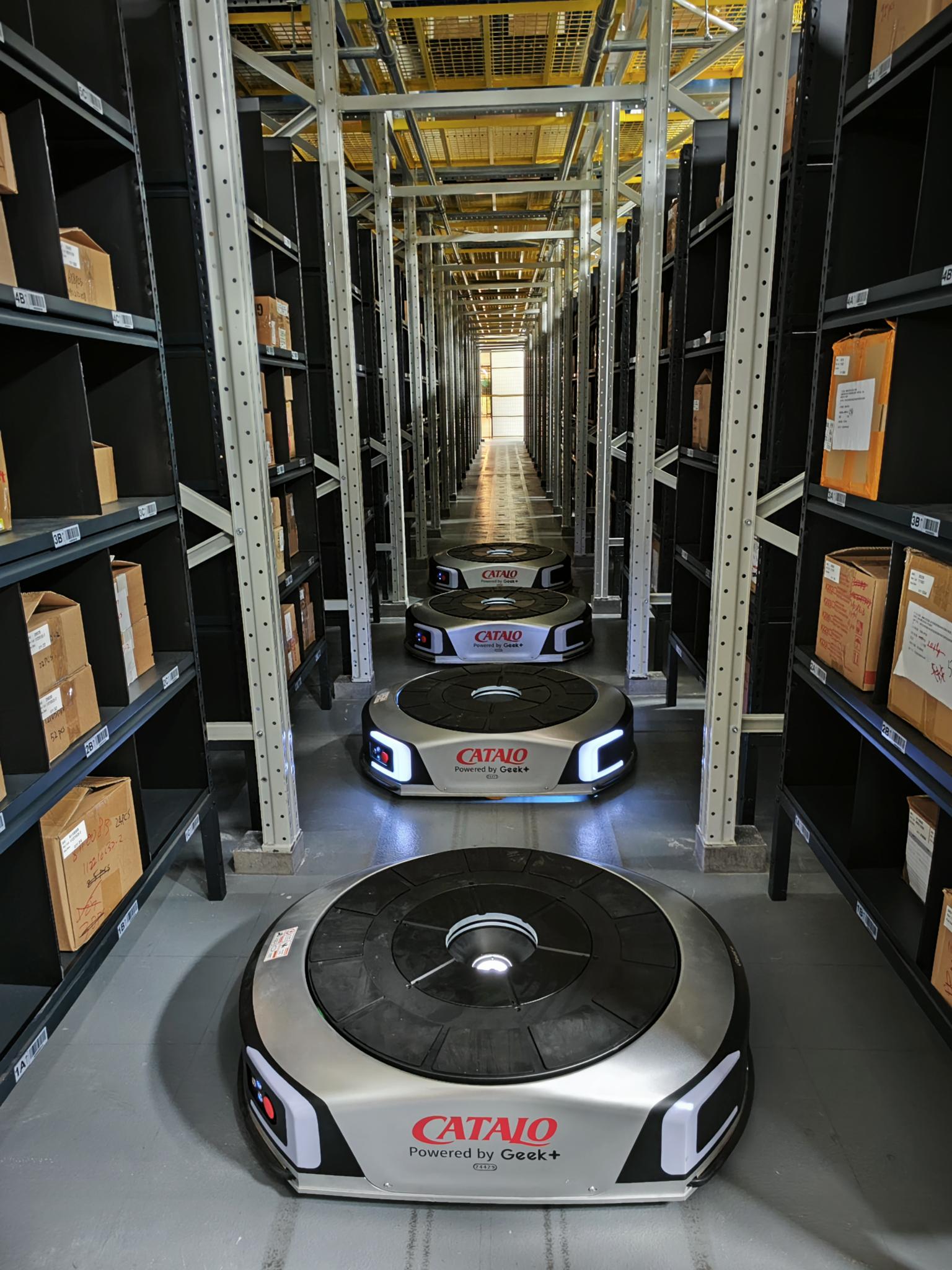 Calvin had explored a number of locations for setting up the factory, and eventually settle for Hong Kong because of its many advantages. "Hong Kong usually stands for high quality, trustworthy reputation and a well-developed marketplace. More importantly, as part of the GBA, locally-made products can enjoy duty-free import into Mainland China under CEPA after registration. I believe this will serve as the key catalyst driving CATALO's future growth."

The current revenue from mainland China accounts for about 10% of the company's total earnings, driven mainly from online sales. Once the new production facility operates, Calvin expects the products will be able to go omni-channel covering online and offline of the retail outlets in China, like pharmacies and supermarkets. His medium-term goal is to match the GBA's turnover with that of Hong Kong. "GBA is 12 times the population size of Hong Kong with more than 86 million people, so I believe it has tremendous potentials. I think it's crucial that all industry fellows to capitalise on this to support the continuous growth of Hong Kong economy."
Catering to Individual Needs with Personalisation
Besides expanding into mainland China, CATALO is offering personalised products and services for its tens of thousands of members locally. By equipping professional body composition analysers at the CATALO Plus experience stores, customers are enabled to gauge their condition and select products that best suit their needs.
"We offer nutritionist consultation service and curate personalised natural health foods for our customers."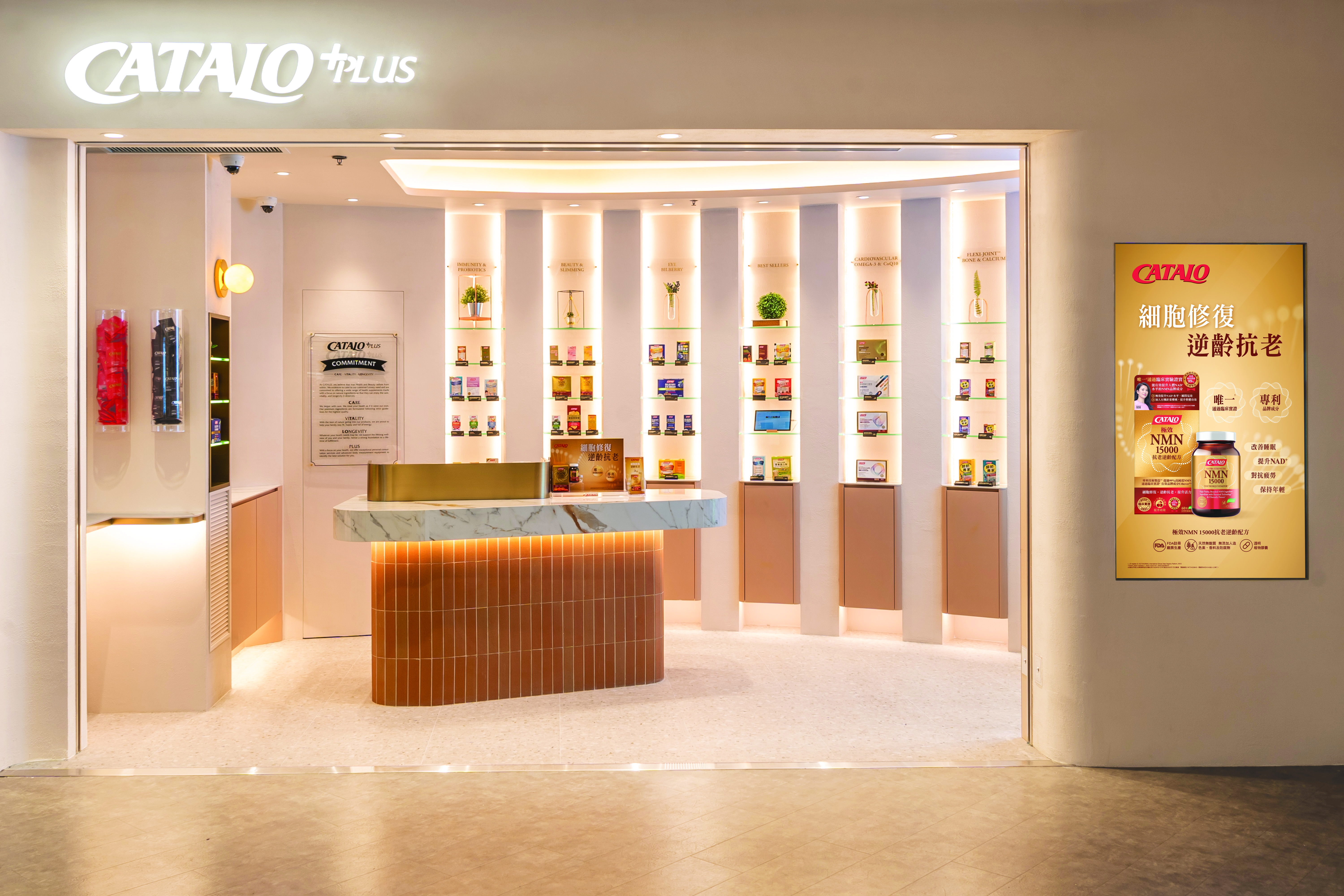 CATALO is engaging in research collaborations with local universities, research institutions, testing and certification bodies, to leverage AI and new technologies to add value and enhance products efficacy that meets the market needs. Committed to innovation and a customer-centric approach to offer personalised products and services, CATALO has been named "Consumer Caring Company" by GS1 HK for 5 years in a row, reinforcing itself as a trustworthy and premium brand to consumers.
New Currents in "Big Health"
With public concern over "Long COVID" in the post-COVID times, Calvin notes that products related to lung health and immunity enhancement continue to enjoy robust sales. Collagen and inner beauty products sell well too, as people start to unmask and pay attention to their appearances. As social and business activities resume — including social engagements, banquets, and business trips — the sales of CATALO's products for liver protection, stress reduction, and sleep quality improvement has seen a noticeable uptick.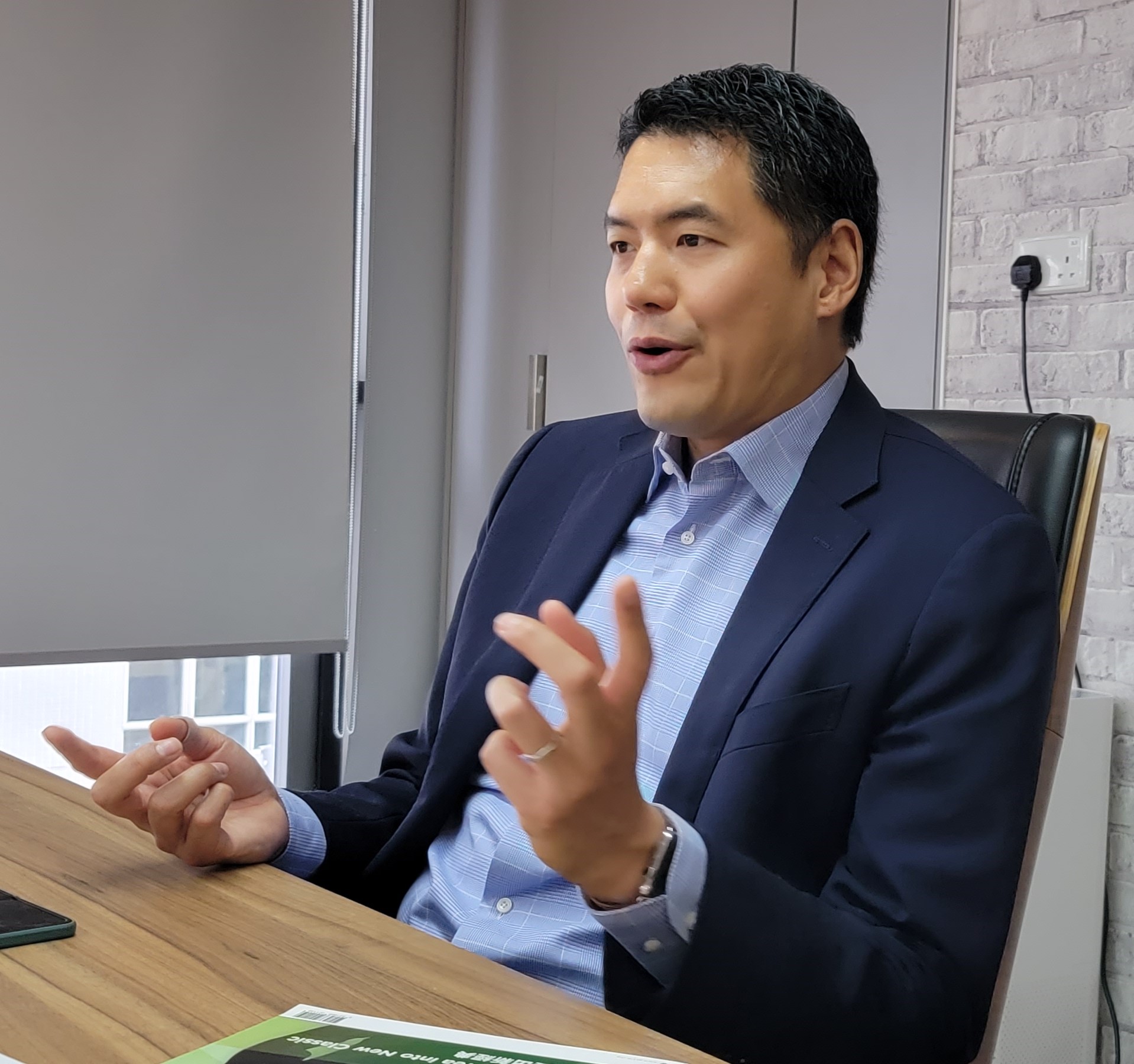 "Even the Gen Z today recognise the importance of 'nurturing health at young age', that is why we've introduced new products like sugar-free gummies with different flavours and functionalities to supplement the nutrient they need with ease. "
Body
Over a hundred new products are set to roll out with the new smart production line, Calvin added, with an investment of more than HK$100 million into the project over the first six years. While Calvin has high hopes for the GBA's development, he's also keen on driving the local health food sector growth and chart the path for the long-term progress of the new industrialization in Hong Kong.