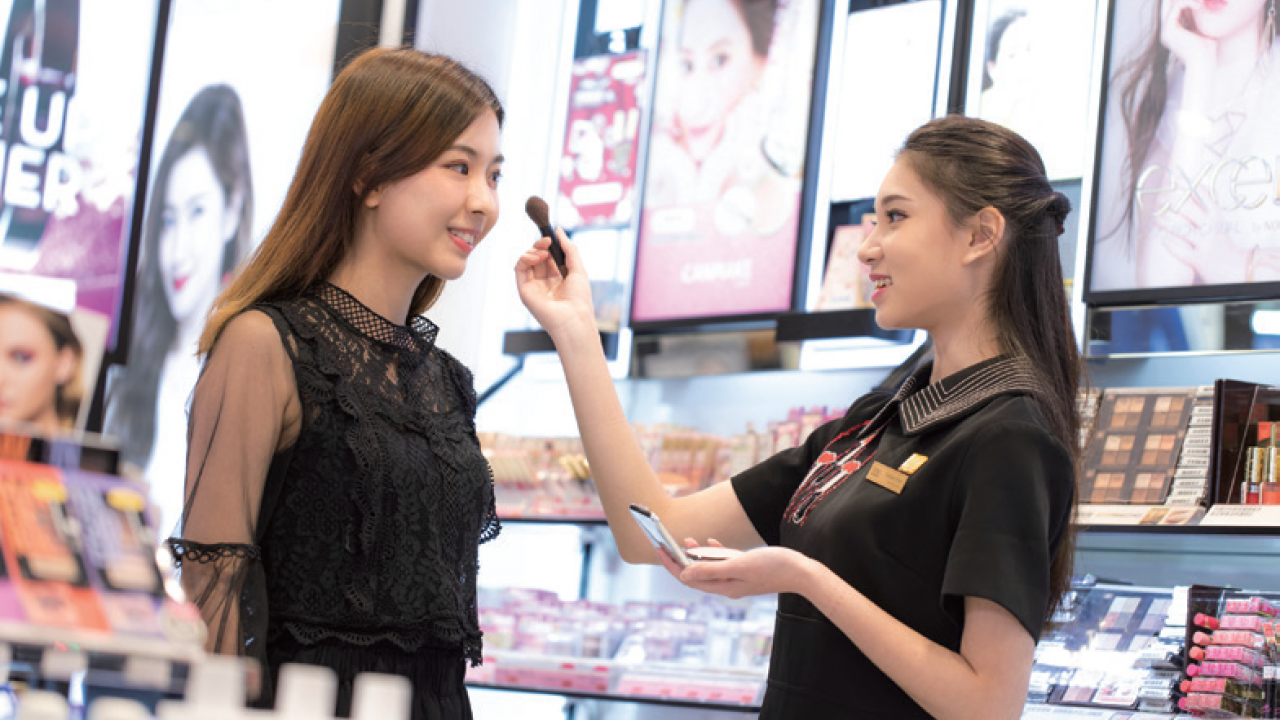 Title
The Beauty of a Digitised Supply Chain
Body
"To streamline our supply chain, we are addressing the importance of enhancing efficiency and interactive communication with our business partners. We expect a long-term solution that enables us to achieve better performance through sustainable strategic business model with ezTRADE platform. I expect Sa Sa and our business partners will all enjoy cost reductions as well as improved operating efficiency."

Dr Guy Look,
Chief Financial Officer and Executive Director 

Background
Guided by its "Making Life Beautiful" vision, Sa Sa offers more than 700 international brands of skincare, fragrance, make-up, hair care and body care products, as well as health and beauty supplements in over 260 retail stores across Asia. Sa Sa's product development and Finance & Accounting teams are busy working with hundreds of suppliers every month.
Buyers and suppliers used to conduct procurement transactions in traditional ways, such as manual data entry into company-owned separate systems, and information exchange via phone, fax or email. Once the orders were fulfilled, the Finance & Accounting team needed to process stacks of physical invoices for accuracy verification.
Sa Sa realised that revamp of the standard procedure was necessary because maintaining purchase orders (PO) and invoices were rather costly, inefficient and time-consuming. Furthermore, storage and delivery of these documents with no damage or loss through the whole procure-to-pay process were error-prone. 
---
GS1 standards used or solution (s) / service (s) applied
Global Location Number (GLN)
EANCOM
ezTRADE 
---
Body
Solutions
Sa Sa decided to adopt ezTRADE to advance its procurement and invoicing system in mid-2018. The ezTRADE platform has enabled Sa Sa and its suppliers to automate a number of key supply chain functions: the generation of electronic and machine-readable purchase orders, transmission of PO via internet, integration of PO into suppliers' backend system, issuance of invoices by suppliers and processing of supplier's invoices.
With this platform, Sa Sa has eliminated numerous potential human errors via ezTRADE and has substantially saved labour and time in handling hardcopies. Moreover, the data delivered in a standard format to all suppliers has improved the accuracy and efficiency of data exchange.
Rolling out in phases, Sa Sa rallied with several suppliers in phase I implementation, providing them an experience to the ezTRADE platform and enhancing efficiency as a result. More suppliers will be involved in the phase II roadmap. All the participating suppliers will account for more than 100,000 pieces of invoice in a year, boosting operational efficiency in a big way.

Benefits
As the top 8 out of 12 Sa Sa suppliers are ezTRADE platform users, the onboarding plan has been smoothened and accelerated. Other immediate and obvious benefits are as follows: 
Improve data accuracy (both purchase order and invoice) 
Enhance efficiency for invoice validation 
Minimise argument with suppliers because all records of purchase order and invoice are traceable 
Shorten turnaround and response time, potentially lengthen supplier's delivery lead-time and optimise Sa Sa just-in-time inventory 
Expedite invoice settlement process
About the Company 
Established in 1978, Sa Sa is a leading cosmetics retailing group in Asia. Listed on the Main Board of The Stock Exchange of Hong Kong Limited in 1997, its business covers Hong Kong and Macau SARs, Mainland China, Singapore, and Malaysia. Sa Sa positions itself as one-stop cosmetics specialty stores with a business focus on "Beauty". In line with the new retail era, Sa Sa is integrating its physical and e-commerce presence, striving to provide a refined and seamless O2O customer experience.