Effective Food Chain Traceability Boost Consumers' Confidence 21 Winners Recognised for Remarkable Efforts in Food Traceability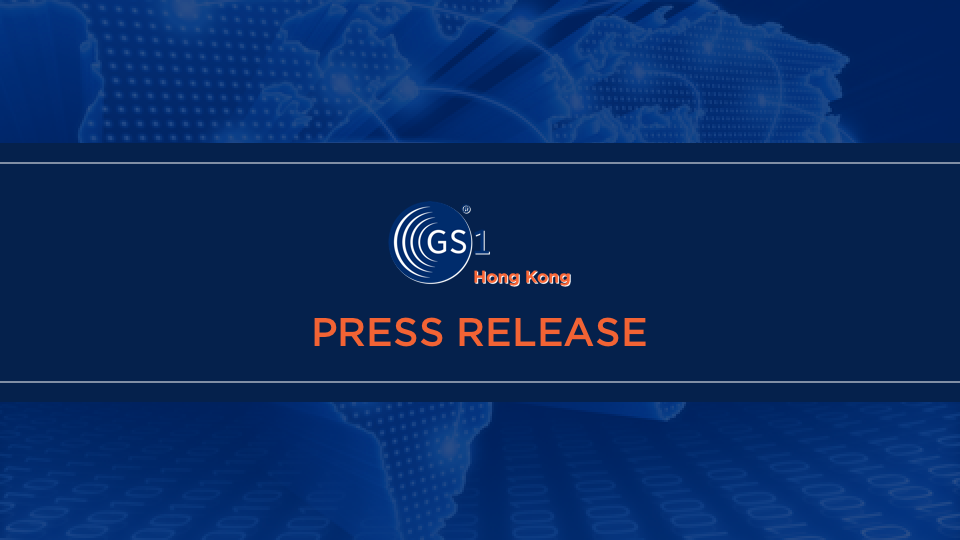 Effective Food Chain Traceability Boost Consumers' Confidence
21 Winners Recognised for Remarkable Efforts in Food Traceability
Introducing New Barcode Scan@WeChat Function that Enhances Consumer Interaction and Trust
Hong Kong (30 August 2017) – GS1 Hong Kong hosted the Food Safety Forum 2017 themed "Food Brand Protection: Increase Consumer Trust" today, gathering more than 300 food industry stakeholders to exchange insights on best practices and strategies on enhancing food safety in Hong Kong. Co-located at the Forum is the Award Presentation Ceremony for Quality Food Traceability Scheme 2017, where 21 companies were recognised for demonstrating excellence in food safety and traceability practices. GS1 Hong Kong also announced the launch of Barcode Scan@WeChat function, empowering brand owners to offer more product information that boost consumer trust.
Inaugurating the Forum, Dr. Chui Tak-yi, Under Secretary for Food and Health said, "Hong Kong is a gourmet paradise. A gourmet paradise counts not only on the varieties of food products and choices, but significantly on food safety and quality. Ensuring food safety is one of the top priorities of the HKSARG."
Traceability to Ensure Transparent Food Information
While consumers' demand for food is growing more sophisticated, transparency of food product information has become the basic expectation for most Hong Kong people. They demand to know what they eat, from product origin to ingredients to production practices. To meet their needs, more food providers have started to focus their efforts on enhanced food visibility, to increase consumers' confidence in the food purchased.
Elaborating on visibility, Ms. Anna Lin, JP, Chief Executive of GS1 Hong Kong indicated that "Standardization provides the foundation of food traceability system by allowing linkage of the flow of product information along the supply chain, and made even possible for this information to be visible to consumers,"  
"With more transparent information, consumers would feel safer to consume the food products, hence their trust and loyalty to the brand will grow." Ms. Lin added.
Companies Place High Value on Food Traceability
To recognize the efforts of the companies which commit to food traceability and visibility for consumers, 21 food-related enterprises are being awarded in the Quality Food Traceability Scheme 2017. 7 companies are new to the Scheme, meaning that traceability is of growing importance to both food companies and their customers. (See Appendix for full winner list)
Initiated in 2015, the Quality Food Traceability Scheme 2017 is an "enhanced" version which involves two professional audit partners, British Standards Institution (BSI) and Hong Kong Quality Assurance Agency (HKQAA). 
The Scheme is designed to help local food and food services companies to enhance their track and trace capabilities along the supply chain, and effectively adopt international standards for their food management systems.
Participating companies will undergo a structural, all-round assessment based on Global Traceability Standard. It defines a comprehensive set of traceability requirements suitable for local food businesses to achieve full chain traceability. Diamond, Gold and Silver awards are presented to recognised companies based on the audit results.
New Barcode Scan@WeChat function
To meet the consumers' demands for product transparency, GS1 Hong Kong has introduced an innovative barcode scanning function on WeChat, enabling the food brand owners and enterprises to offer a peace of mind for their customers.
Mobile users can gain access to the product information, including product image, description and e-commerce platform. It helps uplift consumers' trust as the product information are provided by the reliable and trusted source from brand owners.
For food companies, the platform allows consumers to share the product information to friends, amplifying a better brand image to wider audience. This function is free for all GS1 Hong Kong members.
How to use Barcode Scan@WeChat function
Consumers turn on the "Scan QR Code" function on WeChat to scan the barcodes on products;


Consumers can read the product information which the brand owner input onto a cloud-based platform.
- End -
Appendix –
Quality Food Traceability Scheme 2017 Winner List (in alphabetical order)
Diamond Enterprise Winners
Hop Hing Oils and Fats (Hong Kong) Limited
Maxim's Caterers Limited
Swire Coca Cola HK
Tsit Wing Coffee Co. Limited
Vitasoy International Holdings Limited (New Join)
Gold Enterprise Winners
Aeon Stores (Hong Kong) Co. Limited
Café De Coral Holdings Limited
Cafe Deco Group
DCH FOODS Deluxe
DCH Logistics Co. Limited
Getz Bros. & Co. (Hong Kong) Limited
The Kowloon Dairy Limited
Lorence & Company Limited
New Hung On Vegetables Trading Co. Limited
Sims Trading Company Limited
Sun Fat Heung Food Products Limited
Wyeth (Hong Kong) Holding Company Limited
Silver Enterprise Winners
Aquaculture Technologies Asia Limited
Fai Shing Grocery & Frozen Meat Limited
NutroPet Arena
Rich Harvest Agricultural Produce Limited

Media Contacts
Corinna Fung
Telephone: +852 2863 2787
Email: corinnafung@gs1hk.org
Will Ip
Telephone: +852 2863 2763
Email: willip@gs1hk.org
About GS1 Hong Kong
Founded by the Hong Kong General Chamber of Commerce in 1989, GS1 Hong Kong is the local chapter of GS1®, a not-for-profit, standards organisation that develops and drives adoption of easy-to-implement global standards for business to uniquely identify, accurately capture and automatically share vital information about products, locations and assets. Headquartered in Brussels, Belgium, GS1 has over 110 national chapters in 150 countries.
GS1 Hong Kong's mission is to enable Hong Kong enterprises to improve the efficiency, safety, and visibility of supply chains across multiple sectors and facilitates commerce connectivity through the provision of global standards and a full spectrum of standards-based solutions and services. GS1 Hong Kong engages with communities of trading partners, industry organisations, government, and technology providers to understand and respond to their business needs through the adoption and implementation of global standards.
Currently, GS1 Hong Kong has over 7,000 corporate members covering close to 20 industries including retail consumer goods, food and food services, healthcare, apparel, logistics as well as information and technology. GS1 Hong Kong continually enhances and rolls out new services and solutions to help our corporate members to embrace new realities, new challenges, and new opportunities.
For more information about GS1 Hong Kong, please visit www.gs1hk.org.