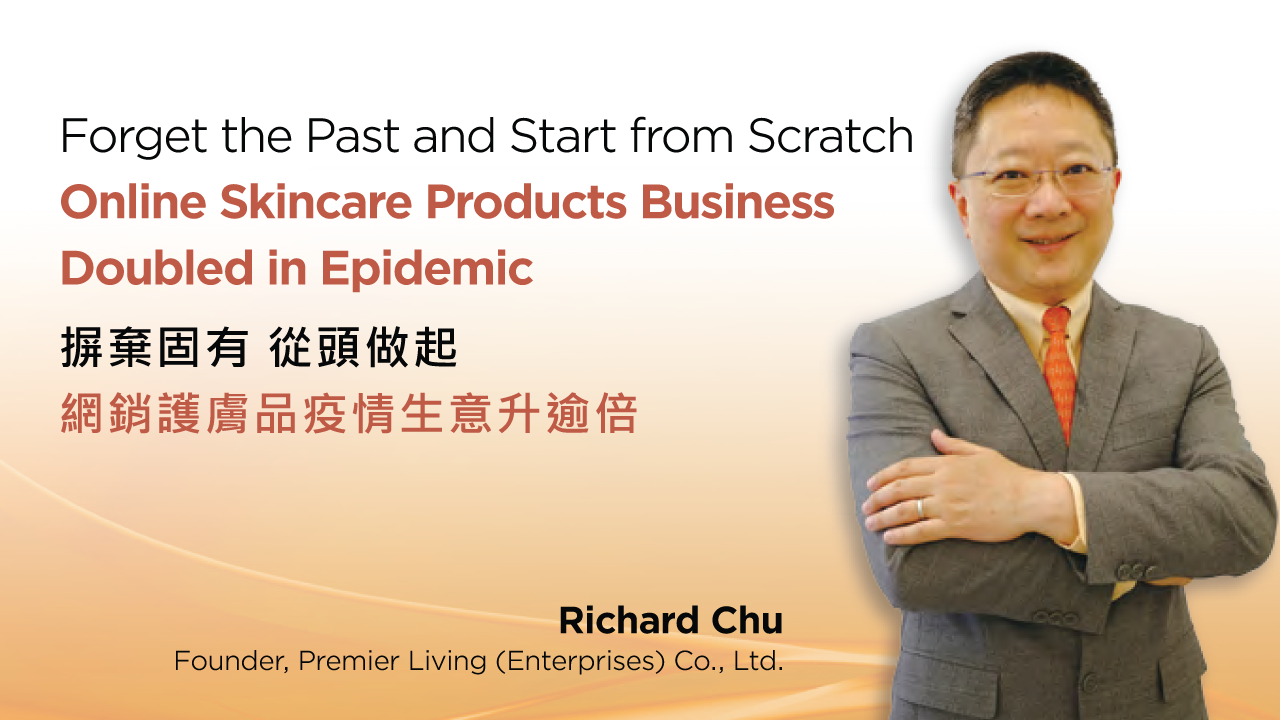 Forget the Past and Start from Scratch Online Skincare Products Business Doubled in Epidemic
Body
The ongoing impact of epidemic is seeing businesses winding up one after another. Richard Chu, founder of "Premier Living (Enterprises) Co., Ltd.", said despite the widespread impact on retail, the sales of its skincare products on its online store "Beauty Online" has doubled since the outbreak. For a new company with 4-5 years of history, it has been blessed by the circumstances. Richard admitted he was just trying his best to muddle through at the beginning, but convinced that only with the determination to break through the comfort zone, would "Premier Living" gradually succeed.
Opting for the Crème de la Crème in Skincare
"Our company used to be a distributor of Dow Chemical Co. in Hong Kong, supplying plastic raw materials to local industrial plants since 1958. 10 years ago, we noticed the evolving economic structure of China. The service and retail consumer goods sectors were developing in full swing, whereas light industry is slowly declining. Since then, we decided to diversify our business to balance out the risks."
The company has considered different products: electronic equipment, infant food, beauty and skincare products, etc. "The profit margin of electronic products is too low for us to stay afloat, even if we worked closely with partners like HP and Lenovo on other business," Richard noted. "The product life cycle is too short for organic baby food, with shelf life of just around a year, leaving only half a year for selling after importing from foreign countries."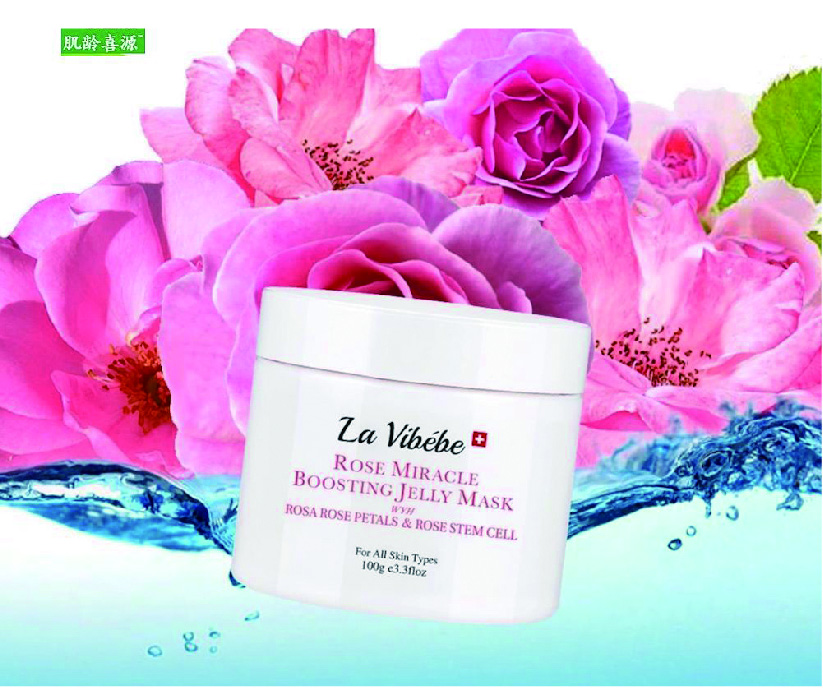 ​
"Skincare products are becoming like household products, so even the market is competitive, we find our niche in Swiss-made brands which are of top-notch quality and scarce in the market. We try to drive down the cost by selling products online, hoping to earn a spot in the market. "Beauty Online" is now selling more than 100 kinds of skincare products imported from Switzerland and France, such as Derma Médream、ELEMONT、 Swissdé and self-owned brands B'lifey and La Vibébe. In addition to online store, their products are also available on more than 20 e-marketplaces. "We focus on using e-commerce platforms because of their huge customer base and collection of goods, so consumers can enjoy free delivery when placing bulk orders. Their systems are also upgraded regularly to ensure a better shopping experience, but for SMEs like us, upgrades can be costly." "There's trade-off for sure, we are unable to collect customer information for targeted promotion, because the e-platforms own the data." Richard said.
Body
Using Technology in Every Possible Ways
The company has been actively using new technologies for promotion and boosting sales, for instance using GS1 HK's e-coupon platform. "We have tried to negotiate with enterprises and organisations before, to let their employees and members shop at discounted prices. However, issues like manpower and logistics got in the way, for example who to take care of orders and money, and how to dispatch goods for the whole company."
"GS1 HK's e-coupon platform has helped resolve the issues: companies only need to share a link or QR code, and buyers can shop and pay on the platform. Orders are received at once, and we arrange delivery quickly. This opens up a new market we were unable to crack."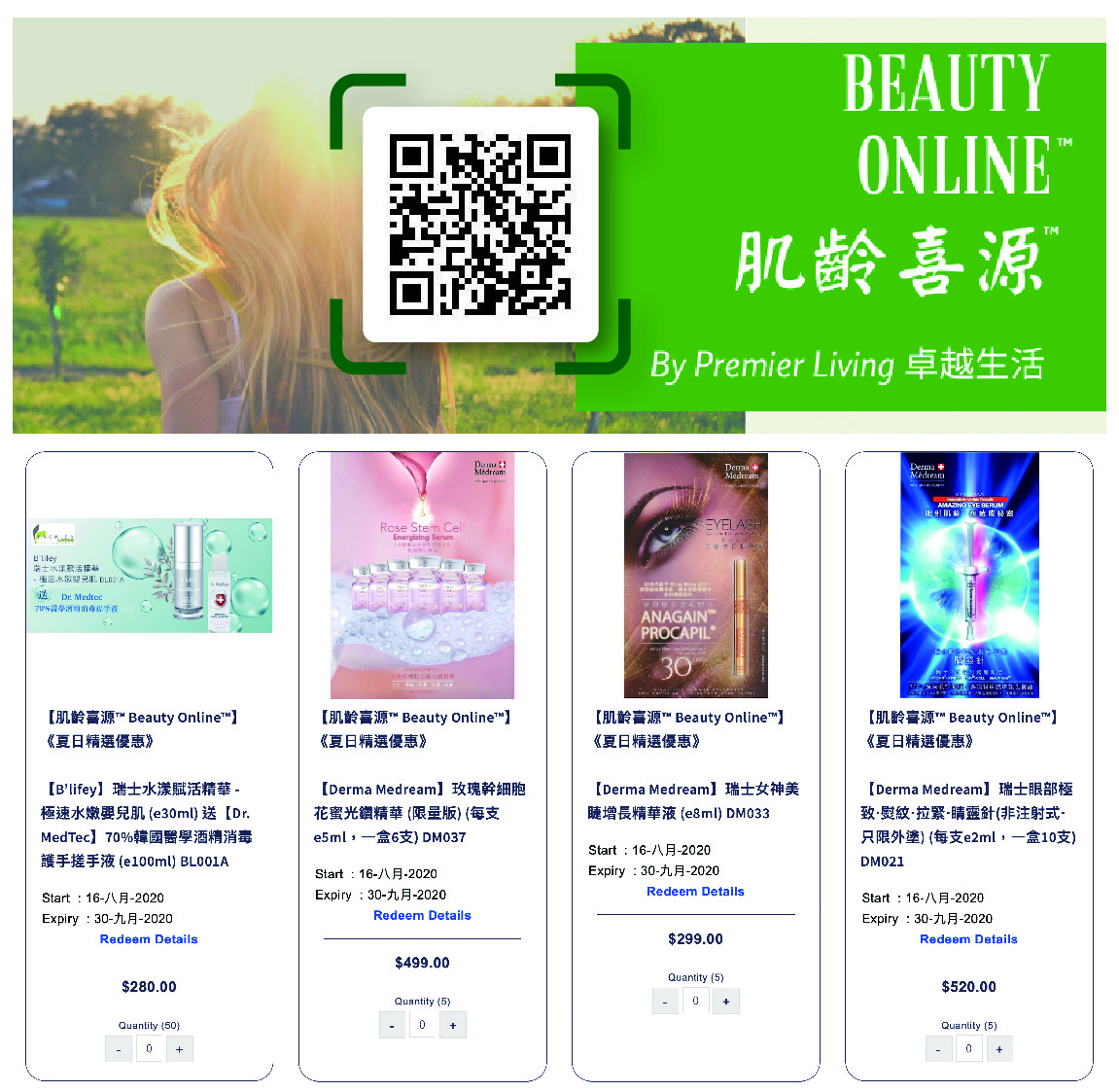 ​
To help companies register for Rewards Programme by more than 100 banks, GS1 HK's e-coupon platform is connected with JETCO (JETCO) banking alliance and eBuy International's platforms. Specifically, the e-coupon platform will list out all participating companies' products, so that the banks' procurement department will identify and select those suitable as their rewards or redemption items. It helps companies access to the enterprises' sales & promotion channels easily. GS1 HK also provides a number of value-added services, such as re-targeting, automatic order reminder, performance and data analysis services, etc, to improve sales and marketing.
The e-coupon platform is developed based on the Global Coupon Number (GCN) standard, allowing companies to attract consumers in new ways. "Beauty Online" also plans to use the solution to launch discount packages. Besides incentivising customers' purchase and trial, driving buyers' traffic to its online store and social media is also the major goal.
According to Euromonitor, the retail sales of China's skincare products market in 2018 reached 212.2 billion, a 13.2% YOY increase. The market is so big that the company cannot afford to miss, but the high entry barriers, like the high cost on brand building, complexity in import customs clearance and safety certification, etc., have hindered the process.​
"Premier Living" joined GS1 HK's CTSBUS e-commerce programme in hope to reach its 4 million active users to promote sales in the Greater Bay Area and even the whole country. "CTSBUS programme is very suitable for SMEs, because it is an affordable way to increase brand awareness. At the same time, it provides us with one-stop services, including product listing, cross-border logistics, customs clearance, etc. This is a great stepping stone to open up the Chinese market."
Richard's business partners have echoed the programme is beneficial to the brand, "Many local consumers believe products delivered directly from overseas and bonded warehouses are more reliable and quality-guaranteed, because real products may be switched with fake ones when goods reached local warehouses."
Body
"Think Outside the Box" is the Key to Digital Marketing Success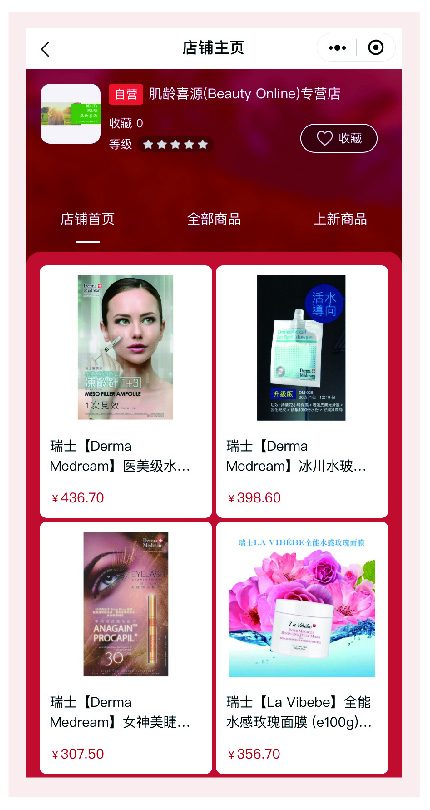 Major in computer science, Richard believes that the most important thing in running an online store is digital marketing skills. Many owners have little knowledge about their products, but still, they are able to make them popular. In the digital world, huge investment does not always guarantee good return, so SMEs and large enterprises share a level playingfield. Apart from the traditional platforms like Google, Facebook, and Instagram, he believes other channels like GS1 HK BARzaar, Barcode Scan@WeChat can be useful too, so that customers in other countries can browse the products on mobile phones by scanning the barcode, increasing their purchase intention.
As a member of GS1 HK's SME Advisory Board, Richard pointed out the importance of digital marketing skills for SMEs to connect O2O business, but to be truly successful, mentality is more important. He advised that if any traditional business has set out its mind to transform or diversify, it must break away from com fort zone and start from scratch, get rid of the old ways, embrace the new, and learn like a start-up. Only in this way, it can overcome adversity.