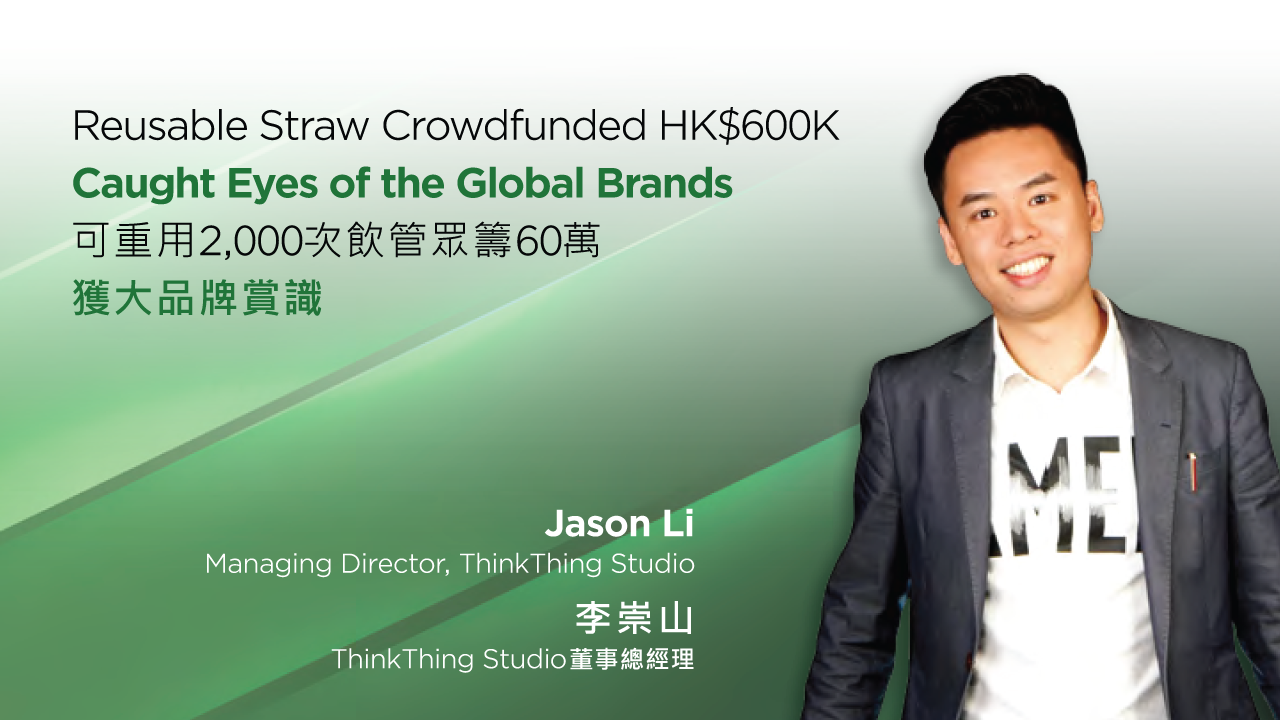 Reusable Straw Crowdfunded HK$600K Caught Eyes of the Global Brands
Body
The Chinese proverb "The Circumstances Make a Man" is perhaps a good portrait describing the background of Jason Li, Managing Director of 'ThinkThing Studio'. Began in an architect office more than 10 years ago, Jason resigned after a year to start his product design business. "The first product I created was a USB card reader. I made a luminous perimeter to signify connecting the two surfaces, where storage data can be expanded to infinity. Sadly, few people appreciated it at the time." Jason hopes his works can convey meanings and establish connections between people and things, not a one-off object.
Tenacity is the key to success
Despite different in scale, Jason believes architectural design and product design are somewhat similar. They both require the makers to be ultra-detail-minded and thoughtful, so the designer items can last. It took him two years to engineer and produce a reusable drinking straw, branded "Ztraw", which can be folded into a card size.
"I have spent a whole year to devise a round nozzle on one end, to a triangular nozzle on the other, just to enhance its foldability. Another challenge is the material: The tube might leak or tear apart easily if we use thinner material, or difficult to fold and trap dirt if the material is too thick. At the production plant, we need to adjust 0.01mm each time to create the perfect thickness."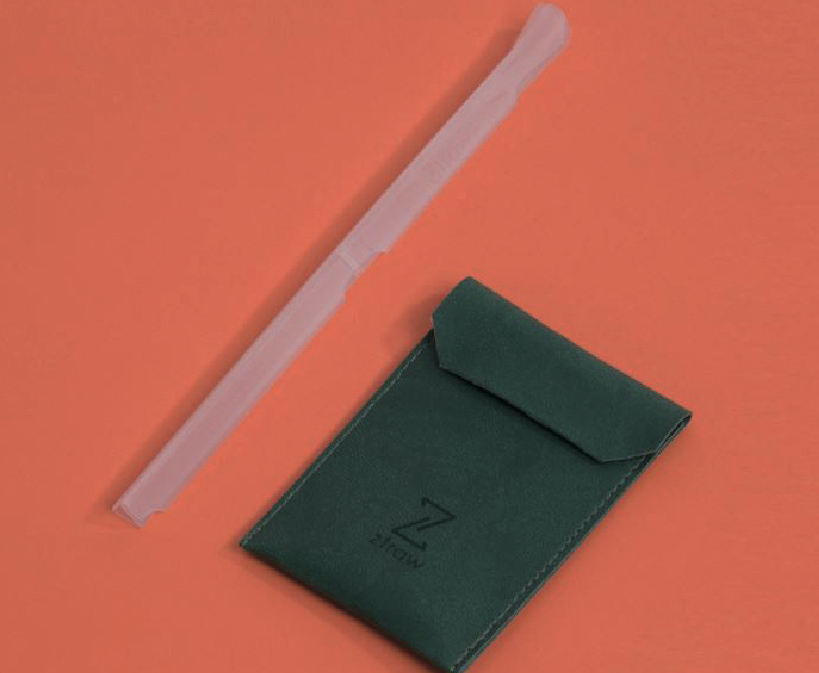 ​
One-stop Anti-counterfeiting Solution
"I created a LED table lamp with octagon-shape base about 9 years ago. It brought me acclaims but not much businesses. A few years later, the same product appeared in a large homeware store, using exactly the same mini USB port which was already outdated," Jason was a bit annoyed back then. "But now I see the product is sold in different museums and lifestyle boutiques, I realise it was all about the right place and right time: The lamp may look a bit peculiar for consumers in the past, now people finally appreciate its singularity, because character and individuality are celebrated."
The reusable drinking "Ztraw" received enthusiastic responses. "Real Barcode" was used to allow consumers to verify its authenticity to protect the brand, and more importantly, to connect with buyers, listen to their opinions, improve existing designs, and promote with word-of-mouth.
When the buyer scans the "Real Barcode" on the Ztraw package, a unique membership number will be automatically generated, equivalent to a Ztraw ID card. After filling in simple information, the buyer can interact with the company and receive discounts in future.
"GS1 HK's solution can combine the function of authentication and membership registration in one code, which is one-of-a-kind in the market. I tried working out a similar solution with some foreign software engineers, but it was hard, so I chose the one-stop solution provided by GS1 HK and its partners."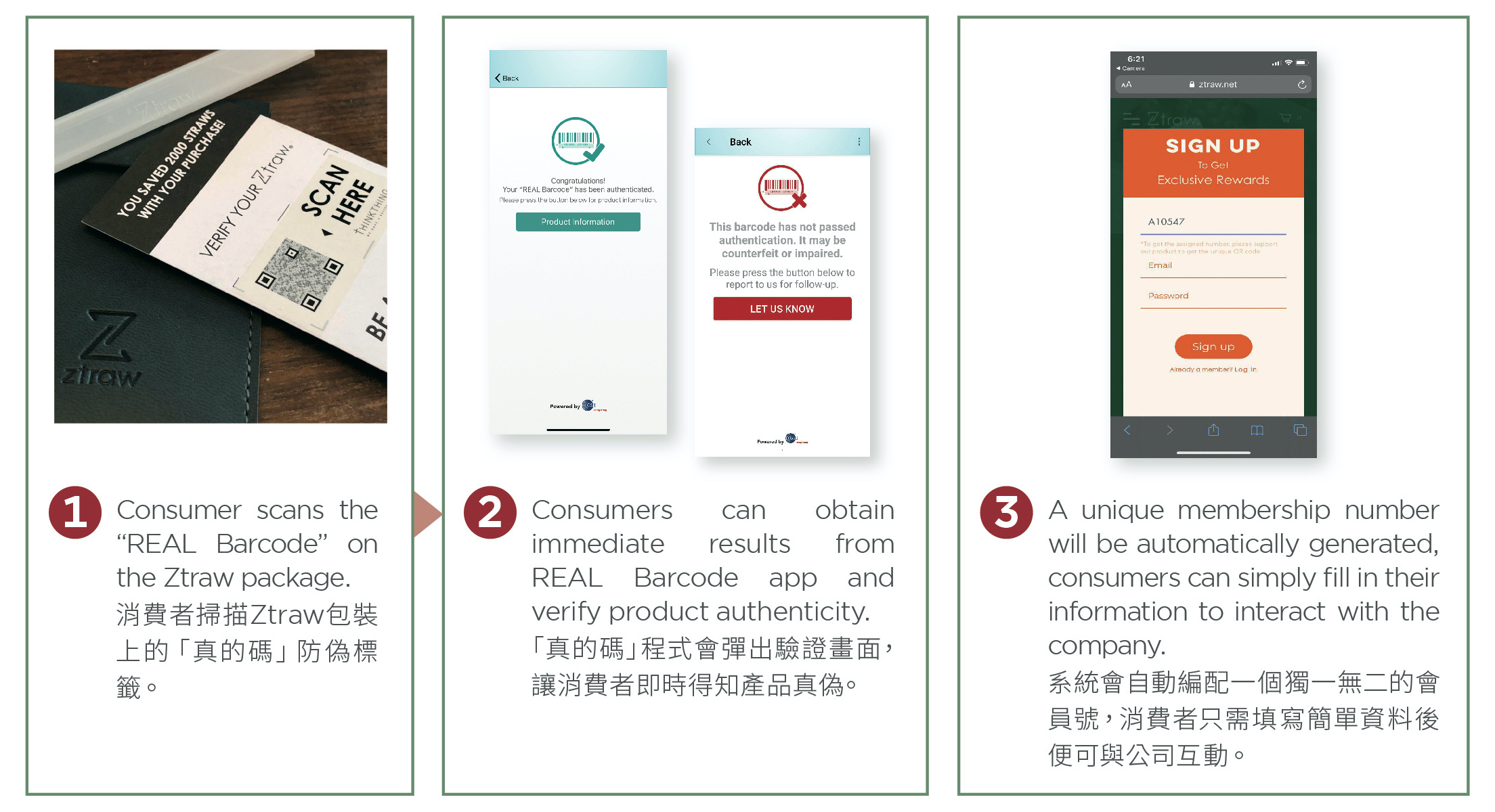 ​
1.       Consumer scans the "REAL Barcode" on the Ztraw package.
2.       Consumers can obtain immediate results from REAL Barcode app and verify product authenticity.
3.       A unique membership number will be automatically generated, consumers can simply fill in their information to interact with the company.
Every cloud has a silver lining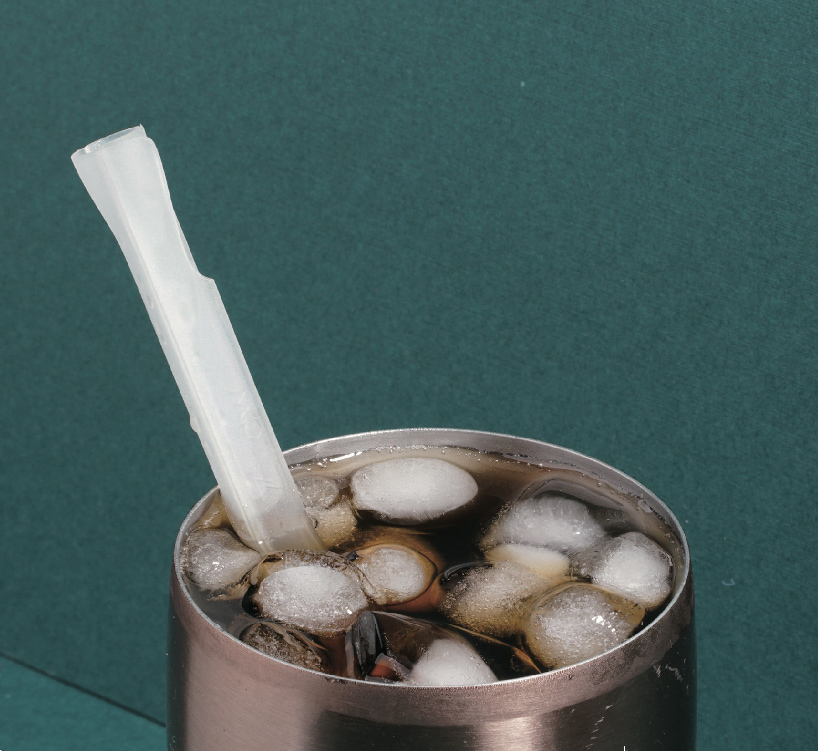 ​
Ztraw caught notice and received orders from all over the world, including Japan and the United States. International brands, local shopping malls and enterprises have been reaching out to Jason to discuss collaboration opportunity or "co-brand" prospect.  He will see whether the parties involved share synergies in cooperation and avoid overdo.
Seeing the economic downturn caused by the COVID-19, Jason hopes to see Hong Kong "arises from its ashes". "Hong Kong has been relying too much on the 'old economies': finance, tourism, real estate. Now that the virus has the market reshuffled, Hongkongers are striving for anything possible, and materialising different creative ideas. I believe a new force of change will rise." He found that many buyers and suppliers, for example Ztraw's customers, have drifted away from the old ways of going trade fair and are now going online to find new sources of products and supplies, all because of Hong Kong people's "never-give-up" spirit and adaptability to change.
During the interview, Jason often emphasised that companies must contribute to society in order to maintain momentum. ThinkThing Studio hired St. James' Settlement to help with the product packaging process, but not for cost-saving. Instead, the company received a better-than-market return - to help the underprivileged live like normal. He called for companies to integrate social responsibility into their operations, not because the company reaps a lot of profits but because they should.

​